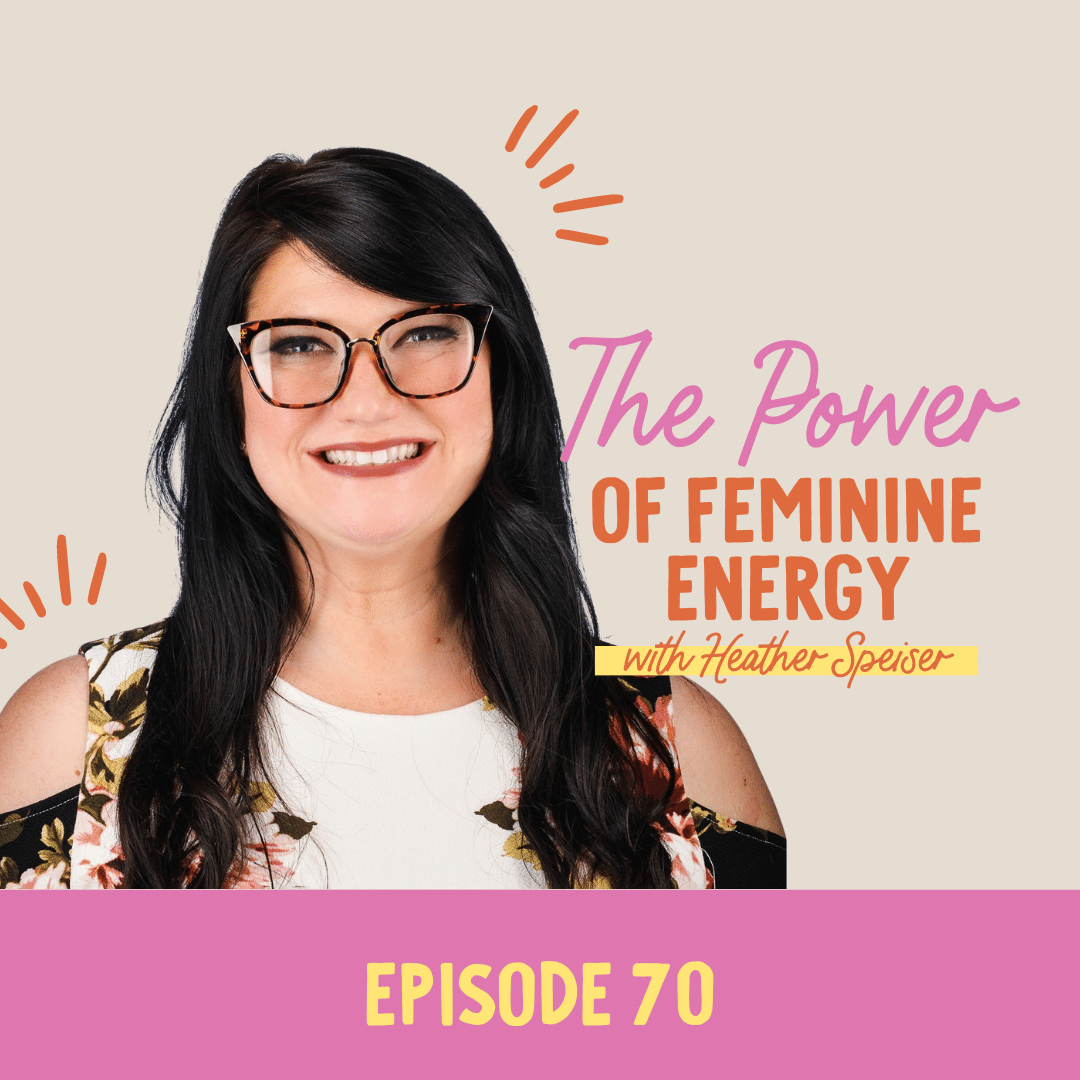 Episode 70- Heather Speiser
IN THIS MEETING, WE CHAT ABOUT:
The power of cultivating our feminine energy.

Finding the balance between masculine energy and feminine energy.

How to feel worthy in our feminine energy.
THIS SHOW IS AN ELLY AND NORA CREATIVE PROJECT
How does our feminine energy empower us? And what can we do to cultivate it? Our guest is the owner and creator of the Femme Farm, Heather Speiser! She is a passionate curator of beauty and healing through the lens of feminine energy. The path she walked was not straight, but every step ushered her back to her true self. In a world held in materialism, wounded leaders and patriarchal mindsets, she started to question everything. With a background in marketing, Information Technology and retail sales, to name a few; she's had exposure to many walks of life. There was a theme to the hardships which lead her on the path to discovering the power of feminine energy. In late 2019, she started a magical business called The Femme Farm. The farm focuses on creating safety for women to connect with each other in a safe environment.
We'll dive into her journey of how she set out to rewrite corporate America's toxic work culture into a positive environment for growth. Through our conversation, you will learn how to carve out a space for your feminine energy, feel worthy, balance the masculine with the feminine, and more! Step into your elevated self by harnessing the power of your feminine energy!
01:20 Meet Heather Speiser, the owner and creator of the Femme Farm, a safe space for women to cultivate their feminine energy!
03:00 What is the Femme Farm and what does it mean to cultivate your feminine energy?
06:55 Why is the "only room for one" mentality so toxic?
08:55 How did your experiences with toxic work culture change your perspective?
11:00 How did you conceptualize the Femme Farm after returning from Egypt?
14:40 What do you do at the Femme Farm?
18:40 The differences between masculine and feminine energies.
21:50 How can we house our feminine energy more?
24:05 Why do we need a balance between our masculine and feminine energy?
29:40 The bliss list.
30:45 What are our favorite stories from the Femme Farm that have impacted you the most?