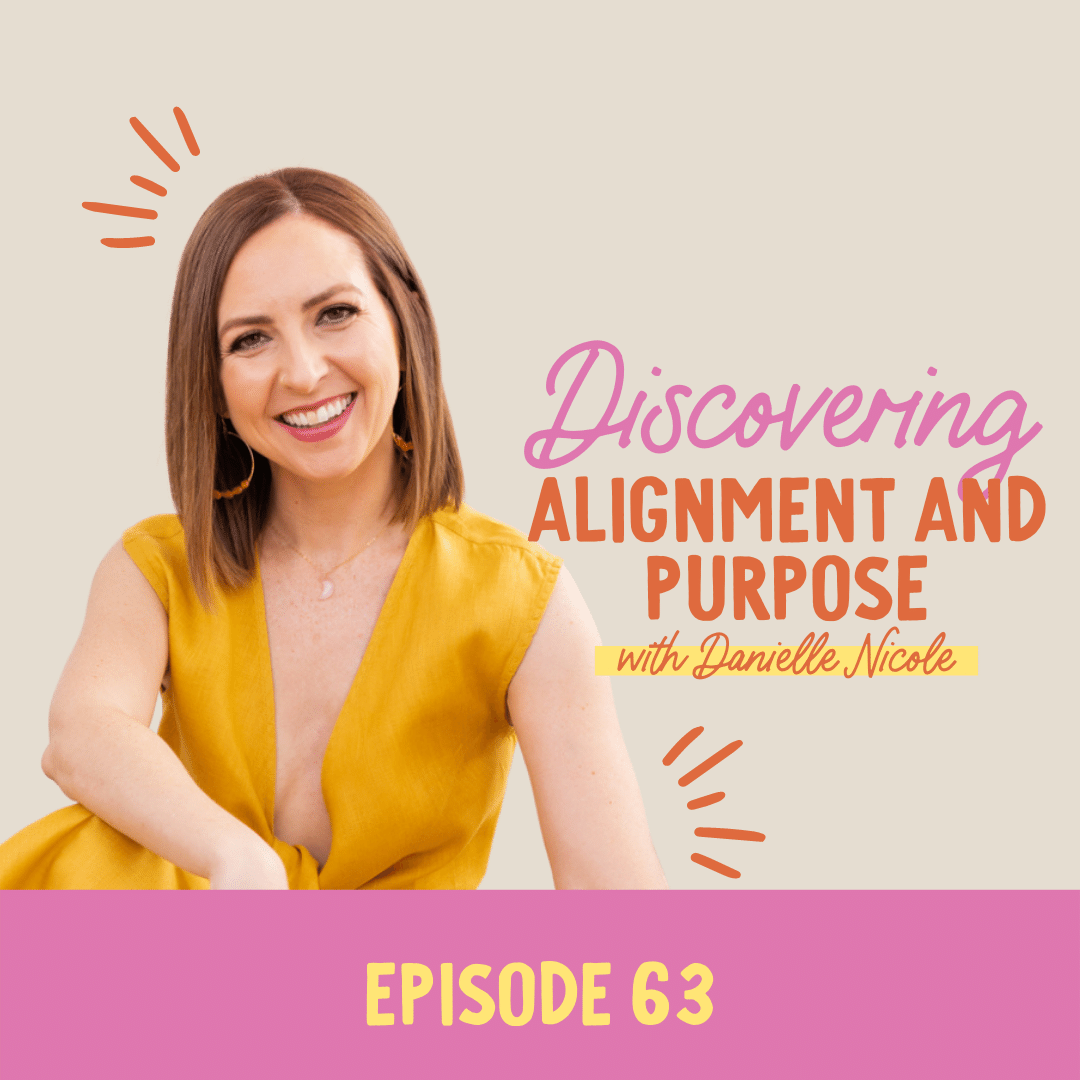 Episode 63- Danielle Nicole
IN THIS MEETING, WE CHAT ABOUT:
How we can recondition our mindset to start living in our truths and greater purpose.

Energetic practices to help you discover alignment.

Showing up as our full, expressed selves in all the things we do in life.
THIS SHOW IS AN ELLY AND NORA CREATIVE PROJECT
What practices can help you find your purpose in the world? Today, we get to hear from the incredible Danielle Nicole. Danielle is a Reiki Master who provides transformational healing experiences in 1:1 sessions, couples alignment sessions, circles, retreats, and as a guest facilitator at events and businesses. She is a lover of guiding meditations, retired sales ninja, devout student to the study of our energetic field, astrology nerd, and a part-witch. All of these modalities, plus her background in management and leadership, influence her work now.
Together, we'll have an enlightening conversation about leaning into our unique purposes, discovering alignment, and showing up as our fully expressed selves. How can we recognize misalignment in our lives and how can we fix it? Why do we need to recondition more spaces where people can show up as themselves? What energetic practices can help you get in tune with yourself? Discover the power of alignment and start following your call to serve as the whole human you were meant to be!!
00:00 Introducing special guest Danielle Nicole, reiki master who helps people heal themselves and lean into their unique purpose and passions!
03:55 Why is it important to talk about impact?
06:55 Who is Danielle and how did she find her purpose?
09:25 How did you know you were misaligned in your corporate role?
13:25 Breaking into your full, exalted self.
18:00 How can we create more career spaces where people can show up as themselves?
21:05 Why do people feel misaligned in their workplaces and how can they get into alignment?
23:45 What energetic practices help you understand you and your body to the fullest?
25:55 How can we recognize and diagnose misalignment in our lives?
27:55 What are three alignment practices you do?
31:20 Why do we need to slow down in order to find our purpose?
35:25 How can we reframe the way we think and experience jealousy?
38:40 The power of choosing how we react in moments of misalignment.
41:45 What is the key to discovering the next right step?