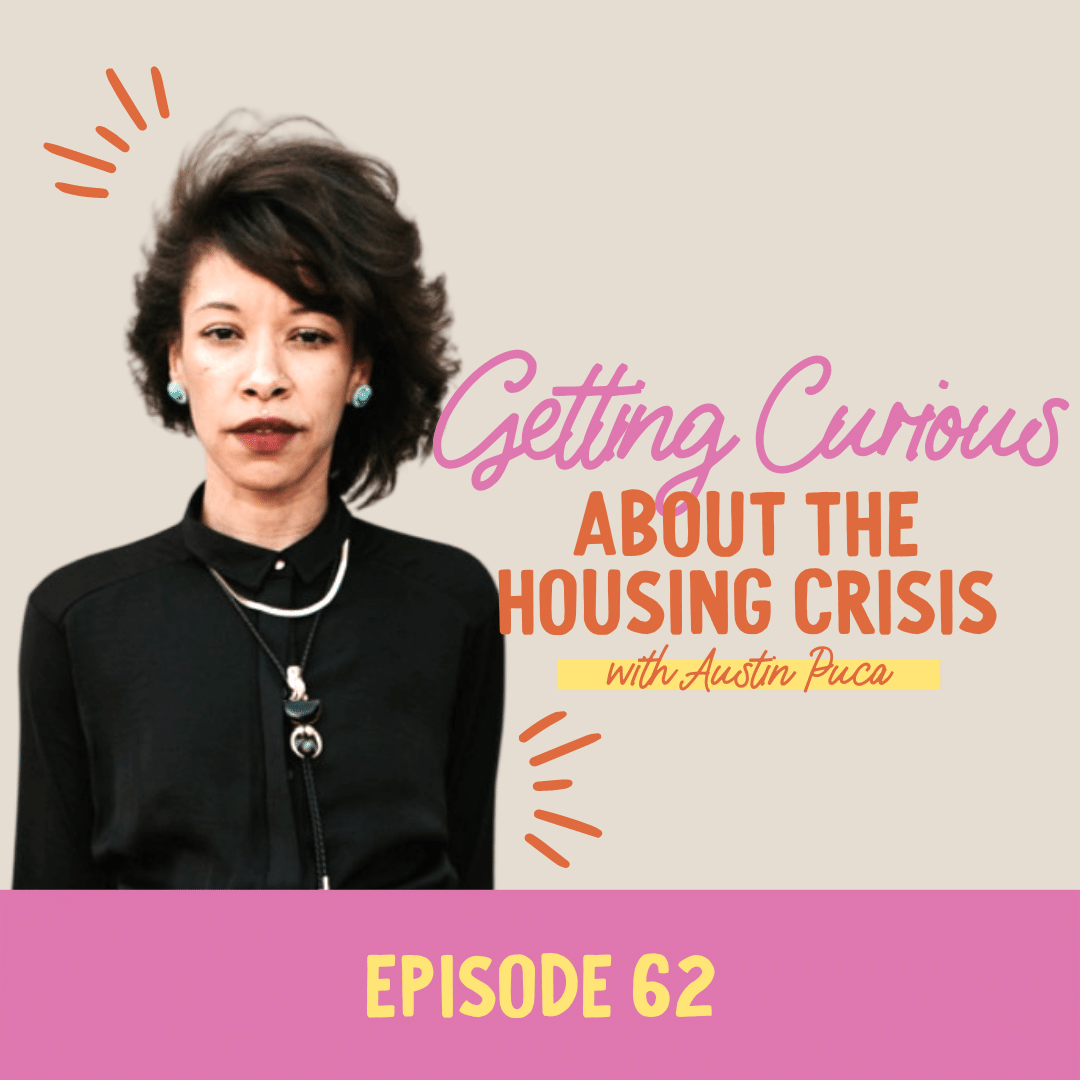 Episode 62- Austin Puca
IN THIS MEETING, WE CHAT ABOUT:
Exploring our curiosity to find solutions for community and housing crises.

How to make a difference by asking the hard questions.

The lack of resources versus lack of compassion in affordable housing.

Where to begin contributing to better housing development in your community.
THIS SHOW IS AN ELLY AND NORA CREATIVE PROJECT
How can we go from contributing to the problem to becoming the solution? In this episode, we talk with our special guest, Austin Puca, a human services manager in housing and community development in the city of Tucson! Austin Puca (she/her) lives in Tucson with her partner and two daughters. She is actively involved in a variety of community groups and graduated from the University of Arizona with a BA in Sociology. Prior to joining the City of Tucson in 2020, Austin spent seven years working in health programs, domestic violence services, and housing program management with one of Southern Arizona's leading AIDS service organizations. In 2022, Austin accepted the Human Services Manager position. During her tenure with the City of Tucson and other organizations, Austin's work has included prevention services, victims' services, homelessness, program development and management, system and program evaluation, contract administration and oversight, budgeting, and financial management.
Through our raw and real conversation about the housing crisis, we will grow to better understand community, solutions, and how we should treat our fellow human beings. We'll learn why it's important to follow our curiosity and have the courage to ask the hard questions no one else will. How can we make a real difference? What is standing in our way to affordable housing? Where can we start to break down systematic issues for a better, safer community for all? Come and get curious with us about one of the most pressing concerns in our communities!
*Note: Any opinions expressed are personal and should not be considered a reflection of the official position of the City of Tucson.
00:00 Join us and human services manager, Austin Puca, for a deep and real discussion about community housing!
03:30 Who is Austin Puca?
05:20 What brought you to community housing?
07:05 How did your career begin in healthcare?
11:50 What made you recognize you needed to find your people?
16:25 Who are your people?
21:05 Exploring your own curiosity.
23:50 Why do we need to ask our questions unapologetically?
27:00 When did you realize you needed to hold yourself accountable in order to become the solution?
31:15 How and why did your position silence you?
27:40 What is empowering about female friendships?
34:10 What is holding us back from solutions?
37:05 Resources versus community.
42:20 What is the real root of the problem?
47:00 How can we start to break down systematic issues?
50:50 How can someone contribute to better housing and community development?