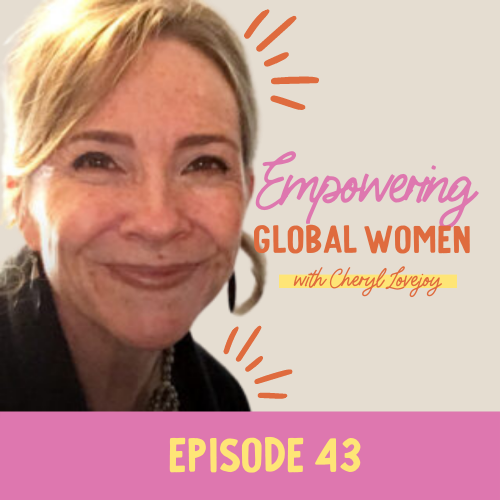 Episode 43- Cheryl Lovejoy
Cheryl is the President Tirzah International, which is a global organization that partners with women leaders in their own nations to combat poverty, exclusion from education, modern-day slavery, HIV/AIDS, and violence against women and girls.
Through her work with various non-profits, Cheryl has lived and worked in Mexico, Honduras, Zimbabwe, Mozambique and South Carolina – and has enjoyed them all! She now lives in Los Angeles with her husband and two sons.
In this episode, Cheryl is sharing how her organization, Tirzah International, is empowering women all over the world, how she believes women are uniquely created to transform communities, and how the organization is working to transcend global divides such as religion.
Show Notes: