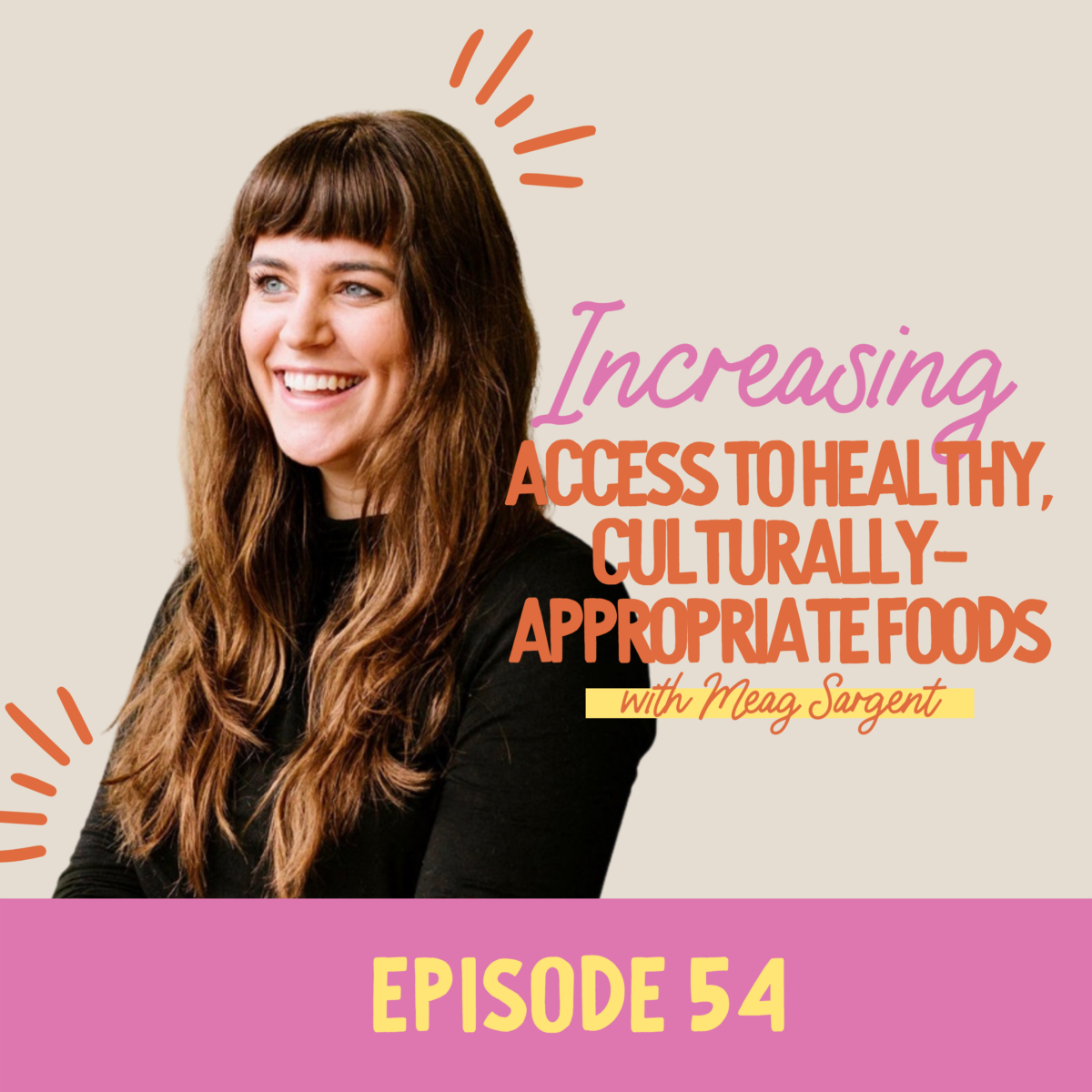 Episode 54- Meag Sargent
IN THIS MEETING, WE CHAT ABOUT:
What food justice advocacy means and its core issues.

How we can create opportunities for fresh, healthy, local produce.

The ties between food, culture, and art via the human experience.

The impact individuals can make to help empower their communities.
THIS SHOW IS AN ELLY AND NORA CREATIVE PROJECT
Is that your stomach growling, or are you just excited for today's episode? Our special guest today is horticulturist, food justice advocate, and artist: Meag Sargent! She's a multimedia artist, horticulturist, and food justice advocate currently based in Chicago. You'll likely find her with a camera in one hand and a trowel in the other. She has worn a lot of hats, from farmer to event photographer, but the underlying theme in everything she does is creating genuine human connections and taking good care of our planet.
Meag has been working with organizations like Urban Growers Collective and Farm from a Box to help create more opportunities for local access to fresh, healthy foods. We'll explore what food justice looks like, what it means, and how it's impacting communities in positive and empowering ways. Then, we dive into the shared human experience and how it connects food, art, and culture altogether to bond us as people. How do food justice organizations get the next generation involved? What is the link between art and advocacy? What can we do as individuals to help make a real difference? By the end of this episode, you'll be hungry for more!
01:20 Give a warm welcome to Meag, a horticulturist working with Urban Growers Collective & Farm from a Box for food justice advocacy!
02:30 Where did your passion for food come from?
03:50 Where is advocacy often born from?
06:30  What does food justice mean and what are its core issues?
09:30 Approaching control & distributing power.
12:20 How does food bring us together through a shared human experience?
16:40 What does the Urban Growers Collective do to help increase food access?
18:50 How are you getting kids involved?
20:25 Eliminating the unknown.
24:45 What does Farm from a Box do?
26:50 How does it make starting a farm easier?
28:55 What is the link between art and advocacy?
31:15 Creating spaces for dialogue.
33:05 How does art foster empathy?
34:20 What are the next steps after awareness?
36:00 What can we do to make a difference?