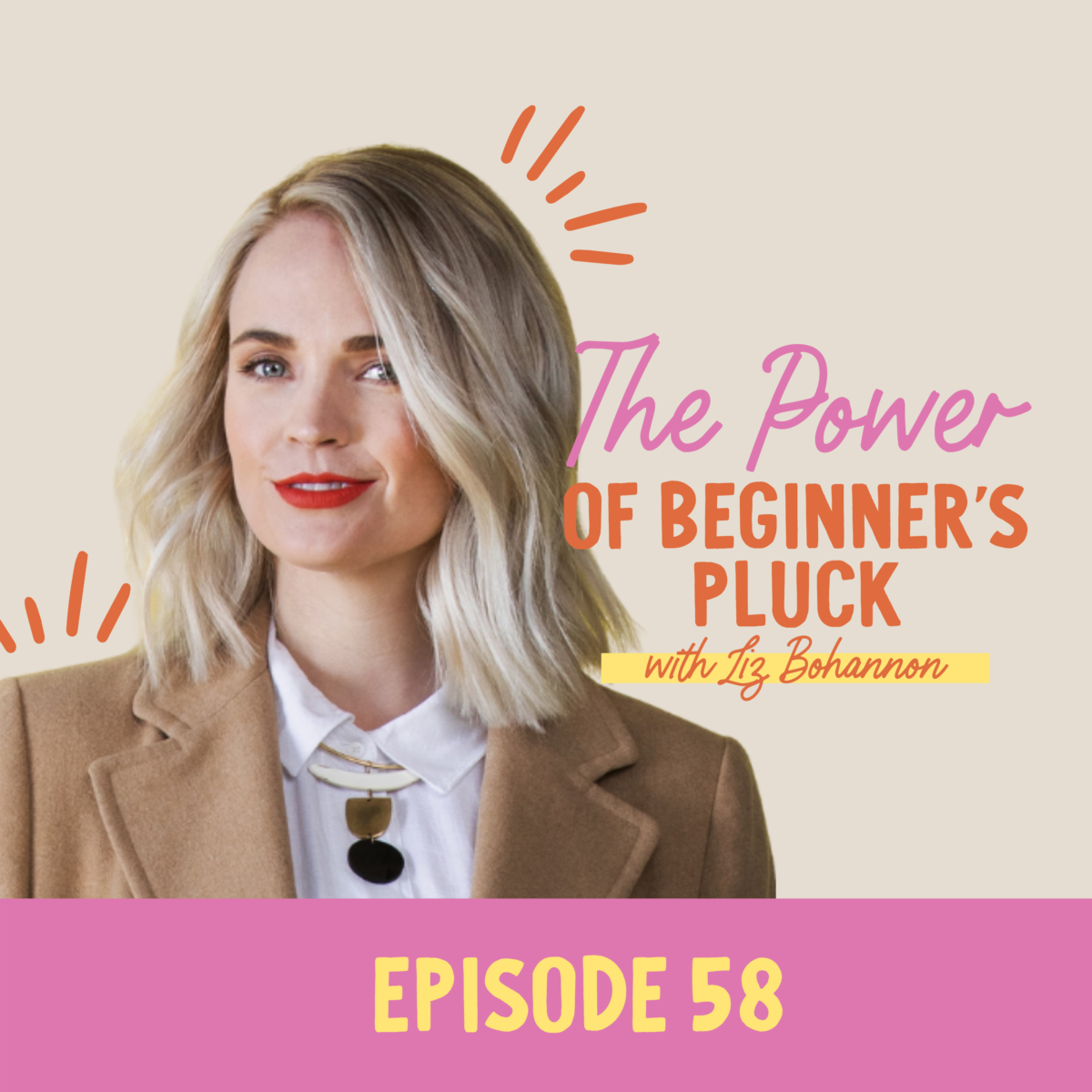 Episode 58- Liz Bohannon
IN THIS MEETING, WE CHAT ABOUT:
How having a beginners mindset is a superpower.

Ways to discover your passion and pivot your career at any age.

How Liz took Sseko Designs from selling shoes out of her car to creating a global company.

The unique challenges and clarity that come with running a sustainable business.
THIS SHOW IS AN ELLY AND NORA CREATIVE PROJECT
What do a podcaster, chicken farmer, and founder of a global fair trade fashion brand have in common? In this case they all happen to be today's guest, Liz Bohannon! Liz is here sharing her journey from graduating with her degree in journalism, to testing out careers she felt curious about (yes including starting a chicken farm) and finding a surprising passion for creating a sustainable fashion company. It's about closing the gap between your interests and values, and translating that into your career. Ultimately, what that meant for Liz, has been taking her value of sustainability and helping women and girls all over the world, into making an impact for everyone that comes in contact with Sseko Designs. Tune in to hear some incredible investigative questions Liz has asked herself to guide her path, and how tapping into being a beginner can be a superpower at any age or season of your career.
05:00 Who are some well known guests that surprised you with their vulnerability?
11:15 What advantages do beginners have?
18:30 Drawing inspiration from beginners at any age
23:00 The power of taking your life experience with you and diving into learning as a beginner.
29:40 How Liz pivoted from one career to another to find her passion.
32:15 The opportunities that can come when you investigate what you are curious about.
35:00 What did the journey look like from selling sandals out of your car to creating a global impact?
40:30 How running a sustainable company provides its own unique challenges and clarity.
43:15 Building a business as a for profit model vs a non-profit.