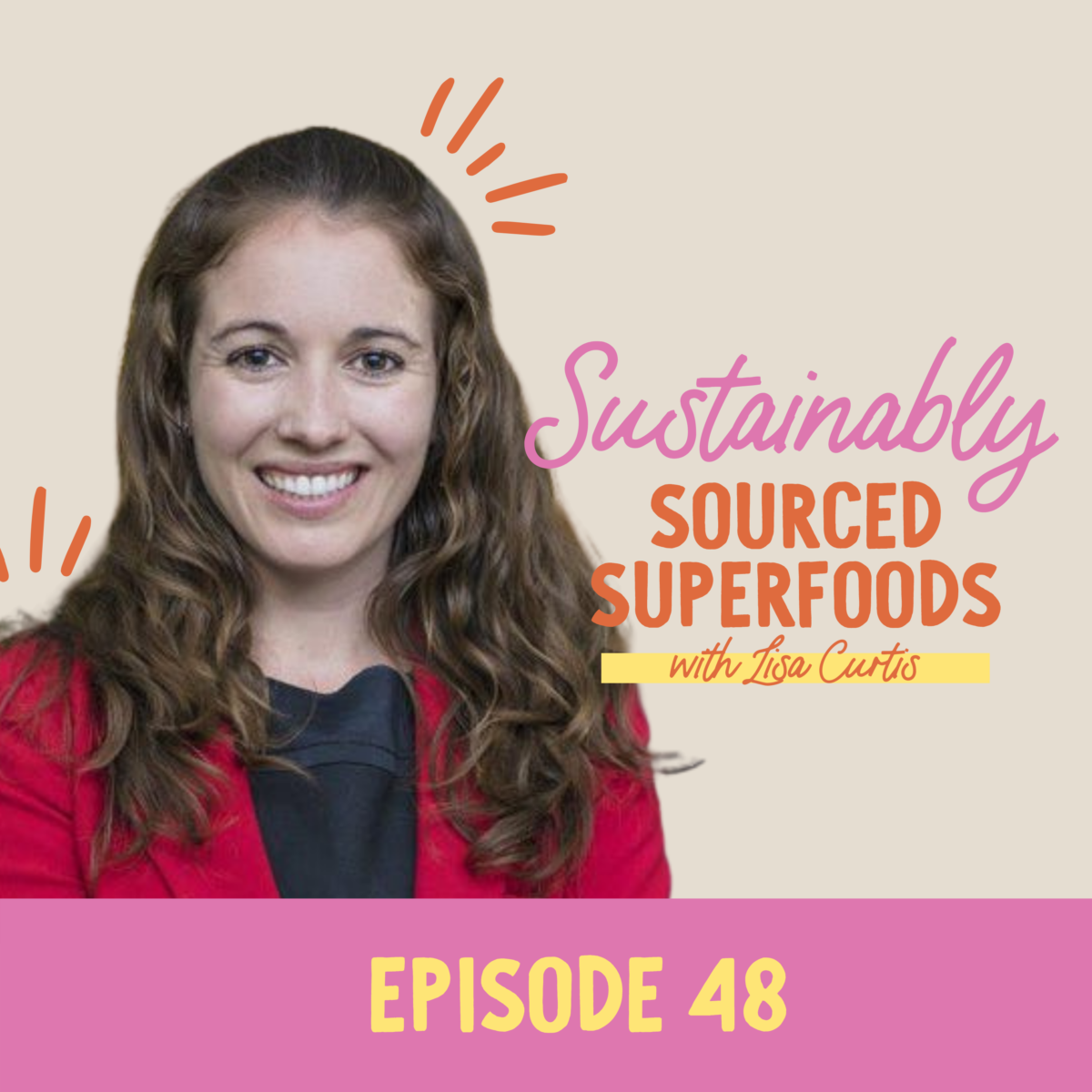 Episode 48- Lisa Curtis
IN THIS MEETING, WE CHAT ABOUT:
Moringa trees as a sustainable superfood and its benefits.

How to build a more sustainable and ethical business model for the future.

The shift towards ethical consumerism and its impact.

The careers and passions that empower women.
THIS SHOW IS AN ELLY AND NORA CREATIVE PROJECT
How do empowered women empower those around them? Our guest for today, the founder of Kuli Kuli Foods, Lisa Curtis, is the answer to that question! Kuli Kuli Foods is the leading brand pioneering the sustainably sourced superfood moringa. Moringa is a protein-rich leafy green, more nutritious than kale, with anti-inflammatory benefits rivaling turmeric. Kuli Kuli's moringa powders, bars and wellness shots are sustainably sourced from African women and other small farmers around the world and sold in 11,000 U.S. stores. Lisa began working on Kuli Kuli while serving in the Peace Corps and has grown it into a multi-million dollar social enterprise. Prior to Kuli Kuli, Lisa served as the Communications Director at Mosaic where she managed a team of six to grow the company from zero to over $5M invested in solar through Mosaic's online marketplace. Previously, Lisa wrote political briefings for President Obama in the White House, served as a United Nations Environment Programme Youth Advisor, and worked at an impact investment firm in India. Lisa was recognized on the Forbes 30 Under 30 list and Inc Magazine's Top 100 Female Founders list. She has been featured in numerous outlets including the New York Times, Wall Street Journal, and on MSNBC's Morning Joe. 
She's passionate about creating a positive change in the world by making sustainable, ethical consumption accessible to everyone. This episode, we take a deep dive into the sustainability and benefits of superfoods such as moringa. Then, we discuss what we can do as consumers to find more ethical ways to consume products, and what businesses can do to build sustainable models for the future. It's time to learn how we can work together for a more sustainable planet, so join us for a super amazing episode about superfoods!
01:40 Meet Lisa Curtis, founder of Kuli Kuli Foods and moringa super-fan!
02:15 How did you start Kuli Kuli?
04:25 What is moringa? Why do people not really know about it?
07:15 What is it like being an advocate for products unknown to the widespread market?
09:15 The process behind moringa.
11:35 How has your business helped support other women?
14:40 What is the impact of social enterprise?
17:55 How has your business helped another woman grow and expand her own community?
21:15 How are you creating a more beautiful and sustainable planet?
24:40 The benefits of value-based branding.
26:30 What can companies do to build a more sustainable and ethical supply chain?
29:00 What do you think has caused the recent shift towards ethical consumerism?
32:30 How have you been helping other women pursue their passions?
34:30 What is your advice to another woman who has an idea?
37:30 What are some of the new moringa products you developed?
40:25 What are the moringa products and where can we find them?