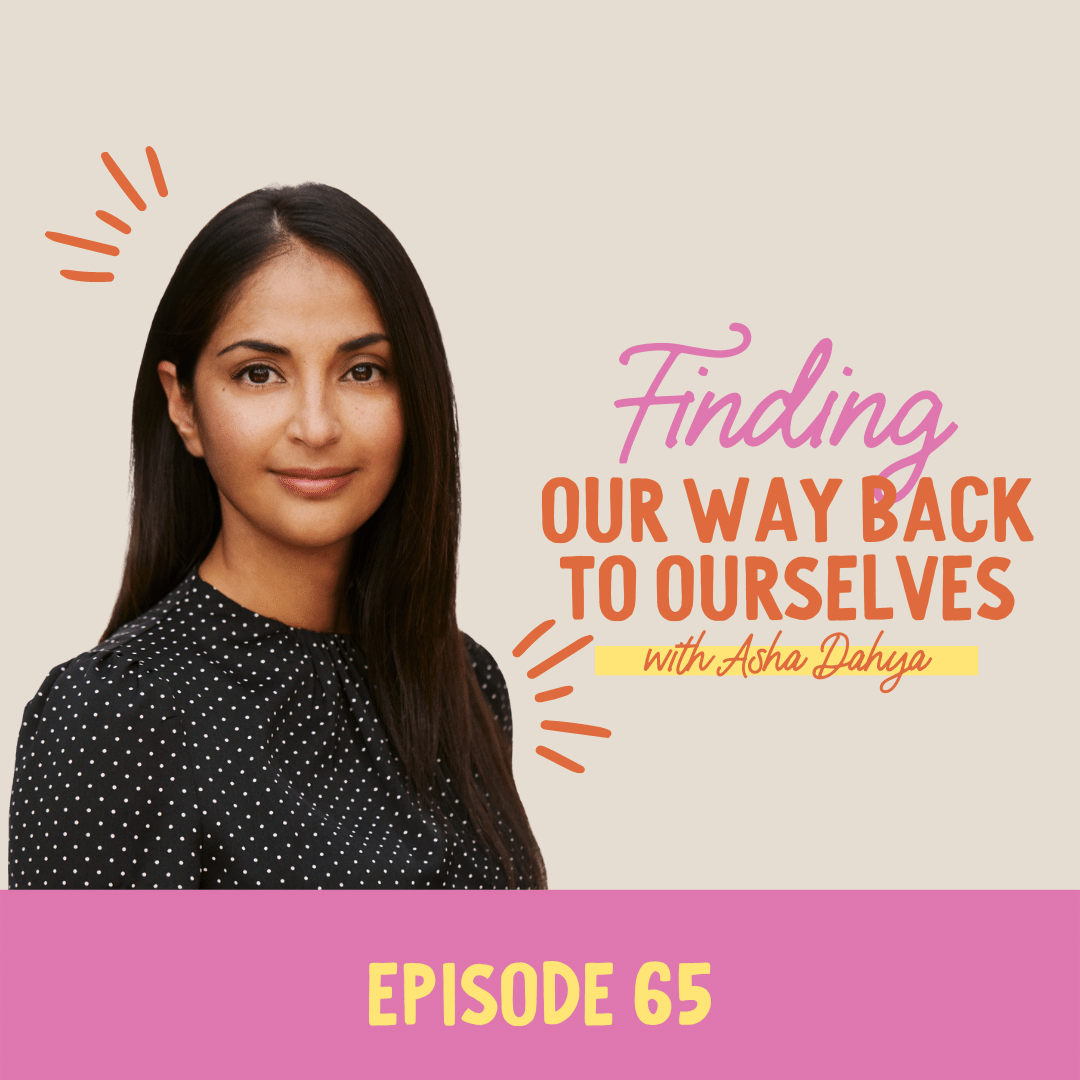 Episode 65- Asha Dahya
IN THIS MEETING, WE CHAT ABOUT:
Coming back to our authentic versions of ourselves.

Creating awareness and crafting empathy through storytelling.

The importance of stories to the human experience.
THIS SHOW IS AN ELLY AND NORA CREATIVE PROJECT
What magic can we create when we embrace our authentic selves? Today, we'll be joined by TedX speaker, author of Today's Wonder Women, and founder of female empowerment blog, GirlTalkHQ, Asha Dahya! Asha is a storyteller and advocate who is using her platform to raise up and empower voices from marginalized communities. Asha was born in the UK, raised in Australia, and now resides in Los Angeles, California. She has spent the last 16 years creating, producing and hosting content for networks such as MTV, MSN.com, Disney, ABC, Nickelodeon, Fox, Nine Network Australia and more. Considered a voice of authority in the feminist media space, she has delivered keynote addresses for organizations such as Accenture, UCLA and March for Moms. Asha has also moderated panels for UN Women, Mount Saint Mary's University, EmpowHer Institute, Women's Voices Now Film Festival, rePRO Film Fest, and Continuum Collective. Asha is a recipient of the Awesome Without Borders grant from the Harnisch Foundation, and the 2022 Creative Power Award grant. Asha is currently in post production on a short documentary about later abortion, in development on a docu-series about global abortion laws with an award-winning UK production company, and hosts the rePRO Film Podcast interview series for the rePRO Film Fest. Asha is a board member of the Religious Coalition for Reproduction Choice (RCRC) since 2021. Through her work, Asha focuses on reproductive rights, gender equality, and the representation of women in media. She is passionate about empowering women, girls and femmes to take up space, raise their voice and share their story with the world.
During this episode, we'll have an in depth conversation about authenticity, community, storytelling, and empathy as we uncover the key to finding our way back to who we really are and who we're meant to be. What is the importance and impact to the human experience? How can we start the conversations that we need most? What happens when we allow ourselves to connect to someone else's story? Find your way back to your true self by joining in the conversation!
01:20 Introducing the inspiring producer, speaker, author, and founder of female empowerment blog GirlTalkHQ, Asha Dahya!
03:40 How did you get to where you are today?
07:10 When did you realize you needed to make a change for the better?
11:55 What have you learned the most during your journey?
13:30 Finding and settling into your authenticity.
17:05 How can we find our quiet confidence?
19:30 How have you evolved to the place you are today after working in high level media culture?
23:50 What is the power of community?
27:10 What are you currently working on and where did your passion for these projects come from?
30:55 What conversation are you trying to start with SOMEONE YOU KNOW?
35:35 Why is storytelling important to the human experience?
37:30 How does storytelling share messages in a unique way?
39:45 How can we use storytelling to live through experiences that aren't ours?