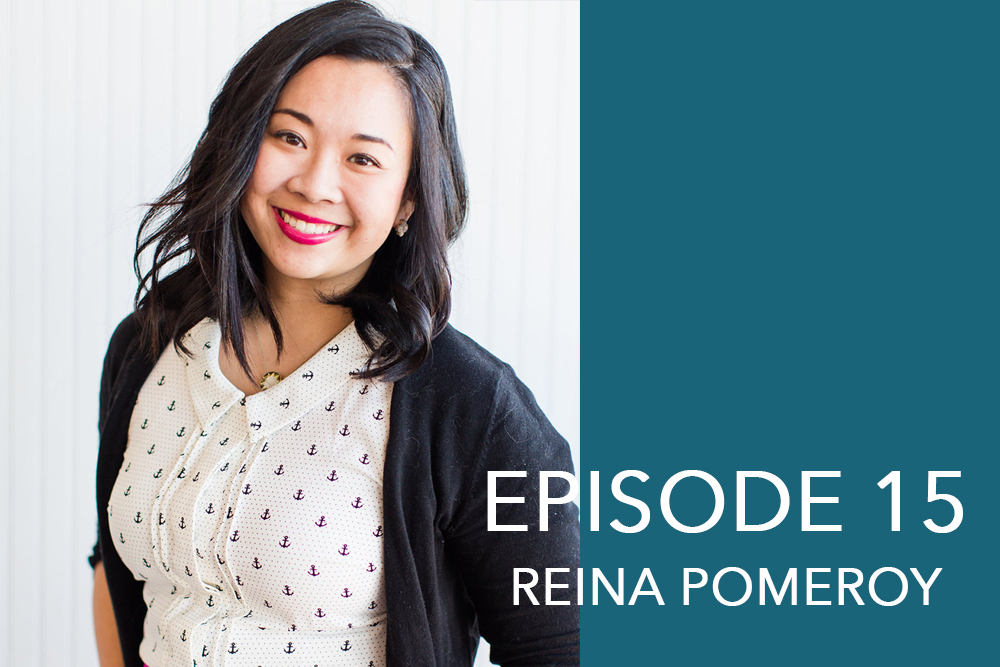 Episode 15- Reina Pomeroy
Reina is the founder of Reina + Co, the Life + Biz Success Coaching® practice  for creatives who are right brained and heart centered. She helps clients stop spinning their wheels and take action on what's most important. She's a Certified Professional Co-Active Coach with over 1,500 hours of coaching under her belt. And she co-hosts the Creative Empire Podcast where she interviews leaders in the creative industry.
I was first introduced to Reina through her podcast Creative Empire. When you host a podcast, it seems you're obsessed with other ones. I can't get enough of Reina's. Along with her co-host Christina, they offer up great interviews that have meaningful advice and conversations around running a creative business. In this episode, Reina is sharing her wisdom on building a positive working culture for women to thrive, thinking of creativity as self-care, and the work she's doing with Pencils of Promise.
Show Notes:
Reina's Pencils of Promise campaign