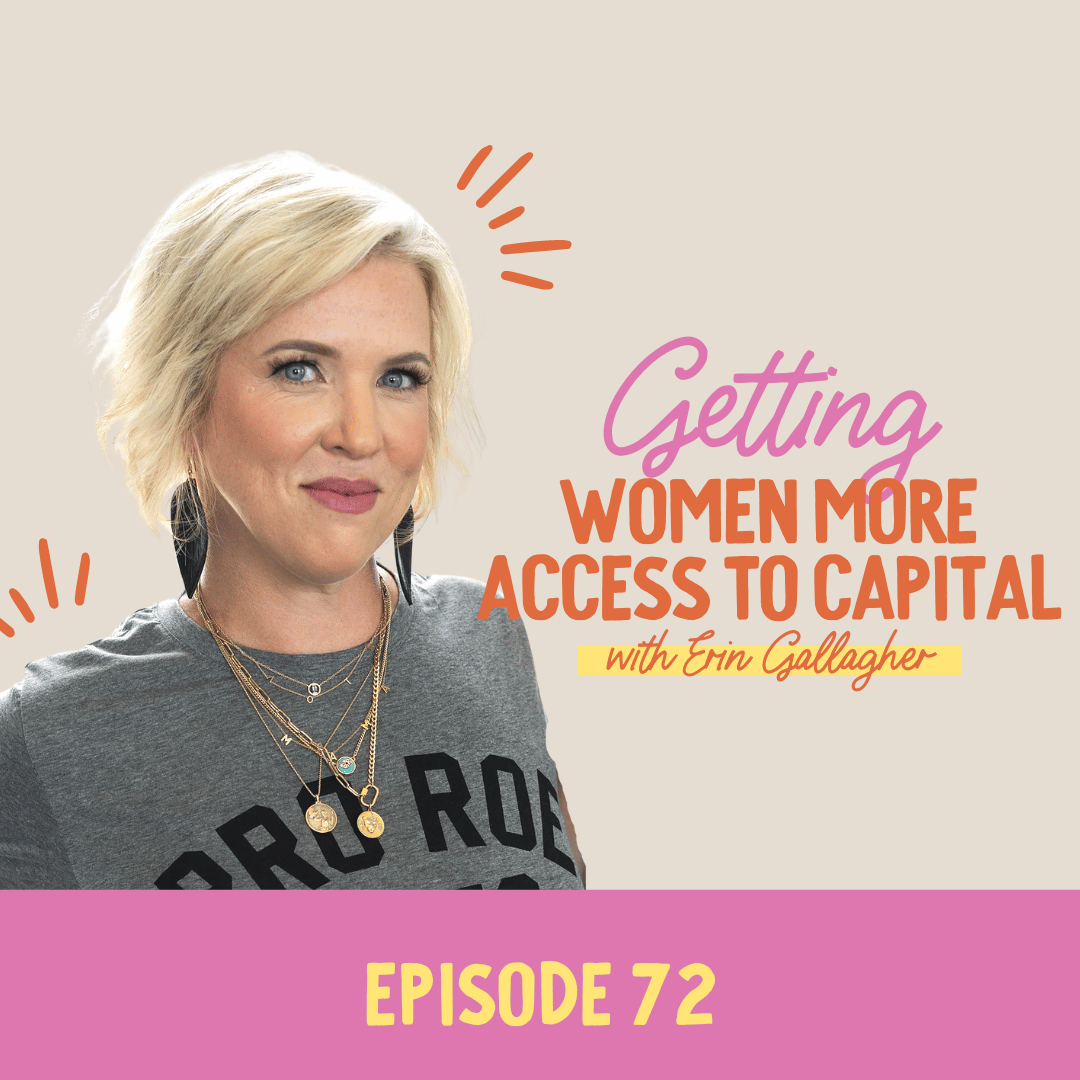 Episode 72- Erin Gallagher
IN THIS MEETING, WE CHAT ABOUT:
The power of relationship capital, and money in the hands of women! Tune in as Erin shares what she is doing to make change in women's lives and businesses through her company Ella.
THIS SHOW IS AN ELLY AND NORA CREATIVE PROJECT
Money and opportunities in the hands of women changes the world! In this episode, I'm joined by CEO and Founder of Ella, Erin Gallagher! Erin is passionate about making sure women have access to the same opportunities, connections, and capital that men have had access to…well since forever! We dive into some of the experiences we had as kids that have shaped us, things we're unlearning, and how we are modeling the change we want to see in the world to our children. A world that is inclusive, and supports women to thrive! Erin also shares ways she is making change in the gap between men and women's opportunities and treatment in the workplace. Tune in to see how Ella is leading that charge, shoot us a DM with a takeaway, and let Erin know which city to host her next networking event!
03:40 Meet mom, CEO and Founder of Ella, Erin Gallagher!
05:00 How would you introduce yourself if you didn't mention your roles?
08:15 What I'm unlearning from my childhood, and how I'm raising my kids differently.
14:00 How to raise our kids to have the social and emotional skills, and be themselves!
17:30 Ways to make change by giving access to opportunities to everyone.
23:20 How women have been treated differently than men when it comes to failure.
27:50 How can we as women support each other when they fail?
29:00 Where is the balance of feminine and masculine energy for women as they show up in business?
34:00 How are you approaching the idea of access through your company?
40:20 The power of bringing women together to build each other up in business.
43:15 How can we get connected and join an upcoming event?