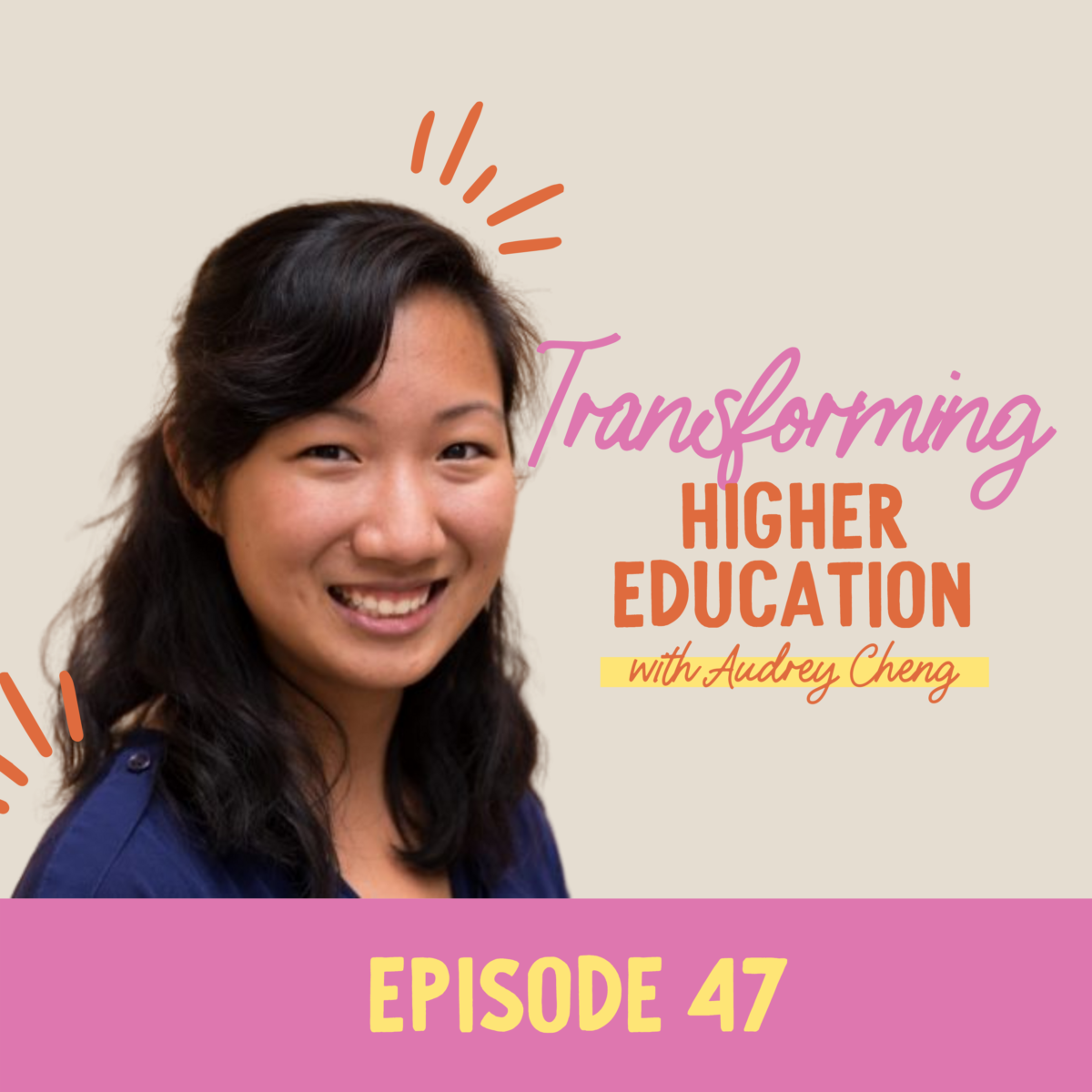 Episode 47- Audrey Cheng
IN THIS EPISODE. WE CHAT ABOUT:
The story behind Moringa School and its transformation on education in Africa.

The benefits, impacts, and challenges behind education.

Self-discovery and exploration.

Masculine and feminine energies and how to find balance between them.
THIS SHOW IS AN ELLY AND NORA CREATIVE PROJECT
Today we're taking you back to school! This episode, our guest is the incredible Audrey Cheng, founder and former CEO of Moringa School in Kenya! Moringa School was started to transform higher education in Africa. During her 7 years leading Moringa School, Audrey built and led a team of over 100 people to train over 4000 students in Kenya and Rwanda with an average 85% job placement rate, launched 3 high-quality, proven courses and engaged with over 100 employers. She also led Moringa's partnerships with notable investors and funders like DOB Equity, DEG and Mastercard Foundation. For her work, she was selected as one of the Forbes 30 Under 30 Social Entrepreneurs, World Economic Forum's Top Female Innovators in Africa and named on the list of Marie Claire's "The Youngest Execs in the Country" list. Moringa School has also been awarded Financial Times and IFC's "Finalist – Achievement in Sustainable Development, with a focus on Education, Knowledge and Skills".  Moringa's aim is to train over 200,000 knowledge workers through market-driven education by 2030.
She's here to share her story behind Moringa and how it has created a positive impact for local communities. We'll discuss the importance of access to education and empowering students for the future. Then, we dive into Audrey's journey with self-discovery over the past year. What has she learned about herself, and what can we take away from her experiences? Whether it's transforming higher education or finding ourselves through self-discovery, today is all about learning!
01:35 Say hello to the founder and current board member of Moringa School, Audrey Cheng! 
02:10 What is your story behind Moringa?
04:35 What are the benefits of investing in the local economy and business?
08:45 Why did you want Moringa to teach technical skills?
12:00 How have you seen the impact of Moringa on your students and graduates?
14:05 The challenges behind education.
16:10 What is the impact of having versus not having access to employment after education?
19:00 What have you been recently working on?
21:35 The four discovery questions.
25:15 What have you learned about yourself this past year?
28:50 How does knowing yourself help to dissolve fears?
31:40 How have you been helping to resource women?
33:05 Exploring your feminine energy.
35:40 How do you balance feminine and masculine energy in your business?