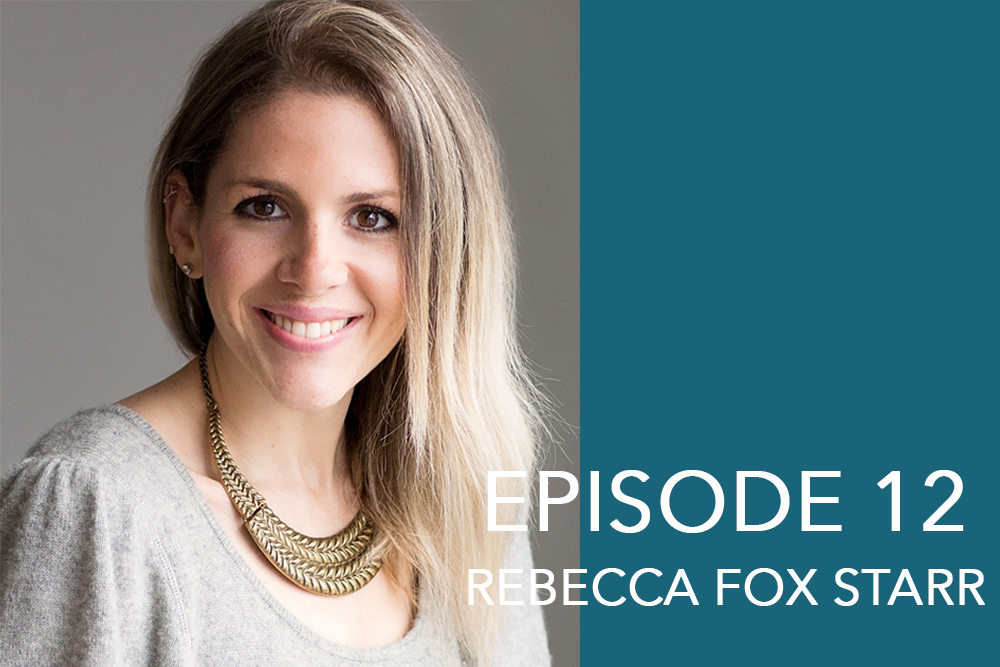 Episode 12- Rebecca Fox Starr
Rebecca Fox Starr is a writer, blogger, singer, podcaster, advocate, dance-partier, wife and mother from the suburbs of Philadelphia.
Rebecca has been blogging at 
Mommy, Ever After
 for nearly seven years, but it was not until the birth of her son in 2013 that her life changed and the blog became her life's work. Despite having had a normal pregnancy and postpartum period with her daughter, now almost 7, she suffered from severe prenatal and postpartum depression with her son, who is now 3.5. In 2014 Rebecca opened up to her readers about her struggle in a piece entitled "The Hardest Post I've Ever Written" and her blog is now read in all 50 states and over 150 countries worldwide.
Rebecca has become a mental health advocate, determined to erase all stigmas and break down all boundaries. She facilitates a private, online support group for women, in which they can share openly and honestly about things that are often too hard to say out loud. Her story and work has been featured in The New York Times, on ABC News and in numerous publications online.
I was honored to have Rebecca on the show as mental health was certainly an issue that I wanted represented and I'm sure that this won't be the last time we talk about it in this space. It was a pleasure to hear Rebecca's heart and passion and I know you'll love being invited in as much as I did.
Show Notes: