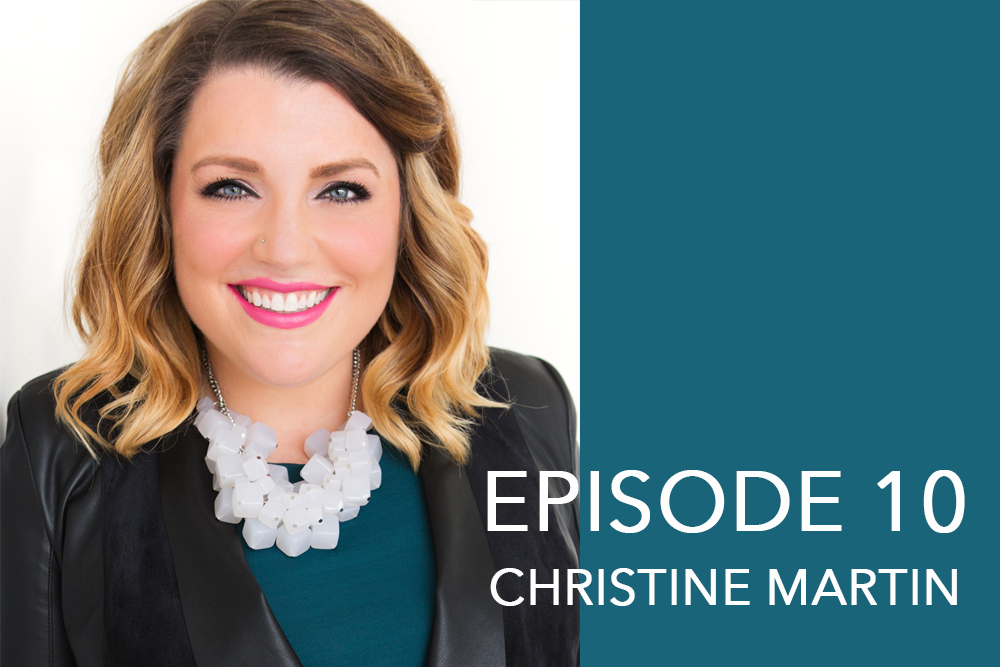 Episode 10- Christine Martin
Christine is a married mother of three kids under the age of six, living just outside of Toronto, Canada. 
She loves to blog about all things entertaining: from party planning to delicious recipes, simple DIY projects, home decor and so much more! You will also find a few personal anecdotes where Christine opens up about some of the harder struggles in life that we all face. Life is chaotic on most days, but Christine believes that there is still beauty to be found, amidst the chaos of everyday life. 
This is what makes her blog authentic and relatable while still having a knack for everyday beauty! 
When I first started talking to Christine it was very apparent that we're kindred spirits. We both have a heart for missions and helping others. When I heard about her new initiative on her blog, I had to hear more and it was such a pleasure to learn more about all that she's doing to make a difference in her community and around the world. On this episode she's sharing her journey to using her social and blogging platform to help worthy organizations, how she creates a culture of giving back in her home, and some great tips on how to do the same.
Show Notes