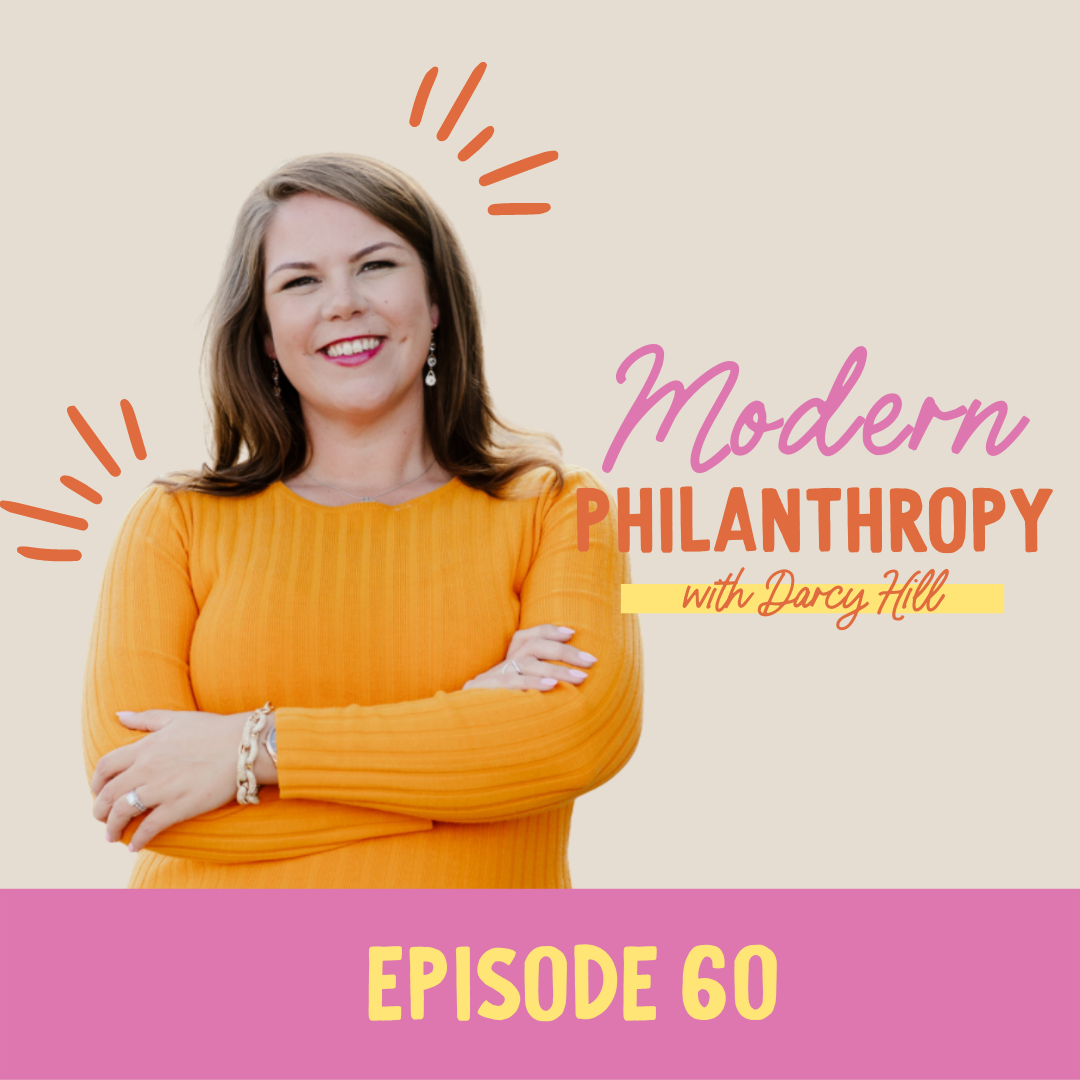 Episode 60- Darcy Hill
IN THIS MEETING, WE CHAT ABOUT:
Engaging philanthropists and cultivating donors for a nonprofit organization.

Building, maintaining, and managing relationships to better serve and build a community.

How to find the right nonprofit for you to get involved in.

The future of philanthropy and how to engage newer generations in giving.
THIS SHOW IS AN ELLY AND NORA CREATIVE PROJECT
How can you serve your community in the best way possible? Our special guest today is Darcy Hill, the Director of Development and Communications at Rosie's House! Darcy works with philanthropists in nonprofits to serve clients and impact communities in need. In this episode, we will talk about nonprofit organizations, modern philanthropy, and advocacy, and what we can do to get involved and make a change!
We'll go over the key to engaging philanthropists, cultivating donors, and managing relationships for your organization. What is the power of connections? How do you sustain relationships and build community through donors? What can we do to engage newer generations of philanthropists? And for those looking to get involved in giving, we'll discuss the qualifiers you should look for in a nonprofit so you can find the right organization and cause for you! No matter how big or how small, we all have an impact only we can make. So tune in and join us in becoming the change you want to see!
01:20 Meet the amazing Darcy Hill, a philanthropist serving communities and making an impact through nonprofit work!
05:45 What does your day-to-day look like working for a nonprofit?
08:10 The similar values of nonprofit and for-profit organizations.
10:45 Why are relationships key to providing resources and building community?
13:45 How do you show, not tell, your positive impact on a community?
16:55 How do you engage your philanthropists?
20:00 What are the best ways to maintain relationships?
23:50 Assessing and choosing the right organization for you.
28:30 What can people do as advocates?
30:05 What qualifiers should we look for in nonprofits?
34:15 Staffing and turnover costs in nonprofits.
35:30 How does our generation engage in philanthropy differently from older generations?
38:05 Why should we treat all gifts equally?
40:30 What are ways to engage in nonprofits other than giving directly?
43:20 Why do we need to pay attention to all levels of donors?
44:35 What organizations are you currently donating to?
45:50 What work does your nonprofit do?