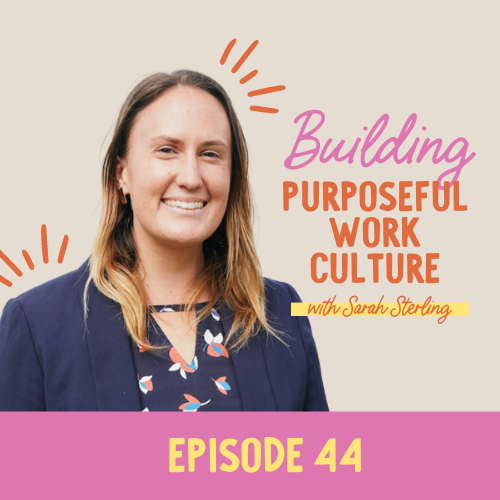 Episode 44- Sarah Sterling
There is no doubt that this has been the season of the Sara(h)s. I'm pleased and honored to bring you my last Sarah interview of the season.
Sarah Sterling is a coach and consultant at Co-Lab Leadership Group, which supports purpose-driven leaders, helping them sustain and scale their impact.
In this episode, Sarah is sharing how her organization, Co-Lab Leadership Group, is empowering leaders from all different industries to create a working culture that is driven by purpose. We're also talking about the power of mentorship and how we can help to make sure our fellow female co-workers are heard by echoing their ideas and opinions.
Show Notes: