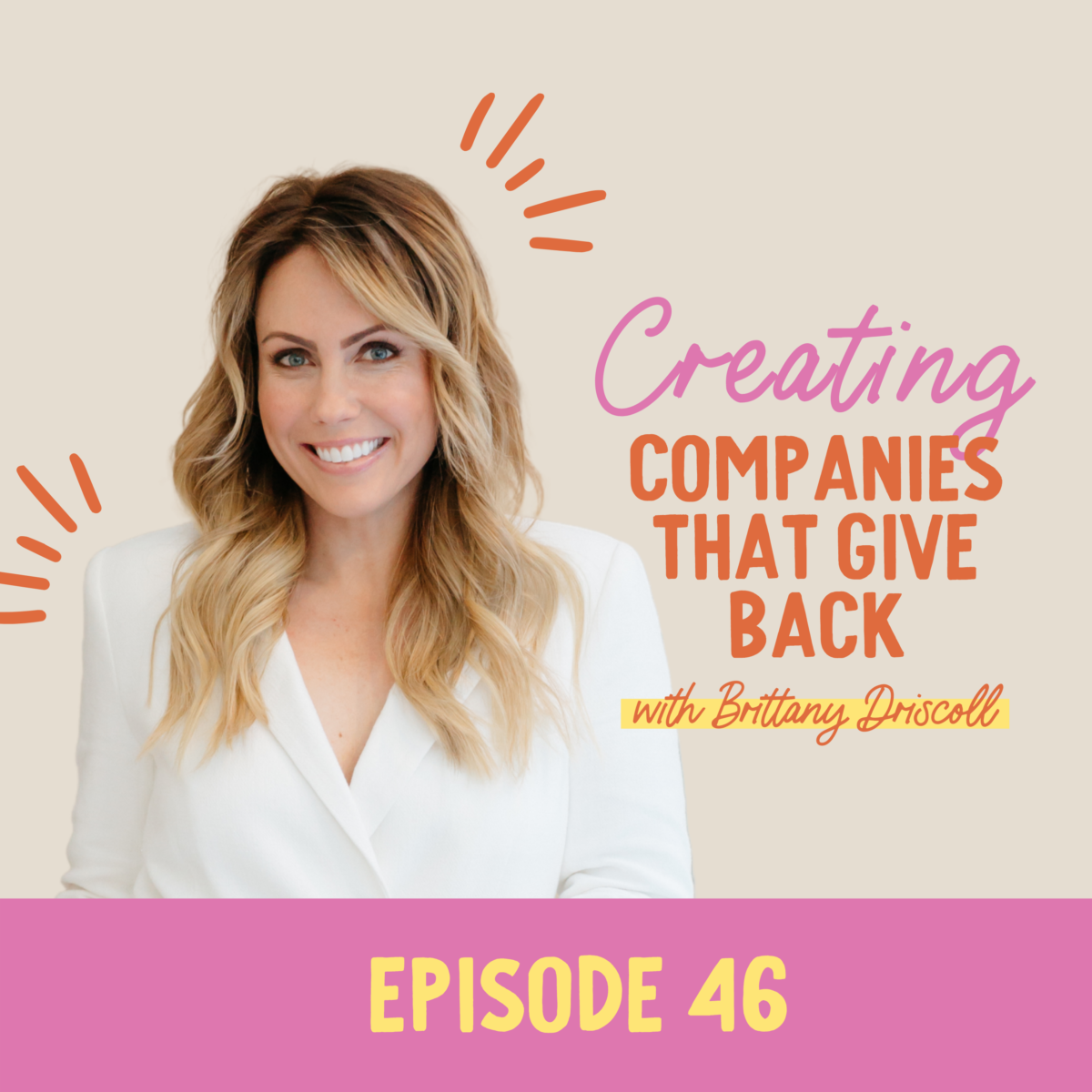 Episode 46- Brittany Driscoll
IN THIS EPISODE, WE CHAT ABOUT:
The mission behind the massage experience at Squeeze!

Learnings from scaling Drybar that have translated into creating Squeeze.

How to create company culture and make sure your employees feel valued.

Ways to give back with your business NOW!
This show is an Elly and Nora Creative project
Chicks Who Give a Hoot is BACK and we couldn't be more excited to be joined by Co-Founder of Squeeze, Brittany Driscoll! She also Co-Founded and leads The Feel- Good Company, a service agency set out to transform the way people experience retail by building and scaling a collective of female-founded wellness brands dedicated to bettering the mind, body, and soul for good. Brittany is also a co-host of the Girlfriends & Business podcast. Brittany spent four years running marketing for Drybar where she helped take the company from $30M to more than $100M, and prior to that Brittany spent over a decade in marketing and advertising. As a female entrepreneur, cancer survivor, and wellness advocate, Brittany has a strong passion for supporting other women in business and has become a thought-leader in her community. She believes in speaking up for what you believe in, empowering people to use their voice, and that we all have the ability to change the world for good.
Highlighting women who are doing big things to give back through their businesses is something we're big fans of here, and today we get to hear ways Brittany is giving back in ways that align with everything Squeeze is about. Having helped scale Drybar from 30 million to over 100 million, Brittany shares how she has taken lessons and applied them to creating a better, new massage experience in a "saturated market". Regardless of the industry you're in, this episode is full of amazing takeaways from how to uplevel the experience you give your clients, to messaging that resonates, and ways to create a solid company culture! Of course with a feel good focus on giving back!
03:30 Meet Brittany Driscoll!
06:20 Scaling Drybar from 30 million to over 100 million, and taking that knowledge into creating Squeeze!
10:40 What inspired you to create The Feel Good Company?
19:00 How an abundant mindset will help you grow your business.
23:15 How do you create your company culture?
26:40 Questions we ask in our interview process that flows into our company culture.
28:00 Ways to show up for your employees so they feel heard and appreciated.
34:15 What does "overnight success" really look like?
37:20 How did you decide on the organization to support with your business?
41:00 The benefit of giving back NOW, not waiting until you have a larger business.