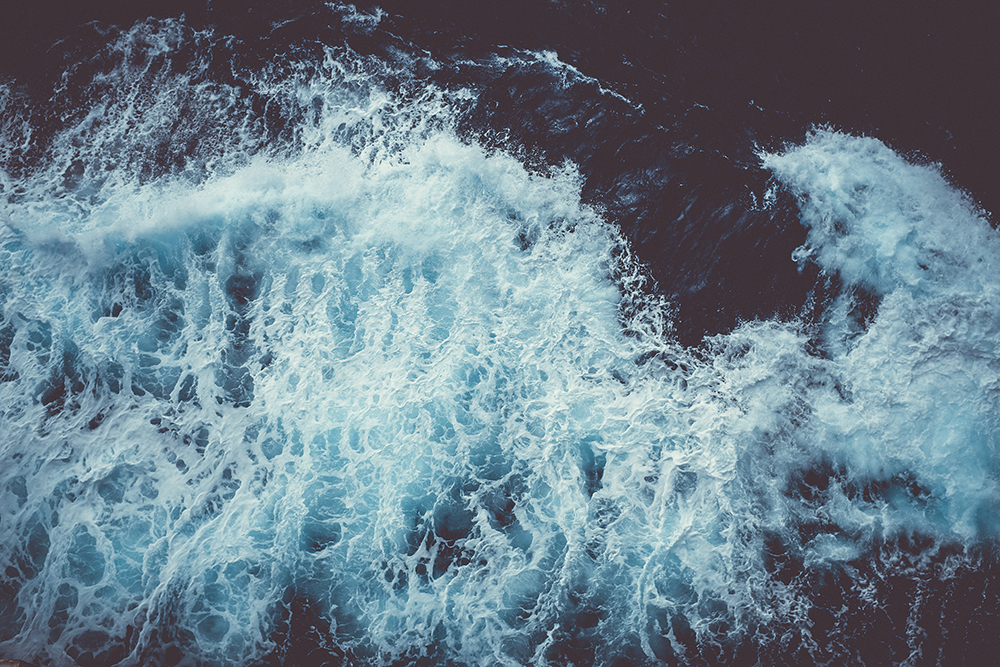 When Women Suffer More: A Look at How Women Are Affected by Natural Disasters
As we watch with sadness in our hearts the devastation caused by Hurricanes Harvey, Irma, and Maria, each wreaking havoc back to back with no room for us to take a breath, I have noticed a pattern. People with homes destroyed, left behind after calls for evacuation, helped by friends and neighbors also left behind in the wake of the disaster, have been questioned by the general population about why they didn't evacuate; many of whom do not live in these ravaged regions.
"Sure, I feel bad that they were injured in the flood, but why didn't they leave? They had plenty of warning, they should have gotten out!" This is just one of many examples of what I have read and heard in response to people who were harmed or needed the help of first responders in Texas and Florida after their respective hurricanes left horror in their wake. And this is where I begin to wonder about the abundance of ignorance shown by these people, and why so many have chosen to be blind to the trials of their fellow humans.
Perhaps many families would have no problem packing up some necessities and driving or flying out of harm's way, their pets and family members safely and securely tucked into warm hotel beds, or on the couches of relatives, watching from afar as their homes or counties experienced storms the likes of which we have never seen before, which in itself is terribly sad, and extremely traumatic.
For many, the option to evacuate was never an avenue open to them. The elderly, disabled, and financially challenged couldn't just grab their families and load them into their vehicles to get out of the path of extreme danger. Many families are living paycheck to paycheck, one crisis or emergency away from poverty and even homelessness. Sadly, during these types of emergencies, mortgages must still be paid, mouths must still  be fed, gas becomes infinitely harder to find in some cases, and more expensive.
Bearing this in mind, I cannot help but feel truly devastated for the women living in poverty who had no options. Looking at numbers gathered from various sources, all of which I have included below, it is apparent that this population of society is impacted more greatly than others in a time of extreme crisis, such as that of a natural disaster. For one, women are more likely to live in poverty. A 2010 report from the Institute for Women's Policy Research reports that "25.9% of women in New Orleans were living below the poverty line when Hurricane Katrina hit the region, compared to 20% of men. These women were more likely to be living in public housing and less likely to have cars, so poverty significantly limited their mobility and prevented many of them from evacuating."
My soul itself hurts thinking of the mothers, wives, and daughters trying to provide for their families and themselves before and after such a horrific turn of events.
"It has been my experience that impoverished families live day to day worrying about the lower tier of Maslow's hierarchies of food and shelter, an existence where any interruption financially can be devastating," said Marc Burdiss, emergency management expert and owner of Preparedness Solutions. Females living with children or experiencing a pregnancy during a time of combined financial distress. In fact, women are more likely to suffer from malnutrition because they have specific nutritional needs more often when they are pregnant or breast feeding,
After Katrina, we saw the statistics proving that serious harm to the female population following such destruction was glaringly obvious. Women who could not evacuate and were in financial distress or were misplaced after their homes had been destroyed experienced a rise in domestic violence, harassment, and even sexual assault. What once was happening to under 5% of the female population rose rapidly to events being reported at over 16% (And let's keep in mind, a majority of these incidences go unreported due to fear.)
Gender and Disaster Network cites post-hurricane Katrina reporting showing that "four New Orleans shelters and 2 nonresidential programs were closed by Hurricane Katrina in 2005, with advocates reporting 'women are being battered by their partners in the emergency shelters.' In the first four months after the US Gulf Coast hurricanes, 38 rape cases were reported to women's services that initiated documentation projects to capture sexual assaults of disaster-displaced women."*
And this is just a national view of statistics. Internationally, the affect becomes an even deeper and wider problem.  "The aftermath of the 2015 earthquake in Nepal highlighted some of the more subtle ways in which girls and women are vulnerable after a natural disaster. After the earthquake, women had to confront increased rates of sexual violence and human trafficking, Think Progress reported. In a 2005 report from the World Health Organization, several countries highlighted problems women faced that caused women and girls to be forced into sexually exploitative situations in order to survive.
Going forward, it is my deepest hope that these statistics and a broader understanding of the impossible circumstances that many impoverished women are challenged with during any kind of overwhelming crisis especially women.
To help women and children affected by hurricanes Harvey and Irma, I have highlighted the best organizations to donate goods and money to, should you feel the need. (I know I did.)
THE NATIONAL DIAPER BANK NETWORK
The National Diaper Bank Network works to connect the more than 300 community-based diaper banks across the country that collect, store, and distribute free diapers to families in need. The organization has expanded its emergency diaper relief efforts in the aftermath of Harvey and Irma, working to deliver millions of diapers to impacted families in need. Currently, the network includes seven diaper banks across Texas and three in Florida. Such efforts are key in times like these—the Houston Diaper Bank alone maxed out its existing supply of 20,000 diapers in one week while Hurricane Harvey tore through the greater Houston area.
Cash donations are also just as vital as the diapers themselves, as they help to offset the costs of trucking donated products to areas in need. Visit their website to make a donation.
Feminine hygiene products are an item most families don't think to grab when rushing to evacuate their homes in an emergency situation. Similarly, shelters often don't have a large supply in stock, as they rely on donations to have them in the first place. South Carolina-based I Support the Girls collects and distributes donated new or used bras and unopened packages of maxi pads and tampons to women in need across the country and internationally. In the wake of Hurricane Harvey, its team members have been sending products to Houston's George R. Brown Convention Center, which has been serving as a temporary shelter, as well as to other temporary shelters in Dallas, Austin, and San Antonio, as each of these cities have been receiving thousands of evacuees.
Monetary donations via their website are what the organization needs the most right now to ensure that shipments continue to be distributed throughout Texas and Florida. Supporters can also purchase and ship products directly through its Amazon wish list.
The San Francisco-based organization Simply the Basics essentially serves as a "hygiene bank," and is working to donate thousands of kits containing tampons, pads, razors, and toothbrushes to displaced Harvey and Irma victims, in addition to homeless women across the country. A donation of $25 can help produce five of these kits.
Similarly to Simply the Basics, Palmdale, California-based Happy Period donates menstrual hygiene kits to women in need during emergency situations, as well as to homeless and low-income women, and women living in poverty. The organization accepts donations of products such as pads, tampons, panty liners, soap, wipes, and new underwear. For the disaster relief efforts, the organization is asking that people donate to its Texas chapter or purchase menstrual hygiene items through its Amazon account. You can also visit the website for mailing information to donate products, or to make an online cash donation.
The New Jersey-based non-profit Distributing Dignity has already donated over 5,000 tampons and several large shipments of pads and bras to Houston-area women in need. The organization has also launched a fundraising campaign specifically for the women displaced by Harvey; any leftover items will continue to go to support women who are homeless, are survivors of abuse, or are otherwise in need. Visit their website to make a donation, or to find a drop-off location in the New Jersey, New York, and Philadelphia areas.
Sources and More Information: