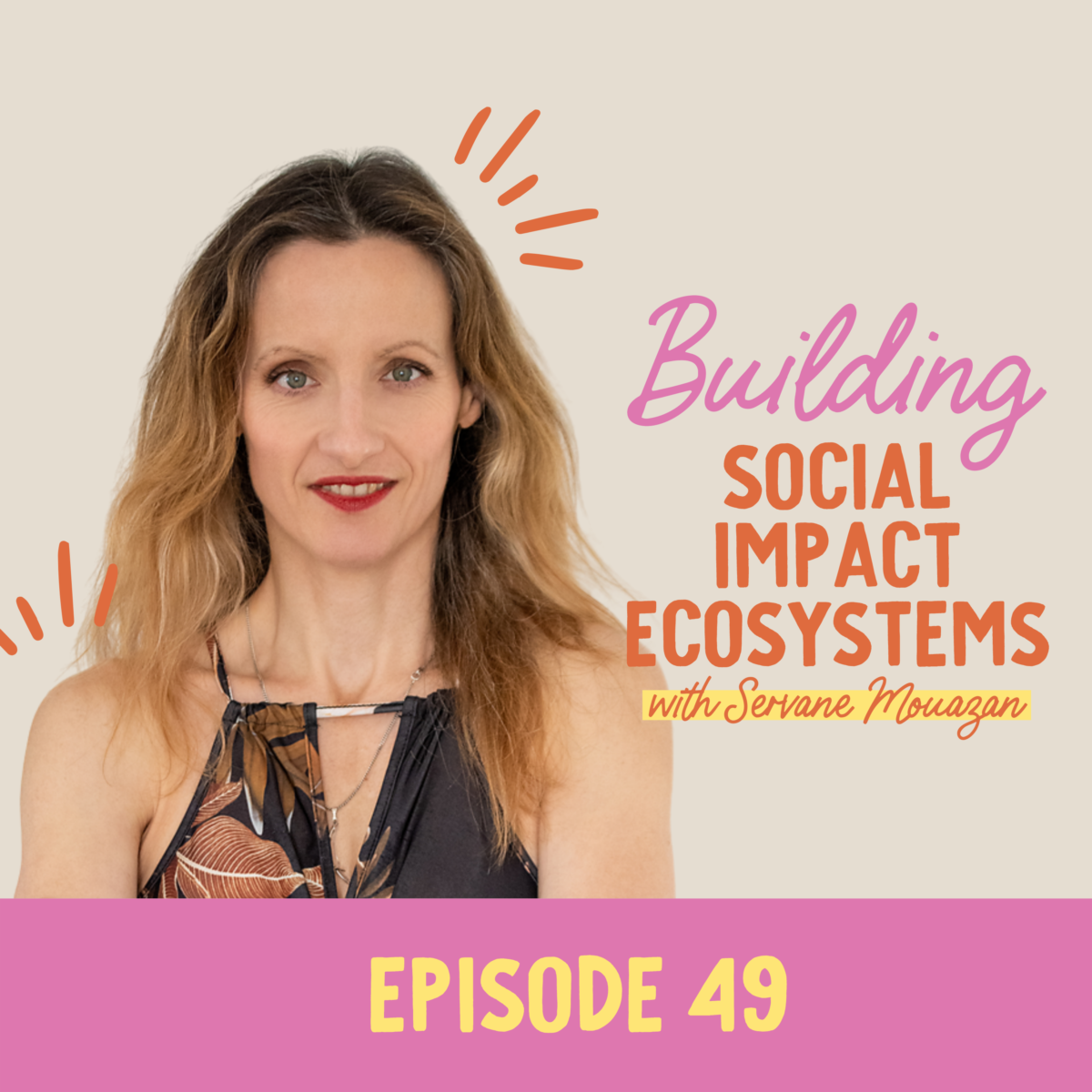 Episode 49- Servane Mouazan
IN THIS MEETING, WE CHAT ABOUT:
Making positive social change and innovation.

Avoiding making a negative impact.

The power of self-awareness and decision making.

Decentering yourself and being a part of a community.
THIS SHOW IS AN ELLY AND NORA CREATIVE PROJECT
How do you know if the change you're making is a good one? In this episode, we're going to dive into social change and innovation alongside our guest, Servane Mouazan, a conscious innovation coach! Servane is passionate about building vibrant social impact ecosystems, and the Thinking Environment. In the past 20 years, she acquired global senior experience in social enterprise, philanthropy, social investment and built the capacity of ca 10,000 entrepreneurs, movement leaders, finance providers and innovators – mainly women – across various social enterprise, gender equality and tech-for-good ecosystems. As a result, individuals and teams have built trust and skills, and used their imagination to develop strategic actions, that transform people's lives.
We'll discuss what we can do to create a positive impact in a community, and how to avoid making a negative one. We also explore the importance of understanding the values, decision making, and intentionality behind the impact we make. We all have the power to create a change in this world, so join us to start making real, better changes today!
01:35 Say hello to guest Servane, conscious innovation coach and CEO of Ogunte!
02:15 What is the work that you're doing now?
03:55 The trifecta of imagination, trust, and resources.
05:15 Who do you primarily work with?
06:20 When is an entrepreneur ready to create social change?
10:15 The difference between fact and perception.
12:15 What is the effect of self-awareness and intentionality on decision making?
16:15 How can we make sure the social change we make is positive?
18:30 What do we need to be aware of when creating social innovation?
21:45 What approach can businesses adopt to make a better impact?
25:25 Why should you remove yourself from the center?
30:55 How can smaller scale businesses create impact?
32:10 What does the idea of "small" mean?
36:20 Exploring your values.
39:35 What are you currently working on, and what do you have planned for the future?