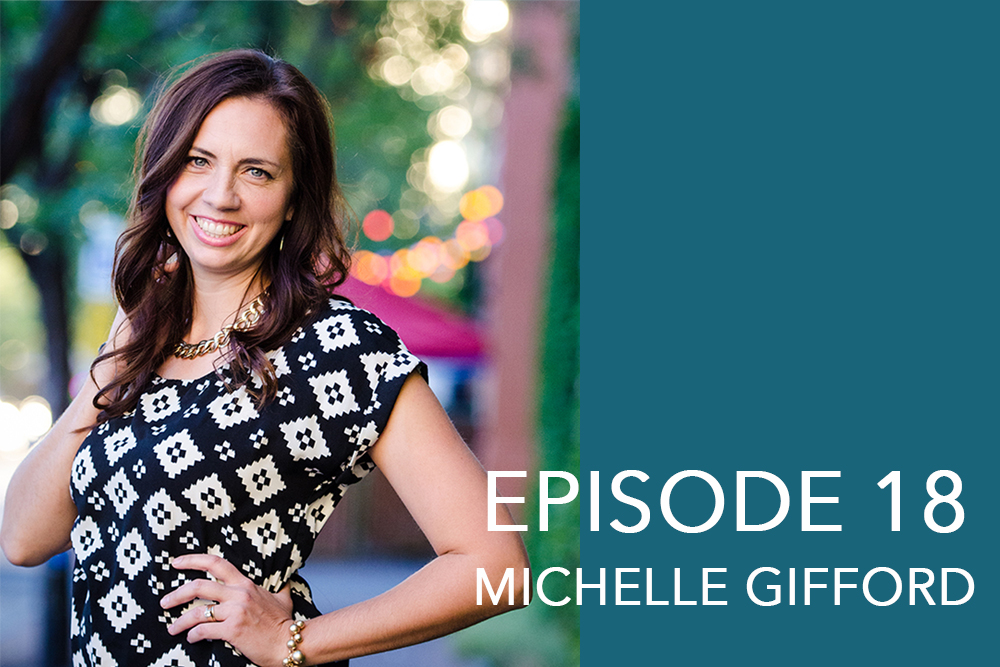 Episode 18- Michelle Gifford
Michelle Gifford is the founder of Beauty Revived, a non-profit photography movement that tells the stories of real women with real beauty.  With the help of more that 1,500 photographers, they have told the stories of more than 600 women.  She is the editor-in-chief of the Beauty Revived print magazine. She loves teaching small business owners how to create better pictures and videos for their businesses.  She is also a podcaster over at Mormon Mompreneur.  
I was honored to speak to Michelle about all she's doing. In this episode, Michelle is sharing how she used her talent of photography to start Beauty Revived, the power of leaning into your desire to do good, and how just being willing to help is more than enough.
Show Notes: