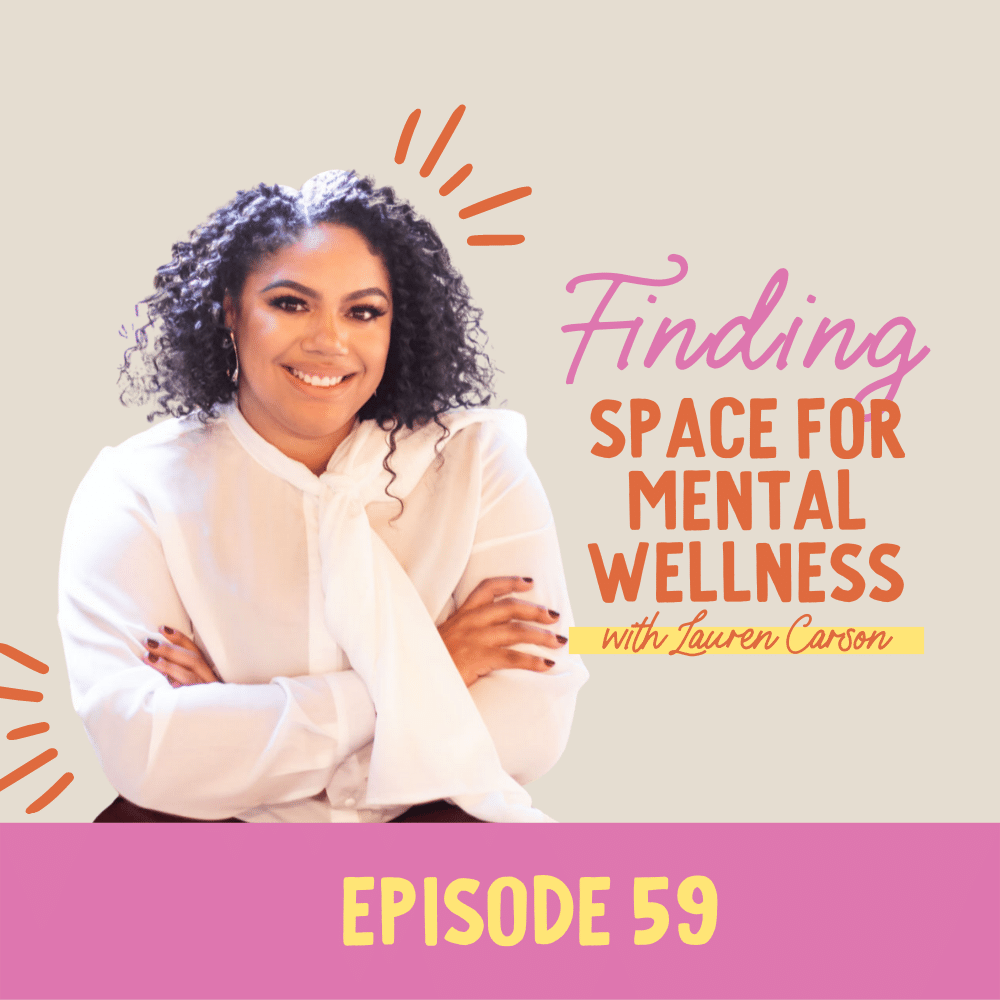 Episode 59- Lauren Carson
IN THIS MEETING, WE CHAT ABOUT:
Bringing more awareness and access to mental health & wellbeing, especially for at-risk demographics.

How to create opportunities for mental wellness as female leaders and entrepreneurs.

The relation between mental health and physical health.

Modeling and teaching mindfulness and emotional intelligence to the next generation.

How to tap into your inner child and find joy and self care in your daily life.
THIS SHOW IS AN ELLY AND NORA CREATIVE PROJECT
How does creating more spaces for mental wellness empower those around us? More importantly, how does it empower you? Today, we are joined by Lauren Carson, the executive director and founder of Black Girls Smile Inc., a non-profit organization focused on mental health education for Black girls and women! Through her work with Black Girls Smile Inc.and as a Mental Health Advocate and Speaker, Lauren has been featured at SXSW, ClintonGlobal Initiative University, American Psychiatric Association, Refinery 29, Redbook, and HERSMagazine and made Young Nonprofit Professional Network 30 under 30. Lauren continues to lend her voice and platform to mental health awareness and empowerment of all, especially minority communities women and girls. She is here to share her wisdom on all things related to mental health, so we can learn the key to building a better, healthier future!
We'll discuss what we can do as female thought leaders to spread awareness, create more access, and destigmatize one of the most important aspects of our health. How are mental health and physical health interconnected? What does self care really mean, and how can we practice it in our daily lifestyle? Why do we need to model good mental health to the next generation? We'll be answering all these questions and more as we take a deep dive into mental health & wellness, one step at a time. It's time to prioritize your mental wellbeing and start uplifting and empowering the world around you!
01:20 Give a warm welcome to our guest, the executive director and founder of Black Girls Smile Inc., Lauren Carson!
04:00 How can we find balance and grace as women?
07:25 Why is it important for leaders to encourage mental wellbeing within their teams?
08:15 What can we do to create more spaces for mental wellness?
13:00 Setting boundaries for a healthy work-life balance.
15:45 What inspired you to create Black Girls Smile?
18:05 How did your experience with mental health impact this?
21:30 Why is it so important to understand and be aware of our own mental wellbeing?
23:00 What does the privilege of access to mental health resources look like? How can we generate more access for others?
26:55 Modeling mental wellness to younger generations.
28:15 Why do we need to prioritize our mental health alongside our physical health?
31:10 How does mental health affect our bodies?
33:30 Mindfulness and meditation practices versus traditional disciplining methods.
34:50 What is the impact of teaching emotional intelligence to our kids?
36:50 How can we re-parent ourselves and tap into our inner child?
39:55 What is self care actually about?
43:25 What can we do to fight back against societal pressures?
46:20 The importance of serving yourself before serving others.
47:50 How can we get involved with Black Girls Smile?