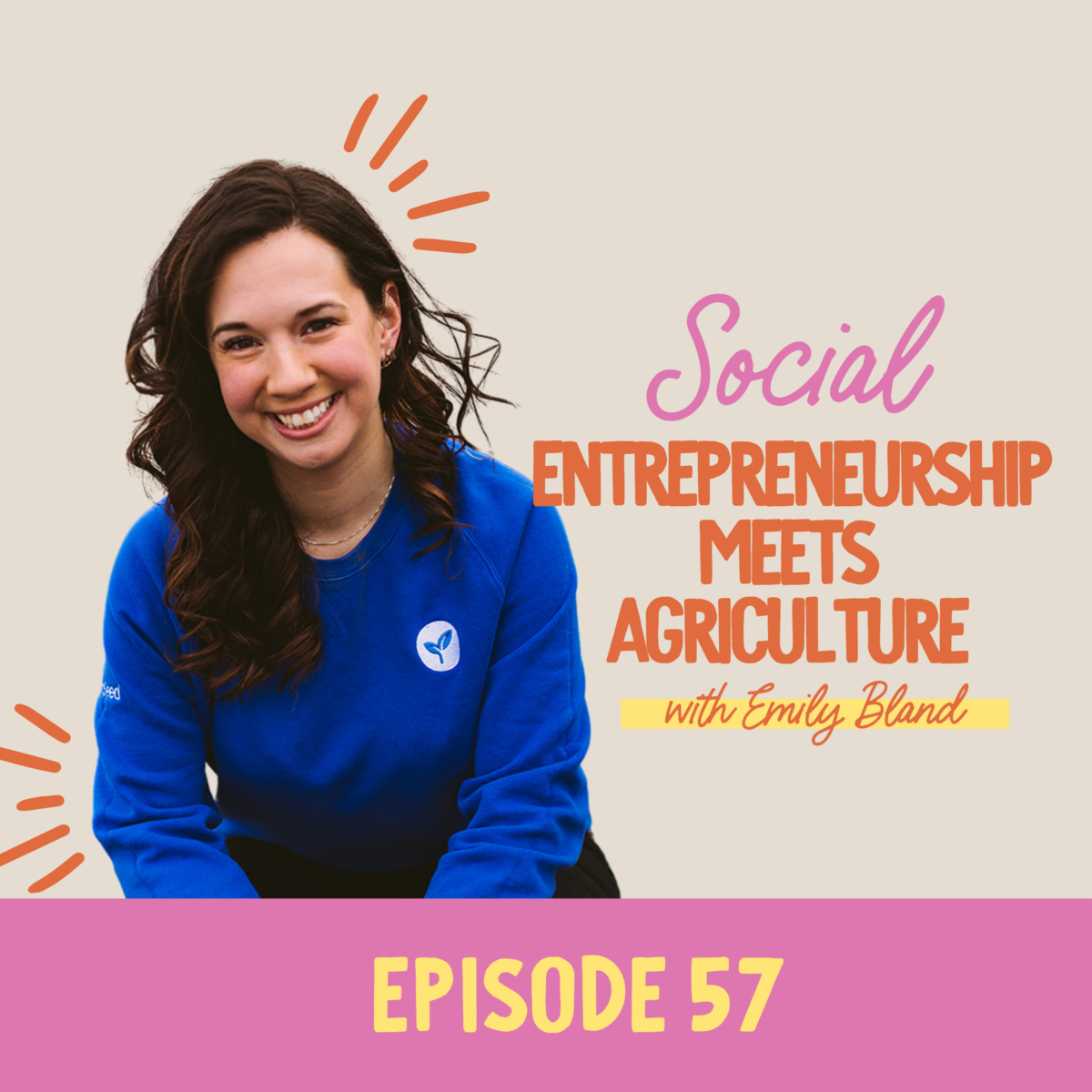 Episode 57- Emily Bland
IN THIS MEETING, WE CHAT ABOUT:
How social enterprises are creating a better, sustainable future.

The impact having access to fresh produce has on rural communities.

The importance of fresh produce to your health.

Making a change, no matter who or where you are.
THIS SHOW IS AN ELLY AND NORA CREATIVE PROJECT
Who's ready to help the world grow in a whole new way? Today, we are joined by Emily Bland, social entrepreneur, third generation farmer, and the "Seed-EO" of SucSeed—a hydroponic social enterprise that evolved out of the Enactus Memorial programing. SucSeed builds home hydroponic gardens that are built by youth experiencing homelessness in partnership with Choices for Youth. SucSeed has gardens in over 900 schools educating over 25,000 students ever year. Emily is the first entrepreneur in NL to be funded through SheEO, she was named HSBC'ed Women Leader of Tomorrow for Atlantic Canada and was named Next 36's Top Entrepreneur. She was also awarded NLOWE's Young Enterprise of the Year Award and SucSeed was named the top Social Enterprise in Atlantic Canada in 2019.During her time at MUN she was heavily involved with the Enactus Memorial volunteer group. She served as the teams' president for two years. In 2016, she lead the team beating out over 1,700 university teams around the world to be named the World Cup champion and then, in 2017 to be named runner up.
She'll be showing us how we can make a change and create impact for a more sustainable world, one step at a time. Our talks will cover the positive impact of social enterprises on communities in need around the world. We'll also discuss the importance of fresh produce to a person's health, and how is SucSeed creating more opportunities for access to fresh produce in a sustainable, eco-friendly way. Join us and start planting the seeds for a better tomorrow!
01:20 Introducing Emily Bland: social entrepreneur, "Seed-CEO" of SucSeed, and third generation farmer from Newfoundland!
02:00 What is your history with agriculture?
04:45 A look into the student-run social enterprise programs that are helping students make a change in the world.
08:30 What was your biggest takeaway from your student-run social enterprise experience?
11:35 What did you decide to do after you graduated?
14:25 What is the best advice you've ever gotten?
15:30 How did you plant the seeds of SucSeed as a young entrepreneur?
18:25 What is the technology you've developed?
19:45 The impact of hydroponic gardens for communities and their health.
21:35 What did the lack of fresh produce look like?
24:30 When and why did you make a shift towards education?
27:05 How has the transition been going?
29:05 What is the significance of knowing and keeping to your values?
32:25 What is more important than the result?
34:20 The future of SucSeed.