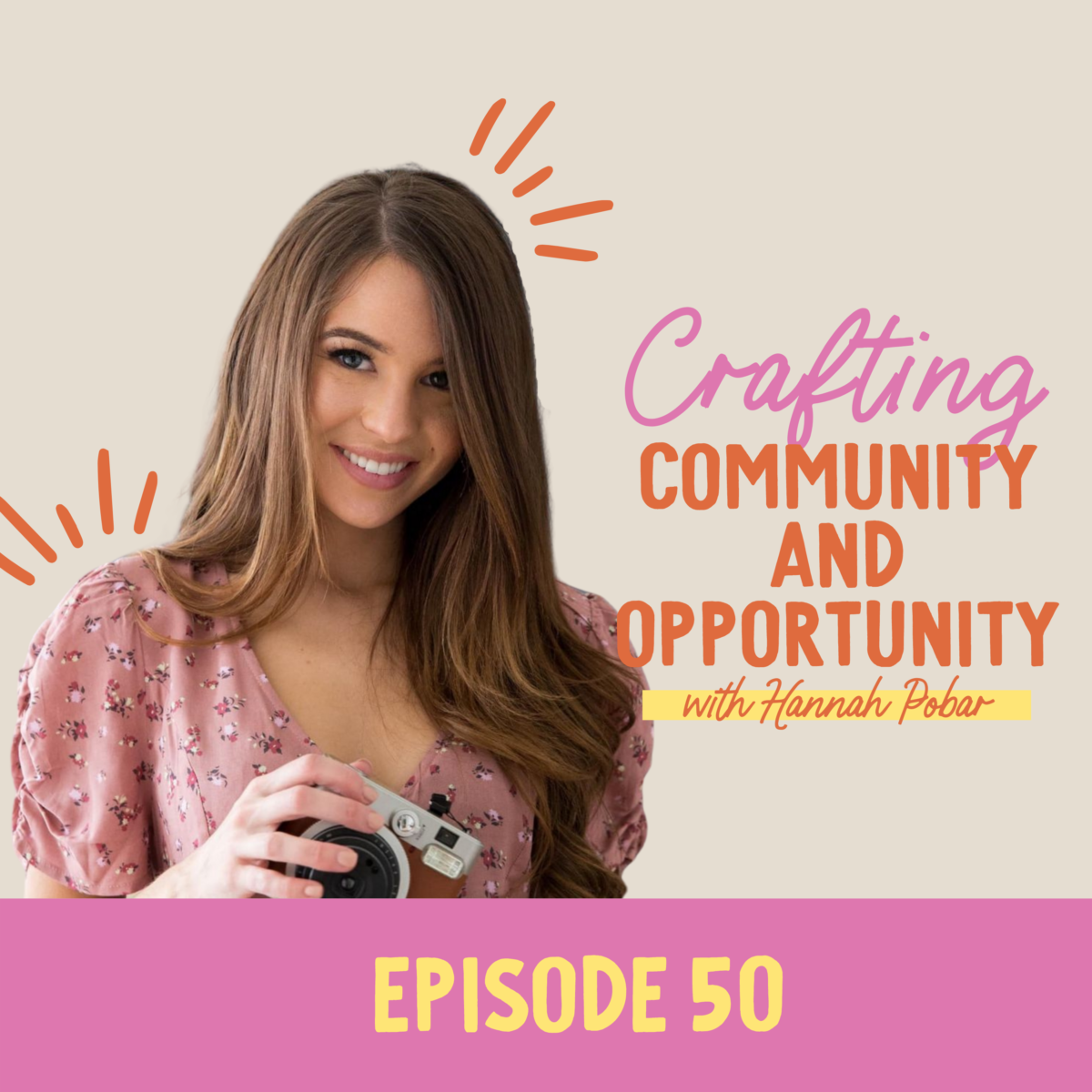 Episode 50- Hannah Pobar
IN THIS MEETING, WE CHAT ABOUT:
The value creatives make in their communities and economies.

The impact women make through opportunities for growth and flexibility.

Removing the gatekeepers in a nontraditional marketplace.
THIS SHOW IS AN ELLY AND NORA CREATIVE PROJECT
What amazing things can women do when given the opportunity? Today is all about finding out the answer! In this episode, we are joined by Hannah Pobar, the founder and CEO of Home Studio List! Home Studio List is a platform of real homes available to rent by the hour for photo shoots and film productions in cities all across the US. Founded in 2016, Hannah took her experience as a former professional photographer to create a community around the sharing economy. Hannah and her team hope that Home Studio List provides an inspiring place for you to create community!
We'll explore how Hannah has been empowering women by creating more opportunities for them to utilize their assets and tap into their creativity. How has she fostered a supportive community of women? How do we eliminate the gatekeepers in creative spaces? What is the impact women make with access to more income and better flexibility? You won't want to miss your opportunity to learn from one of the best in the business!
01:20 Meet the innovative founder and CEO of Home Studio List, Hannah Pobar!
02:20 How did you get started?
07:00 What has it been like working with a community of women?
09:30 What are your thoughts on the development of shared economy?
11:10 Eliminating the gatekeepers.
13:00 How does shared economy create new opportunities for women?
16:50 What did you learn from working with larger brands?
19:00 How does budgeting and pricing affect accessibility?
23:10 How has the opportunity to generate more income and flexibility helped women to create a bigger impact?
27:35 Changing the way we view design.
28:30 What is coming up next for you and your business?