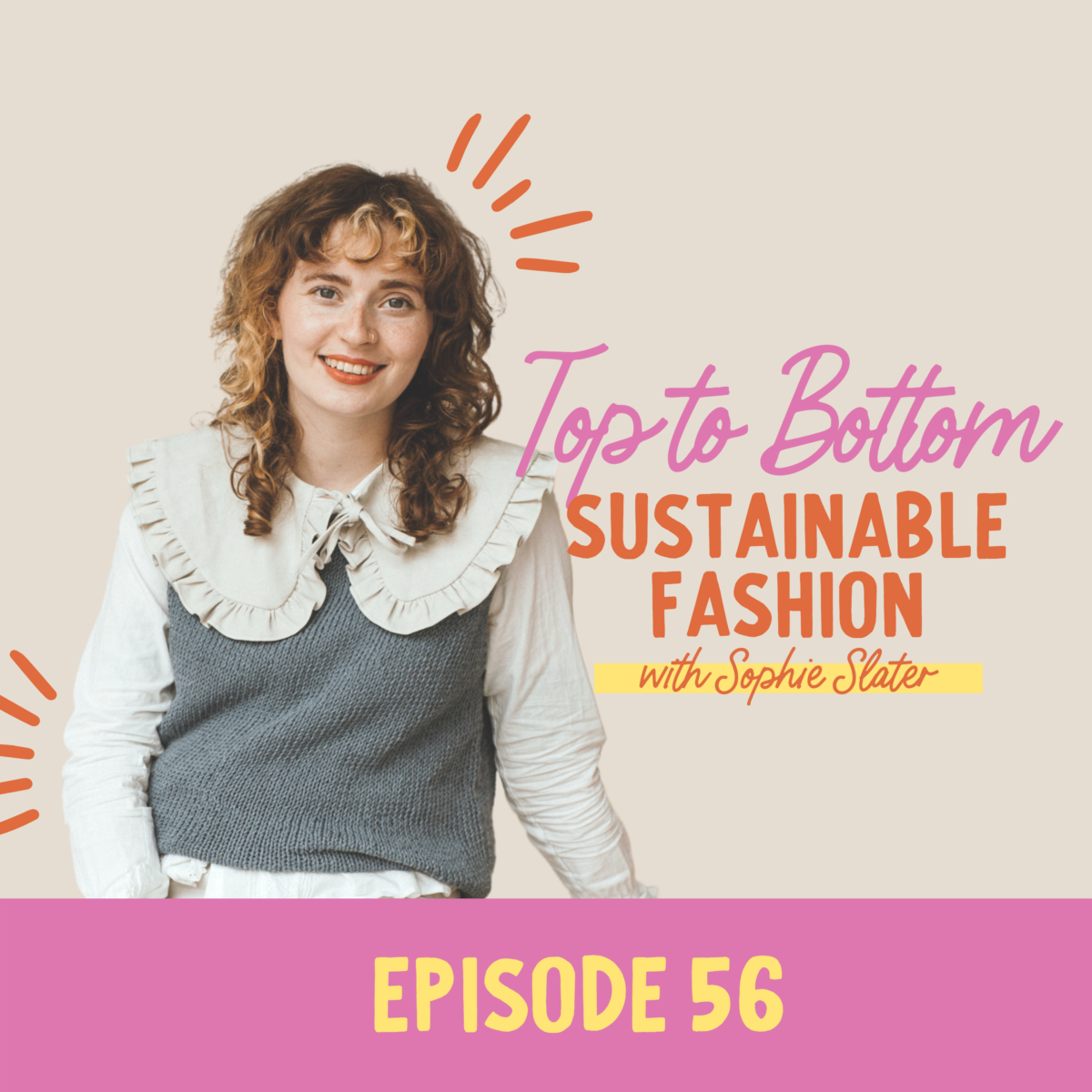 Episode 56- Sophie Slater
IN THIS MEETING, WE CHAT ABOUT:
Sustainable, eco-fashion for modern people in a modern world.

Authenticity, diversity, and representation in the fashion industry.

The power of expression and human connection via fashion.

The ethics behind the garment industry.
THIS SHOW IS AN ELLY AND NORA CREATIVE PROJECT
What is always in style? Creating a positive impact, of course! Today we are pleased to have the lovely London-based Sophie Slater sharing her knowledge and know-how of the eco-fashion world! Sophie is the CEO and co-founder of Birdsong, the award-winning eco-friendly, ethical & sustainable fashion brand that has been creating meaningful, lasting impact through their designs and garments. Birdsong is a size-inclusive, independent brand that work with talented, marginalised women to make their clothes, all for fair wages. She's also a sometimes lecturer in sustainability, and journalist, having written for Vogue, The Guardian, Vice, Refinery 29 and i-D.
This episode, we're taking a deep dive and close look into the fashion industry: What does authenticity look like in a culture that breeds ideals? How has the industry been shifting towards more diversity and representation? What are the ethics behind garment-making and sweatshops, and how are brands like Birdsong making strides to change it? Most of all, we'll explore what makes fashion such a powerful tool for expression, connection, and change in today's modern age! By the end of this episode, you'll walk away knowing how to both look good and do good!
01:50 Meet Sophie Slater, CEO and co-founder of the award-winning ethical eco-fashion brand, Birdsong!
02:45 How did you start your company?
06:00 What is Birdsong all about?
09:00 What are the values of Birdsong?
11:15 Authenticity versus Photoshop.
13:00 How do you cast your models in comparison to the rest of the fashion industry?
17:00 What has changed in the fashion industry concerning diversity and representation?
20:10 How are brands being held accountable in today's age?
22:55 Why are socio-enterprises so important to making meaningful change more accessible?
26:10 The power of individual expression through fashion.
30:05 How do you design clothes for a modern world?
32:40 What is the beauty of being a small brand?
34:50 Why is it better to form deep, meaningful connections?
38:05 What organizations do you support through your supply chain?
41:10 Unethical behavior of sweatshops in the garment industry.
43:20 How does Birdsong create its products sustainably and ethically?
48:20 Finding and spreading your vision.