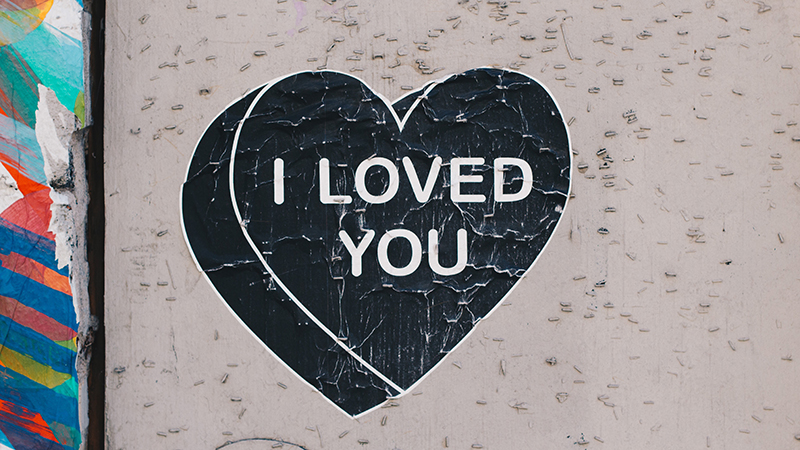 When You're Ready for Divorce
I want to start this post out, first and foremost, to cast no judgment to those who have walked down the road of divorce. My heart goes out to you knowing you've gone through some major pain and heartbreak. It takes courage to know when something needs to end. I think you'll understand why I'm writing this article, for we know divorce is not for most situations but there is a time and place. I believe in a wonderful and hopeful future for you. You are not that label you carry on your back. This article is for those on the fence, who don't have the clarity to step backward or forward, left or right. I pray these words are truly helpful in sensing God's guidance in your life.
I can tell you I have been there because I have. Done. Angry. Hurt. Bitter. Numb. Exhausted. With good reason, I won't start to justify here. You can't believe you are here, at these crossroads. Something deep down inside you is not read to budge yet. Staying in the murky situation you are in seems hopeless, dark, and like a lifetime sentence of doom. Moving forward into the unknown of starting over doesn't seem too bright or peaceful either. I would encourage you to stay right where you're at. Do not move a muscle. It's okay to set up camp (not temporary residence, mind you) and go deep down inside what truly went wrong.
There may be more painful memories than good. That may be all you have. It's important to work those out with a professional counselor. Don't hold back. Make sure you unhide every rock, nook, and crevice, and upturn all that's been festering inside. It's time clean out what's bringing you down. Hold on, you're not finished yet. You already know you're certainly just as much to blame in the situation. You're not perfect, you have flaws, and it is important to see yourself from the other side. You said vows. You made a commitment. If you were to quit a job, you would walk through what went wrong and why you're leaving. It's called an exit interview. In marriage, it's so much more than switching jobs. It's ending part of you. Before you walk out, you must give 100% percent. Even if you're at 99%, you owe it to yourself and your partner to face what the driving force is behind the divide.
If you don't know the why, you'll never find happiness. If you do not know absolutely why you are leaving, your life will never be complete. I thought ending my marriage would make me happy. When I realized why I was leaving I knew the problems I faced weren't truly being solved, they were just being avoided. I had made my bed and now I needed to sleep in it. I didn't want to hear that. I don't think it's anyone's position to tell you that either. You will find yourself coming to that place and realize at the proper time. Hurt piles up and blocks truth inside our minds and hearts. It's better to slowly pull down these stones, one by one, and uncover what is that's burning and burrowing hole of unhappiness inside of you.
Our marriage needed to be torn down from the walls, fences, and roof. Completely demoed. It needed a Magnolia renovation. Honestly, I knew I hadn't given 100% to say that the home was best abandoning. I had worked hard, 99% effort, but I couldn't say one hundred. Deep down, I knew that 1% was still there. It took a while for me to admit I needed to get up one more time and give more of what I felt like I didn't have. Every marriage deserves 100% of you before you decide it's spent all of you. I didn't have the energy or fortitude to start all over. So much more was weighing me down in that shanty of a marriage. I didn't want to keep going just to avoid the possible mountain of starting over. On the other hand, I looked back and I couldn't see the memories past the pain. It wasn't until I surrendered my future, let go of myself and what I wanted, and tore down the walls around my soul of what was really going on, then did I know what I was suppose to do. Sometimes you've got to dig deeper than what hurts to realize what really needs healing, only then can turn your soul in the direction you've been searching for all along. I needed to deal with me before I could approach us.
Sit with friends who will remind you of that when you're in the thickest part of the process. Surrounding yourself with healthy community who love the real you is pivotal. Don't go to people who you see you like you want them to see you. Don't go to people who you know will tell you want you want to hear. Seeking guidance from social media outlets or superficial relationships will only give you a shallow and shortsighted guidance because that is what they are. Go sit and fellowship with those who will support you to do what God wants, who will love you no matter what decision you make, those who aren't afraid of the mess. The worst thing I did was listen to those who I knew would tell me what made me feel good in the moment. Feelings are as fleeting as fashion trends. A true friend will encourage you to seek the will of God, to bask in His presence and cling to His Word. Beware of those who bring on shame, guilt, or judgment. You don't need someone to hammer you down. You need a champion, up lifter, and a co-laborer who will not only suffer with you but also help fan the flame of your passion for greatness.
My best piece of advice for you is surrendering to Jesus, my friend. Even when you think you've done that and you still don't have peace of mind, then you probably need to get on your knees and let go a little deeper. God isn't a god of confusion. You will know when it's right to walk away from a relationship that's broken and irreparable. The key to knowing what's right is to know the Crafter and purveyor of Truth. As you seek to glorify God, knowing He loves you and has your best will in mind, press into Him until His peaceful voice of direction whispers to you how to move on. God knows you best of all. In fact, He knitted you in your mother's womb, and He had a plan laid out for you long ago.