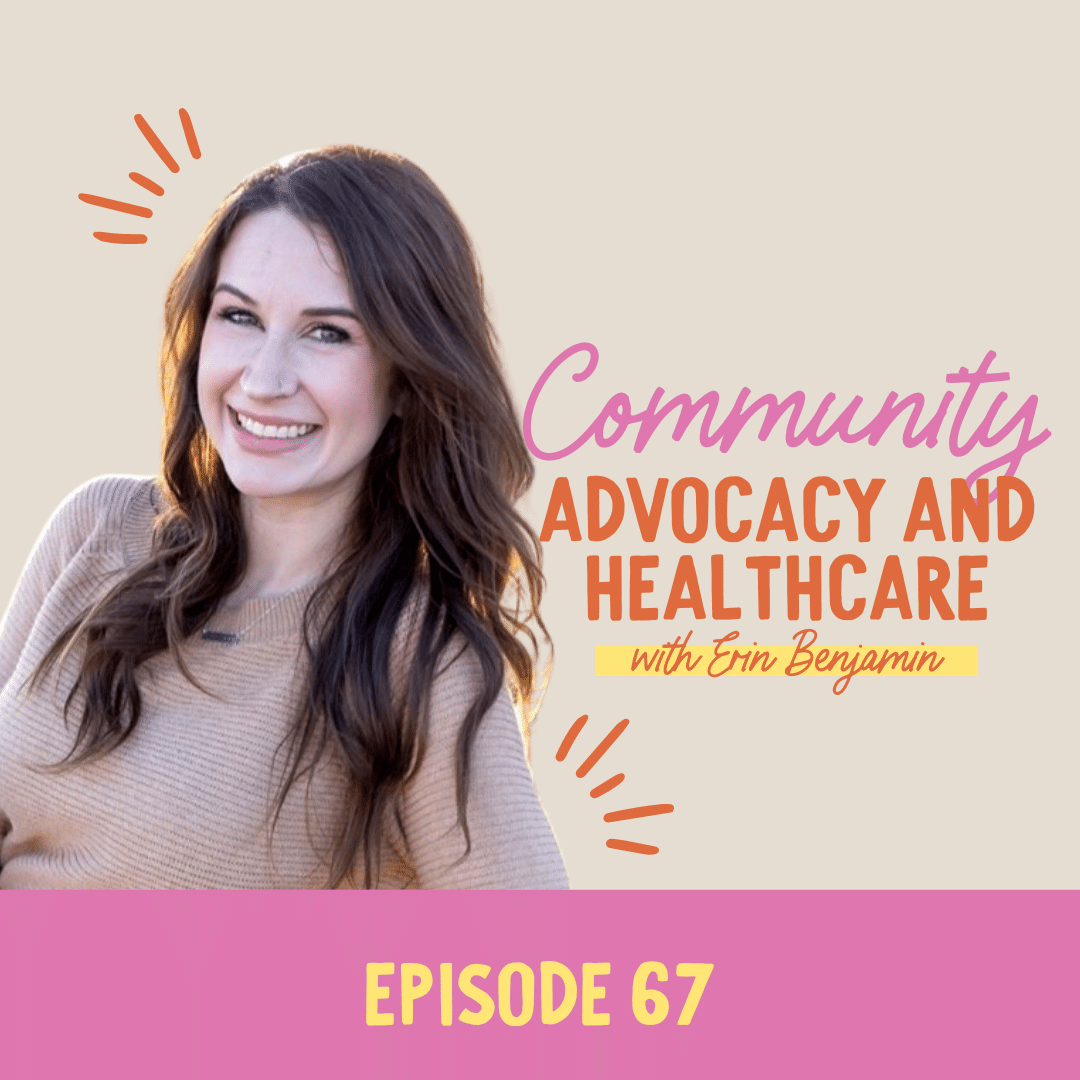 Episode 67- Erin Benjamin
IN THIS MEETING, WE CHAT ABOUT:
Positive system improvements to create better support for helping professions.

Advocacy, voice, and healthcare accessibility in community spaces.

Preventing burnout and protecting your mental health.

Getting involved in community healthcare.
THIS SHOW IS AN ELLY AND NORA CREATIVE PROJECT
How can we use our voices to advocate for our communities? This week, we are diving into the topic of community advocacy and healthcare with human services worker and child and family liaison, Erin Benjamin! With 10 years of experience working with children and families in the community mental health field, Erin strongly believes in being a voice for children in the system, and works hard to make positive system improvements through advocacy and policy changes. Currently, she works as a Child and Family Liaison at a Medicaid serving health plan. She holds a B.A in Human Services, with an emphasis on Children and Family systems and is currently in the process of applying for graduate school with a focus on Human Services Leadership and Organizational Management. Erin is also a mother of two little girls and she and her husband believe strongly in raising them to be the next generation of strong advocates for themselves and others.
Our conversation today is one filled with insight and intention as we discuss healthcare access for families, a stronger focus and support for helping careers and professions, creating meaningful impact in our communities, and more. We offer solutions to preventing burnout and protecting your mental health, as well as give advice on how you can get involved and promote positive change within your community. Discover how you can raise your voice and advocate for the things you care most about!
00:00 Meet Erin Benjamin, a human services worker and child and family liaison with 10 years of experience working with children and families in a community mental health field!
03:35 What do you aim to do with your work?
04:55 How did you get to your current position?
07:45 What are the responsibilities of your role?
10:25 What have you observed during community forums?
13:05 What are possible solutions to making healthcare more accessible?
17:50 The push for mental health awareness versus the lack of mental health support.
19:55 How can we offer better support for human services workers and other helping professions?
23:05 What have you had to implement to protect yourself and your family?
25:00 How can we avoid burnout and set boundaries working from home?
29:10 How do you keep your service provider accountable?
32:10 Advocacy roles in companies and corporations.
34:25 How can someone get involved and raise their voice in community spaces?