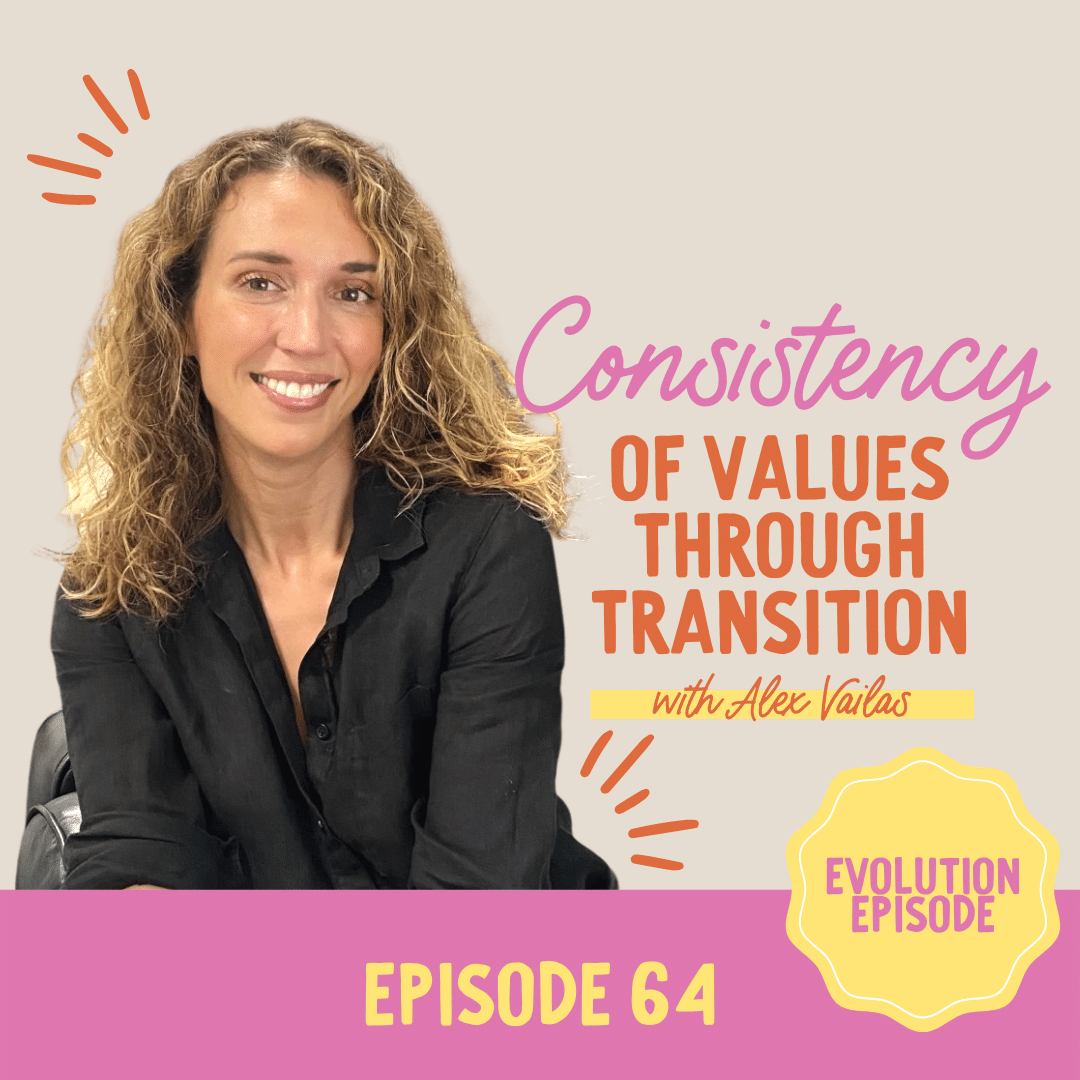 Episode 64- Alex Vailas
IN THIS MEETING, WE CHAT ABOUT:
Personal and professional transformation through different seasons of life.

Finding alignment through consistent values.

Vision versus expectation: how to let go of expectation while holding onto a clear vision.

Stepping into the bigger space or role we deserve to be in.
THIS SHOW IS AN ELLY AND NORA CREATIVE PROJECT
The seasons change and so do we! That's why we're starting our evolution episodes, where we revisit past guests to see how they've grown and where they are now. Today, Alex Vailas returns as the Senior VP of Brand Marketing for DYPER, a conscious, plant-based home goods company! Alex was a guest on the podcast over 5 years ago, and now we have the opportunity to see how her personal and professional lives have transformed. What has changed and what has stayed consistent? She'll share her journey of how she learned to step into bigger spaces, find a clear vision, fit into her aligned role through her consistent values, and even more. Join us as we reflect on the past, enjoy the present, and contemplate the future all in one episode!
02:10 Welcome back Alex, a guest from episode 4 all the way back in 2017, for our first evolution episode!
06:05 What has been your relationship with social media and how did you step away from it?
11:20 What was the pivotal moment for you?
15:30 Taking the step into a bigger space.
18:05 How did you overcome your fear of worthiness?
21:40 What visions have you discovered for yourself?
26:15 The privilege of dreaming versus reality.
29:10 How did you hold onto your vision while letting go of expectations?
32:10 What are the things you brought with you into who you are now?
35:30 How did your values of transparency and integrity help you find the role you were meant for?
39:50 What characteristic is important to have?
41:40 What would you say to someone trying to align their values with their next opportunity?
45:45 Where are you heading next in life?