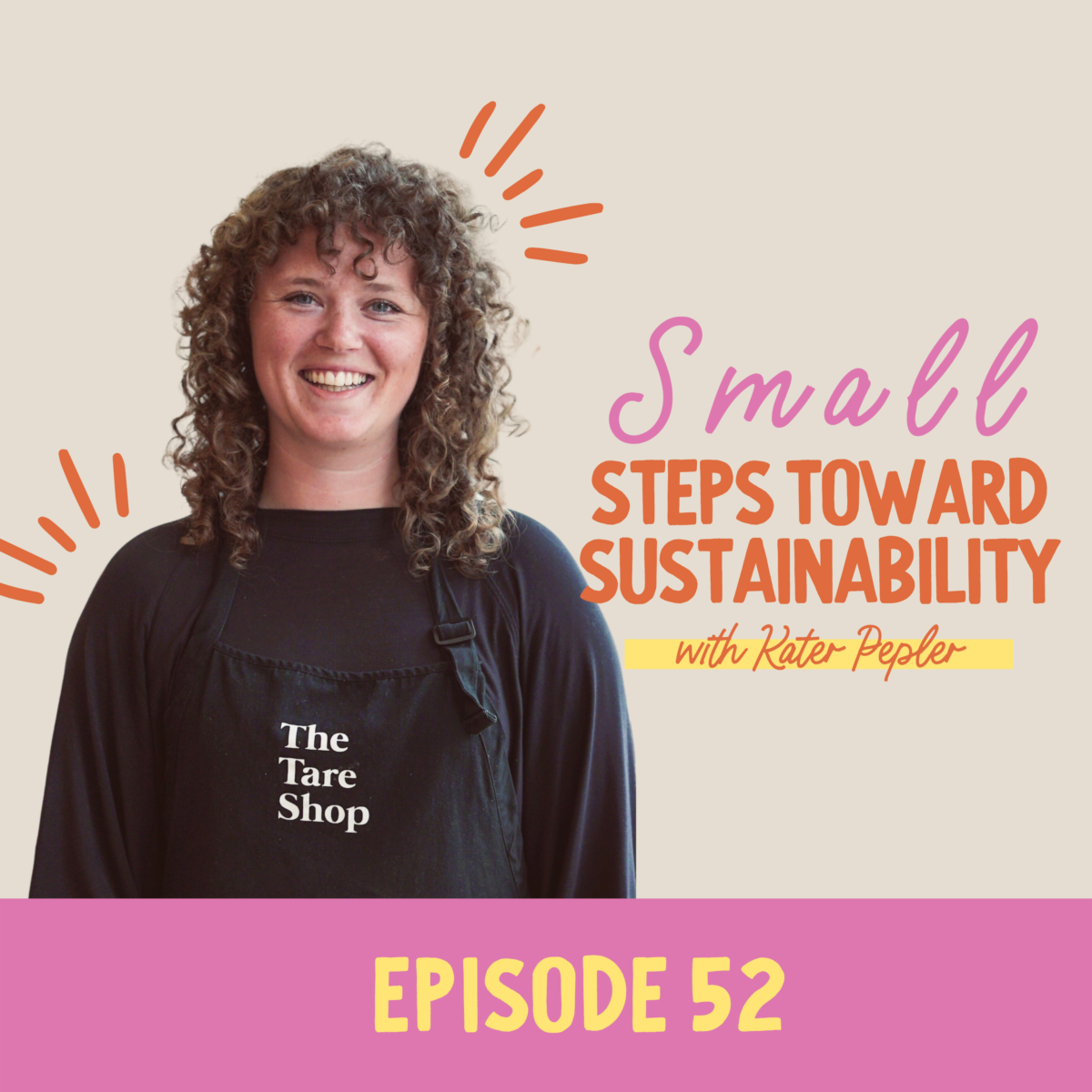 Episode 52- Kate Pepler
IN THIS MEETING, WE CHAT ABOUT:
The actions we can make as individuals to create a change.

Leading by example, not shame.

Keeping companies accountable as consumers.

Tips for shopping sustainably and responsibly.
THIS SHOW IS AN ELLY AND NORA CREATIVE PROJECT
What is the true power of the consumer? Hint: It might be more powerful than you think! Today, we have guest Kate Pepler, the founder, owner, and CEO of The Tare Shop, a package-free grocery brand! Kate Pepler graduated from Dalhousie University with a BA in Sustainability, Environmental Science and a minor in Marine Biology. For a year after completing her degree, she was feeling overwhelmed with the doom and gloom narrative of our Earth's health. This helped her "Eureka!" moment of creating The Tare Shop – which combines all of her passions – oceans, reducing plastic pollution, environmental education, and fostering community – into one community-based business.
Kate is here to share her passion for sustainability and taking action. We'll discuss what we can do as conscientious consumers to create change as individuals and keep businesses accountable. We'll explore the truth behind recycling, leading by example, what greenwashing is and how to look out for it, and more. Tune in and find out how you can start making a real difference today!
01:20 Give a warm welcome to the founder and CEO of The Tare Shop, Kate Pepler!
04:55 What is The Tare Shop?
06:50 How do you push through overwhelming news in order to make a change?
11:05 How can we pressure businesses to create change?
12:15 Leading by example.
14:10 Can small individual actions create significant change in the world?
18:20 Why is it so important to communicate our values as consumers?
20:05 What is the B Corp? How do they hold companies accountable?
24:35 What is "greenwashing"?
27:25 What is the actual percentage of recycling?
30:45 Shopping sustainably at The Tare Shop.
33:45 How can people start shopping sustainably in their areas?