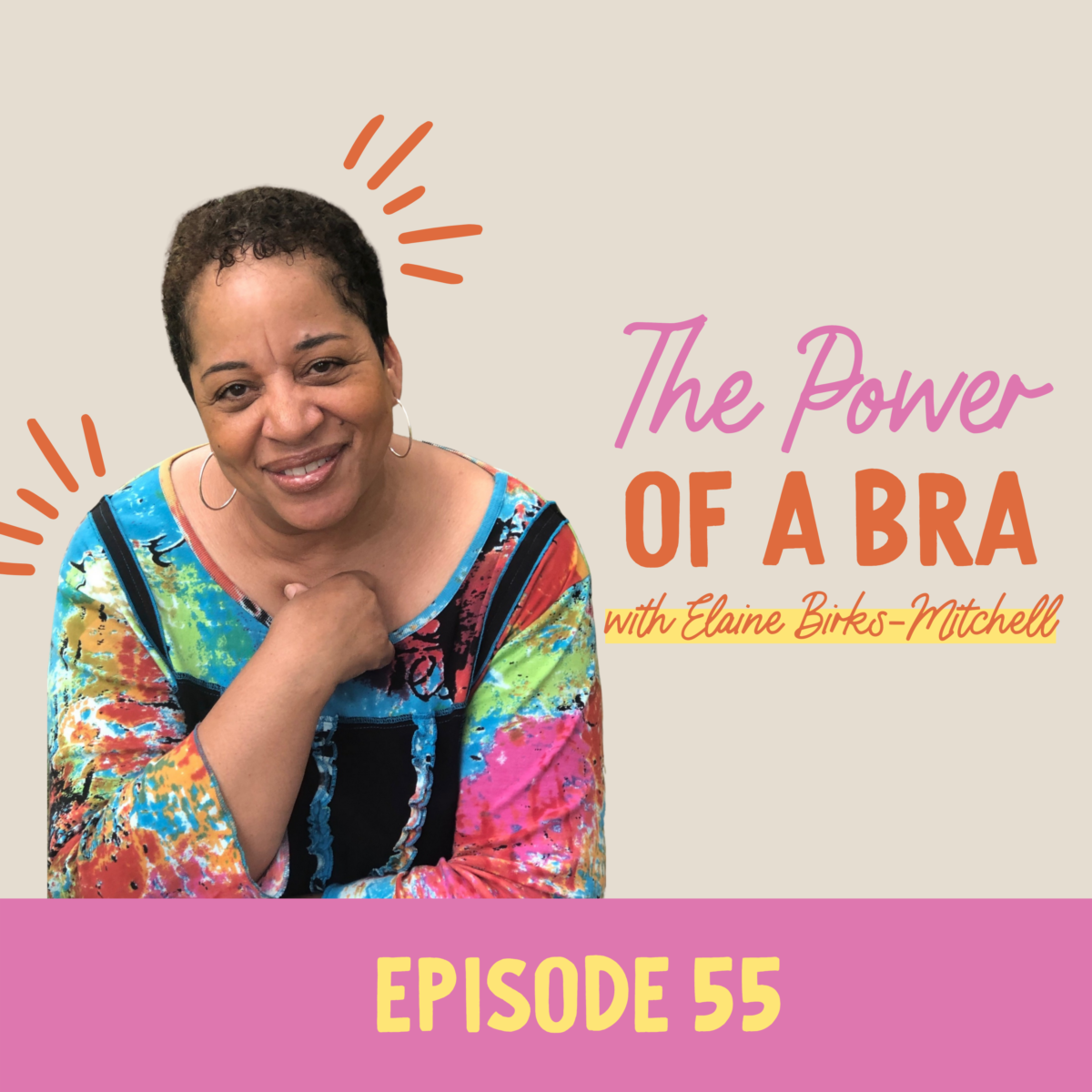 Episode 55- Elaine Birks-Mitchell
IN THIS MEETING, WE CHAT ABOUT:
The function, importance, and power of the bra.

The impact women can make as consumers.

How to create a business model that gives back.

What we can do to get involved.
THIS SHOW IS AN ELLY AND NORA CREATIVE PROJECT
Are you taking your bra for granted? Our guest today is Elaine Birks-Mitchell, the CEO and founder of The Bra Recycler, a social enterprise that is built around the value of giving back! They're a social enterprise dedicated to recycling and reusing preloved bras and other lingerie. After spending over 25 years in the corporate world, Elaine felt her true calling was to make a living through giving. At first, she wasn't sure exactly how she was going to do that, but she knew she wanted to support women and girls in need while also helping to preserve our planet for future generations. That's why she came up with the idea of providing preloved lingerie to women and girls in need, predominantly those living in poverty, to support them on their journey back to self-sufficiency. This meant that she could also prevent underwear that's in good, wearable condition from ending up in landfills or being burned. Since 2008, The Bra Recyclers has been giving people who are concerned about the future of the planet and the people who live on it the opportunity to take action and make change happen.
This episode, Elaine will be sharing her passion of supporting women in more ways than one. We'll explore the business side of things, such as the differences between social enterprises and nonprofits, the power women hold as consumers, as well as a look into how the textile recycling industry works. Then, we dive into the incredible stories of real women and girls to see the function, importance, and difference the right bra can make. Listen in and find out what makes bras a girl's best friend!
01:30 Meet the amazing CEO and founder of The Bra Recycler, Elaine!
02:20 What inspired you to make The Bra Recycler?
07:05 Do you have to be nonprofit to make an impact?
09:15 Creating a business model that gives back.
12:25 How have you been giving businesses opportunities to define their values?
14:35 How do you make it easy for people to be more environmentally friendly?
16:30 Keeping companies accountable
19:10 What is the power women hold as consumers?
20:45 Why are bras so important to women?
23:15 What is the difference a bra can make?
28:40 Seeing bras from outside of the male gaze.
31:15 What has been your journey with textile recycling?
34:15 What is coming up next for you?
36:00 How can we all get involved?