.
If you have been following along for the last few months, then you know that I have been working on a chess set for my husband. This Brithday-turned-Christmas-present was almost a Valentines gift, but with just 4 waking hours to go, I got everything knit up in time for Christmas. Truly, a Christmas miracle!
Not much of a chess player myself, I let my mom play the first round with my husband.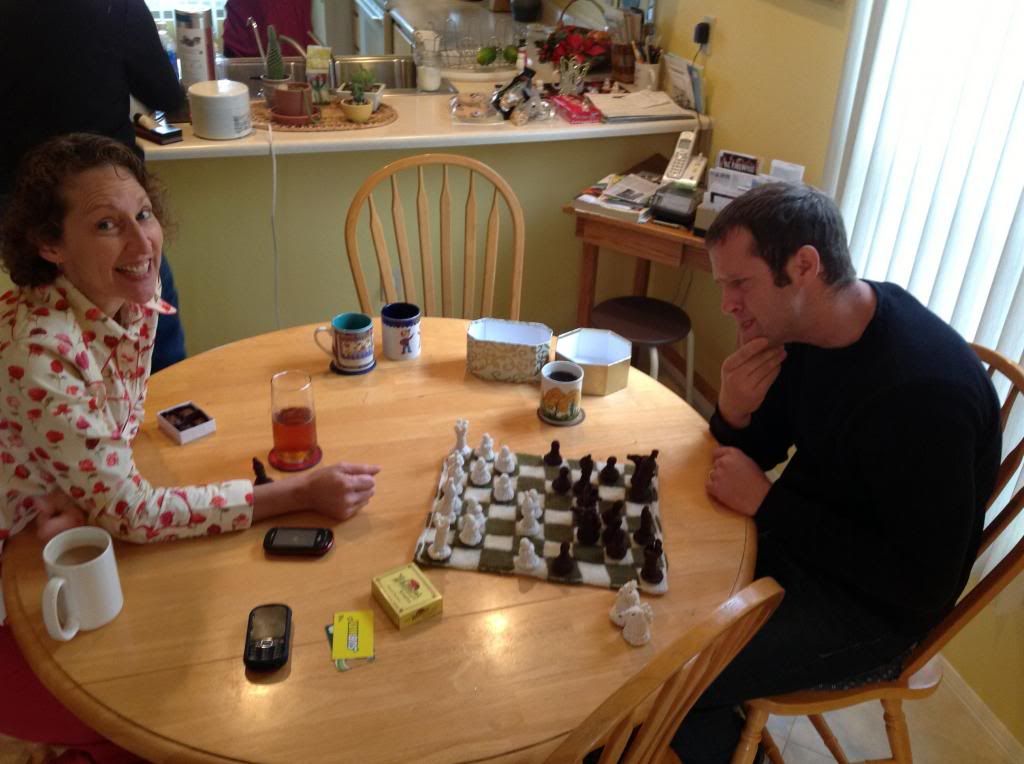 Appropriately, he won!
The whole set took over 40hrs to knit! So, no, I will not being taking orders for them
Orders for Ewoks, however, I am taking. Stay turned for my free hand Ewok!