.
I'm so glad that Dawn is here to share more knitting adventures! It's a craft that I never could really get into and it's probably better since I've already collected enough hobbies.
Sometimes when I'm glancing over the yarn at the thrift store, I come across little plastic baggies of half-finished knitting projects. Usually, the yarn is reminiscent of the 80's. Occasionally the extra yarn, buttons, etc. to finish the project are carefully enclosed. Always, I buy them. Never, do I finish any of them. Well, never, until now.
I made a New Year's resolution to finish all unfinished knitting projects in my life. I made the resolution so that my own knitting projects would never end up sadly half-finished at Goodwill and also so that I could let a couple I had picked up, finally, rest in peace.
So far, I have finished: two little baby sweaters (just in time for a cousin's baby shower), a rug made from  pot holder loops (more on that later) and a baby rattle. Yet to go: a sweater started for myself in 2006, two diaper covers and a pair of slippers (about which I make no promises).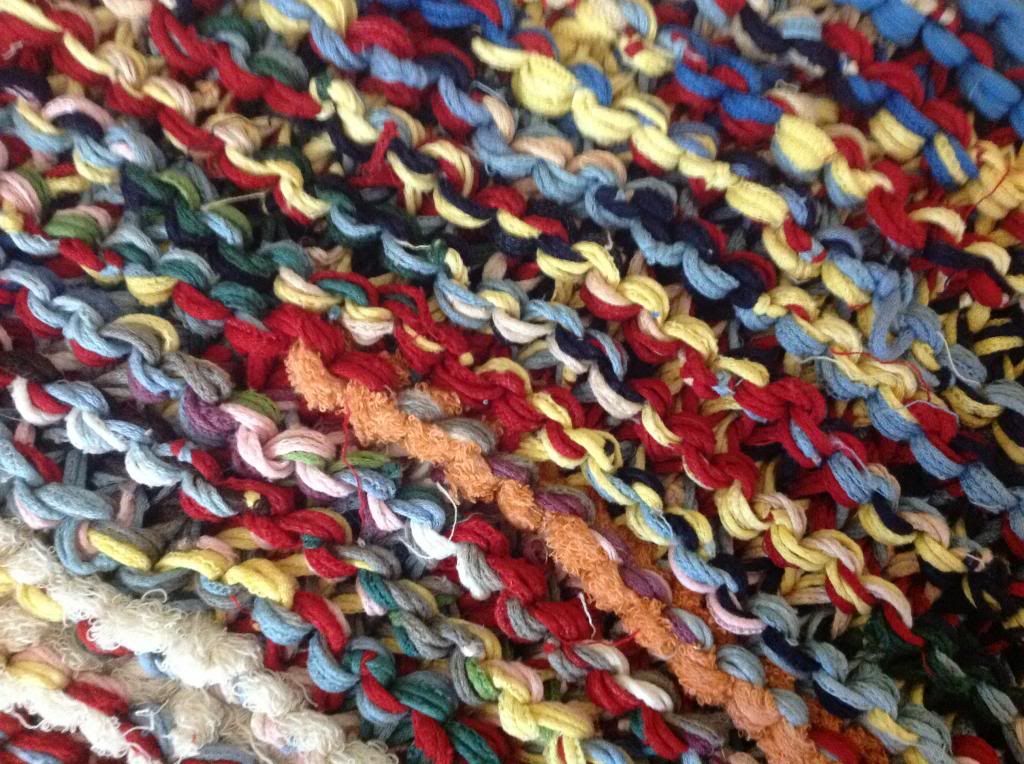 The loops for this rug were all strung together and made into a ball by a homemaker in Juneau, WI in 1949. I know this because one of the balls was wound around this invitation: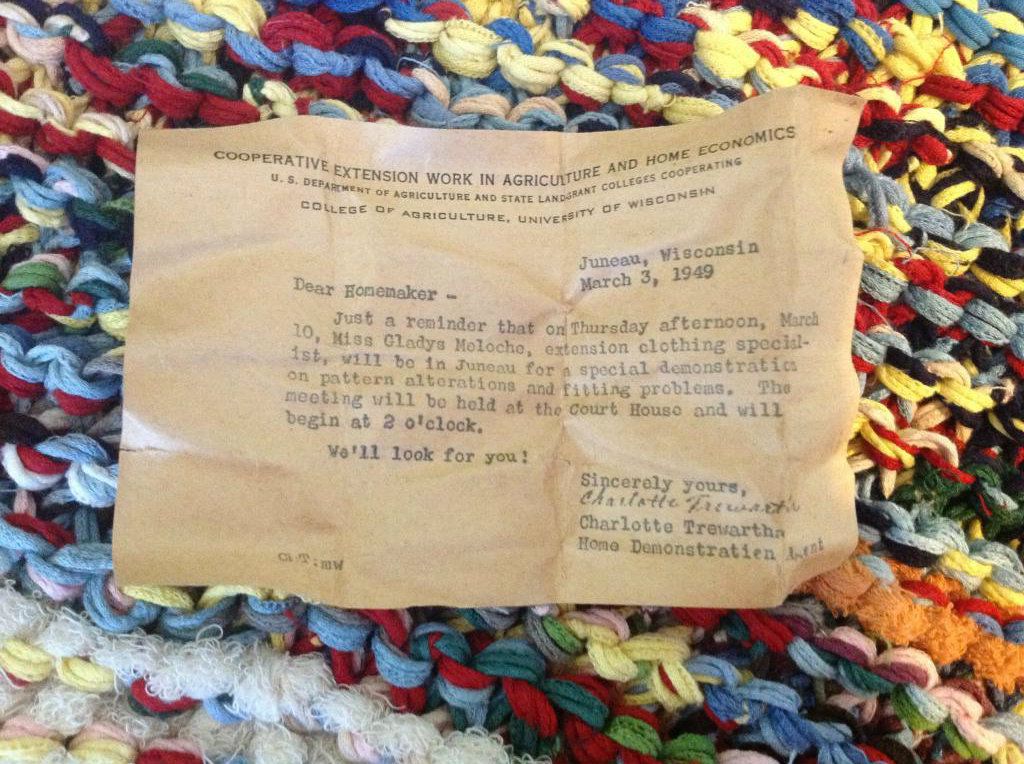 These little sweaters were packaged together with buttons, finishing yarn and all in the craft aisle at a Goodwill:
Finally, the sweet little bunny rattle I began myself, nearly two years ago, all ready for a late January baby shower: