I'd like to introduce my dear friend Wendi Michelle! There aren't enough words to describe my sincere admiration of Wendi. Her story is simply extraordinary and her heart, oh man, her heart. She will leave you feeling on top of the world and inspired to make healthy choices rather than overwhelmed, discouraged, and defeated like so many other health professionals. She is the real deal friends. I have had the extreme pleasure of revamping Wendi's entire brand. She is preparing to embark on some pretty incredible career opportunities and her website and entire brand was disjointed and in no way a great representation of her. We needed to change that because if anyone deserves to be well represented, it's this girl.
First things first. We started by doing some initial research into what Wendi envisioned. She wanted simple with a nod to retro. She described it as uncomplicated and reminiscent of how food used to be back when it was whole and simple.  We also wanted a way to combine what she does in the kitchen with her expert knowledge as a fitness trainer. The plan was to really take all she does for her clients and make a cohesive space for them to encounter her. I also wanted all the elements to feel modern with a focus on good design putting her services at the center, removing the focus from her. This is a challenge when she is the product, but I knew that putting Wendi on the home page in a sports bra showing off her muscles was the farthest thing from authentic. We needed a space that communicated professionalism and trust, but still made her approachable. I really think I succeeded in all our hopes. I was happy to create an entire brand that Wendi truly loves. Here are some of the things I did for Wendi.
Logo and Branding:
We started with a logo. Duh. I loved the way that the W and the M in her name were mirror images of one another. When I put them together, I was able to create this image that was reminiscent of  retro signs that were common in the 60's. It was exactly the feel we were aiming for without being overstated.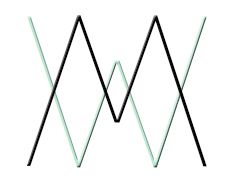 I created two versions of this logo. One with just the logo image and one that incorporated a tagline so there we could directly communicate what Wendi is all about right there in her brand. We don't have time to mess around people.

Photography:
Wendi was in desperate need of some quality images! She has a brand new book (which you can totally go buy HERE), and yet she hasn't had access to any photos of her incredible recipes. We picked a few recipes, prepared them, photographed them, and then we got to eat them! This was the first time I'd ever tackled food photography and I loved it so much!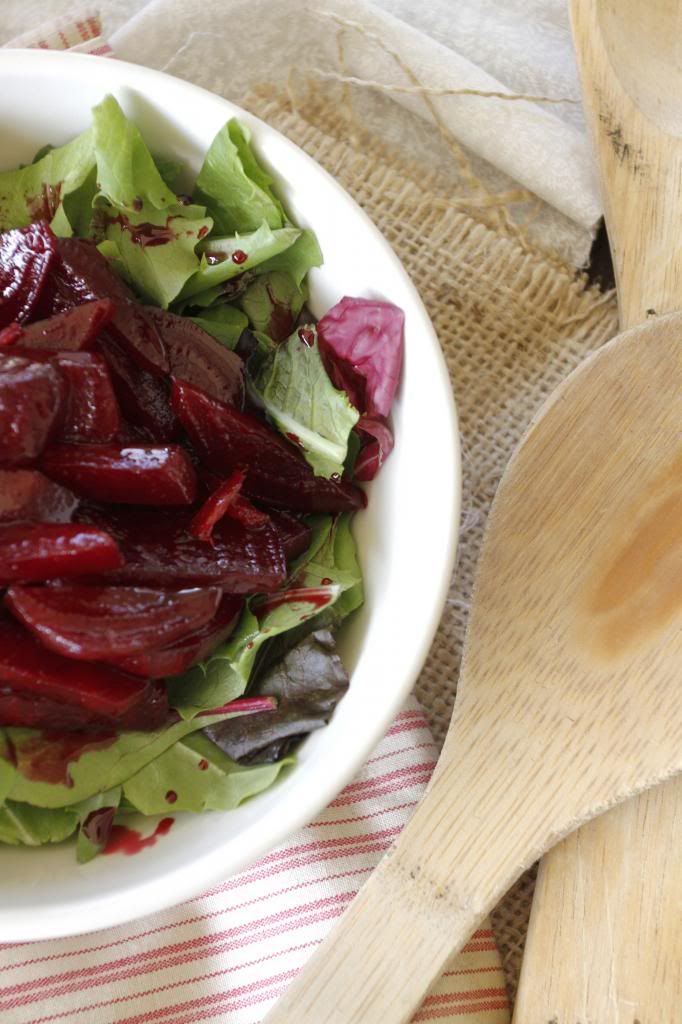 Website:
Wendi was in need of a great website more than anything else. I was so thrilled to be able to put this together for her. It's so nice to see all the elements come together in one space. We're both so happy with how it turned out and it's a perfect representation of her and her brand. The website is live! Go check it out! wendimichelle.com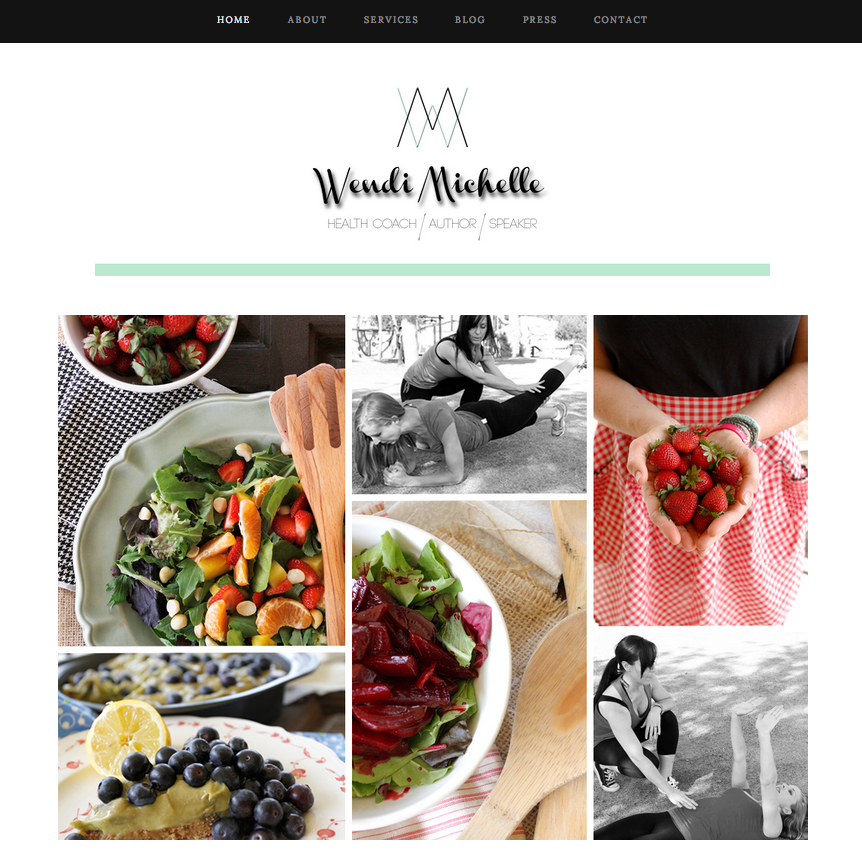 Business Cards:
What brand project is complete without matching business cards?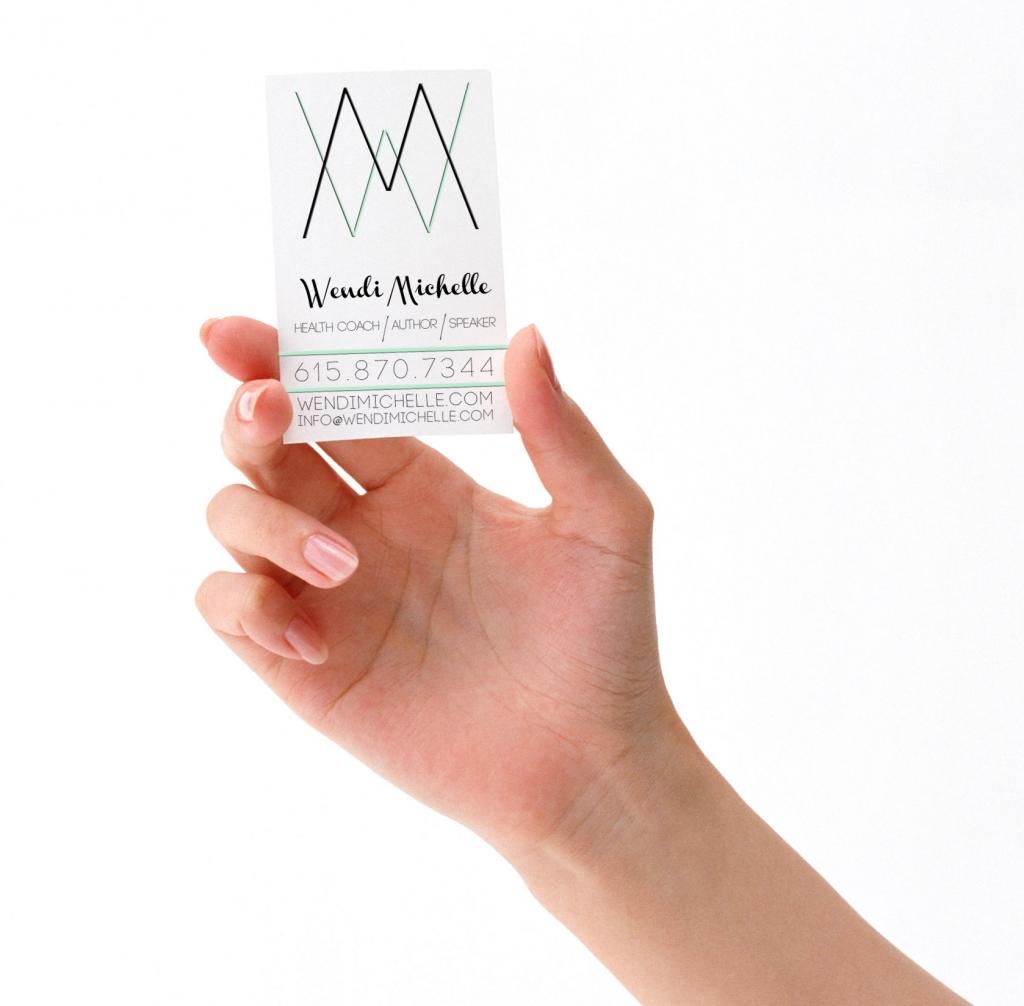 We have several more projects in the works. (I told you she is embarking on so many amazing things!) I can't wait to share more projects with you as I complete them. In addition to design services, I'll be helping Wendi with publicity, marketing, and consultation on an ongoing basis.
If you're interested in my freelance services, check out my portfolio page and shoot me an email. I'd love to chat about your project!