I don't know about you, but around my house, its a constant hunt for "a place to put it." Most of my favorite storage places I found at thrift stores.
Ball jars with screw on lids are perfect for popcorn, rice, peppers and other small foods: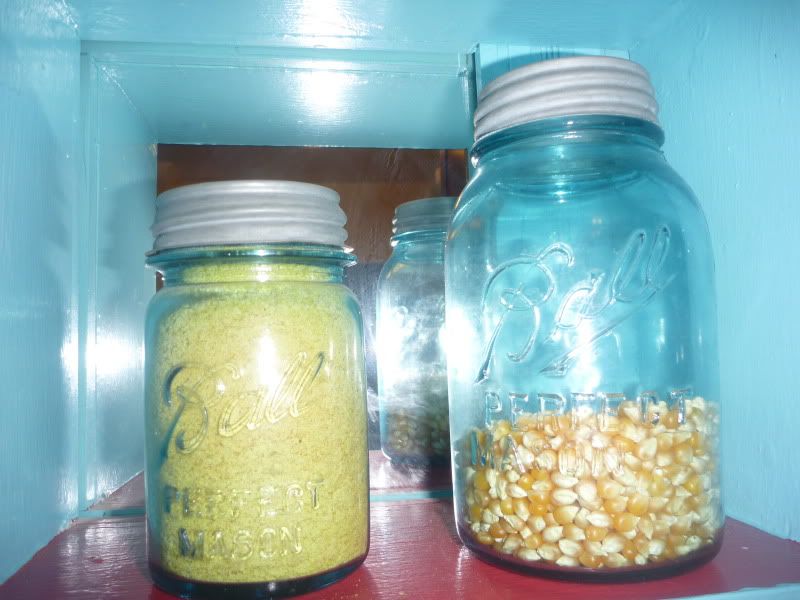 I found this mushroom cookie jar at Goodwill while I was in graduate school and it became the perfect place for all those extra pens & pencils.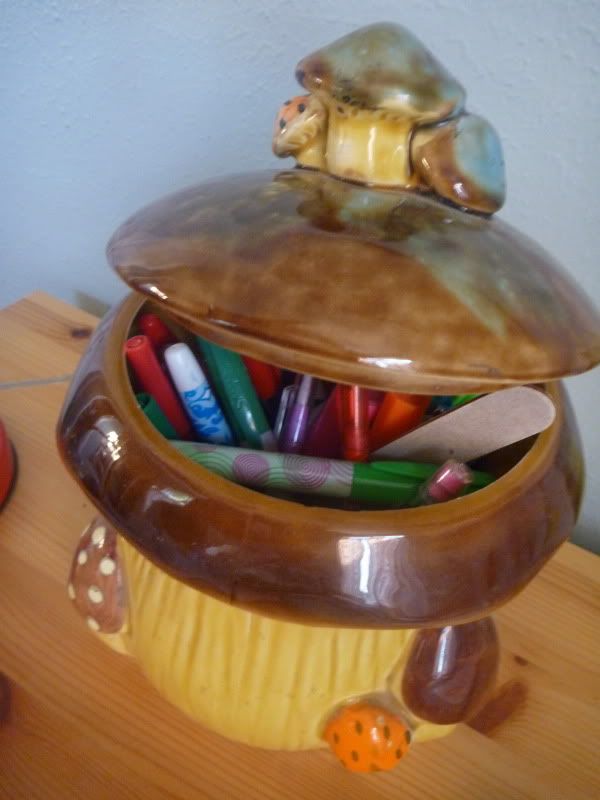 The canister on the right was my great grandmothers, in the middle was a house warming gift from my mom and the basket I found at Bookmans. They hold thread, knitting needles and yarn respectively.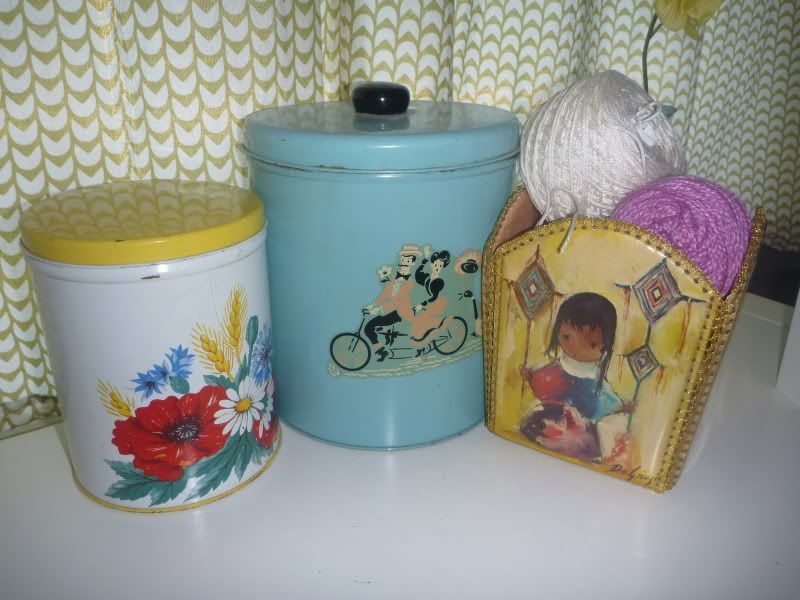 If you're willing to think outside the box, all the little things that pile up and clutter a house store so neatly and cutely in these vintage containers!