When hanging a gallery wall, I know there are all kinds of helpful guides out there such as taping craft paper cut outs to the wall, but I usually just wing it. I've been collecting the perfect combination of prints and photos for a gallery wall in our new house, but once I went to put them together, I noticed an issue. I've never done one above the TV before, so I didn't know how to make sure my arrangement looked how I wanted before I put a ton of holes in the wall. I also wanted to make sure all the frame colors were spread out and balanced. I guess I really just wanted to see what it would look like before I made a commitment. Then, the light bulb went off. I decided to use Photoshop to create my perfect gallery wall. You really only need a beginner level knowledge of Photoshop to do this. Here's how I did it:
1. Gather all the items that you want in your gallery wall. Hang them on the wall one by one and take a picture of from far enough back so you can see the whole wall. You can also stand them up like I did so you can get several of them in one photo. Just try and get them as close to the wall as you can so your scale is right. Make sure you take all your pictures from the same place and with the same zoom.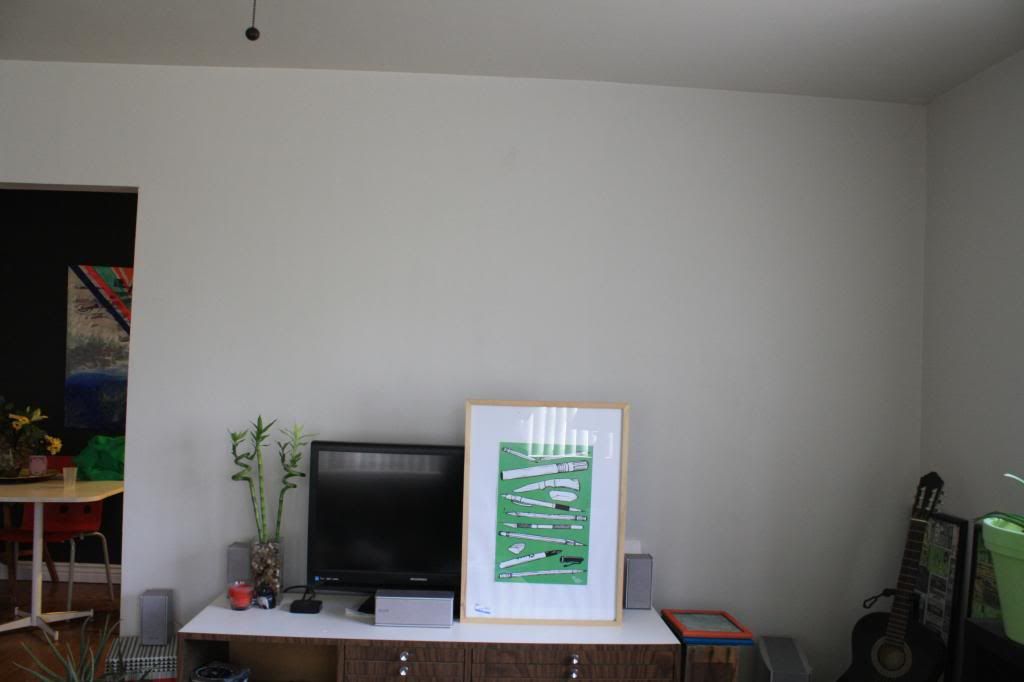 2. Take a photo of the wall without anything on it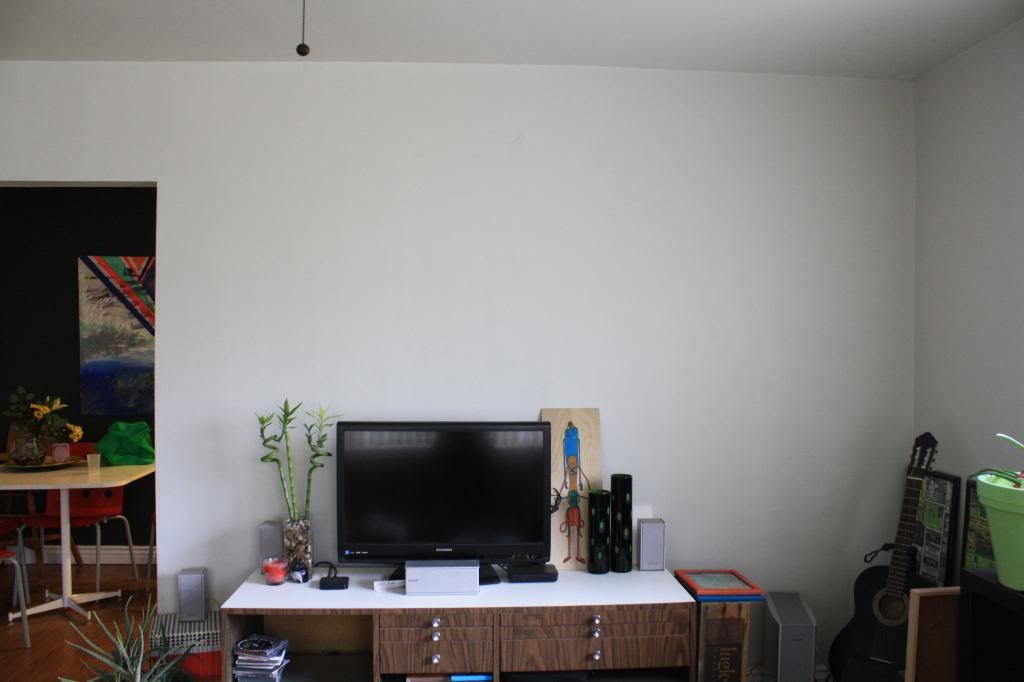 3. Open all the photos in Photoshop.
4. Move the first frame photo to a new window
5. Use your Rectangular Marque Tool to select the frame
6. Use your Move Tool to drag those selected pixels over to the blank wall photo
7. Repeat step 6 with all of your frame pieces until you have each frame in a separate layer
8. Use your Move Tool to arrange all of the layers on the wall until you find an arrangement that you love.
9. Use your photo as a reference to hang all of your items. Here is my wall after I got everything hung up.
I'm so happy with how it turned out and I'm even happier that I knew exactly what the results would be before I finished it.