.
I love Fall, not only is it the season when the intense AZ heat finally begins to let up and we can all stop sweating all the time, but there is something about the season that marks new. I'm not sure if it goes hand in hand with the new school year and memories of leaving summer behind and heading into uncharted territory. The other great thing about this season is that it marks the beginning of a new theatre season. We've all been working so hard to get this season up and going at Phoenix Theatre and finally we were able to celebrate opening night of Spamalot.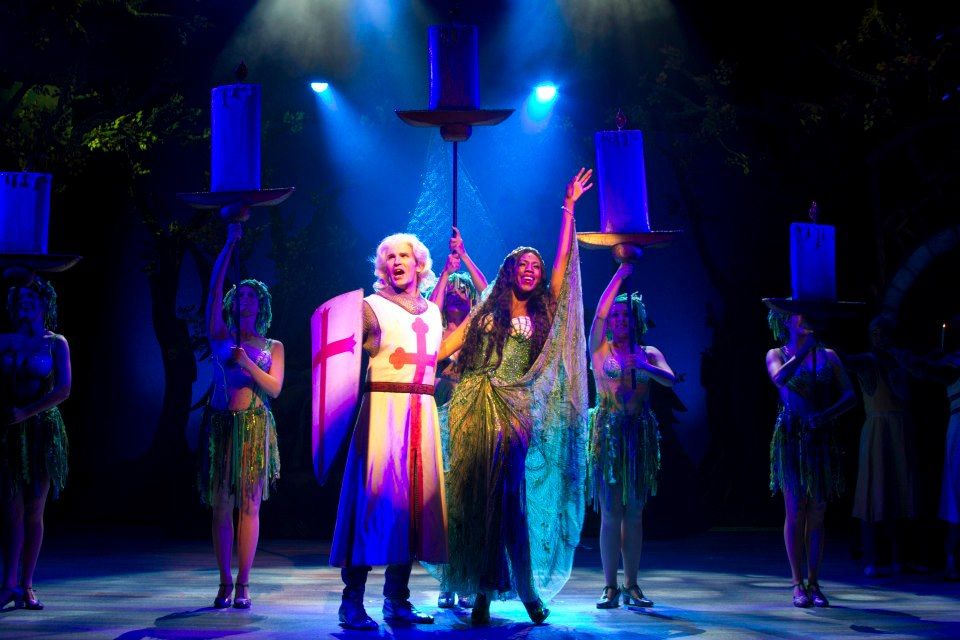 Lovingly ripped off from the classic film comedy, Monty Python & the Holy Grail, Spamalot tells the legendary tale of King Arthur and his Knights of the Round Table, featuring a bevy of beautiful show girls and hilarious dance numbers, not to mention cows, killer rabbits and French people. Written by Monty Python alum Eric Idle and a musical score by John Du Prez; Spamalot "raises sillines to an art form!"
This show is just hilarious. By opening night, I've already seen the show twice, but this is one I could see over and over again with no problem. If you're a fan of Monty Python and The Holy Grail, you'll love every second of this production. I certainly can't speak for other companies putting the show on, but our cast is outstanding and really brings all the jokes to their highest potential. Everyone seemed to have such a great time and I know this one will sell out fast once the word of mouth starts to circulate.
After the show we all headed to the opening night party. The staff, actors, and designers all  get a chance to hang out for a while and we always have the best time.
We all get a chance to be weirdos per the usual. Here, we're being ghosts.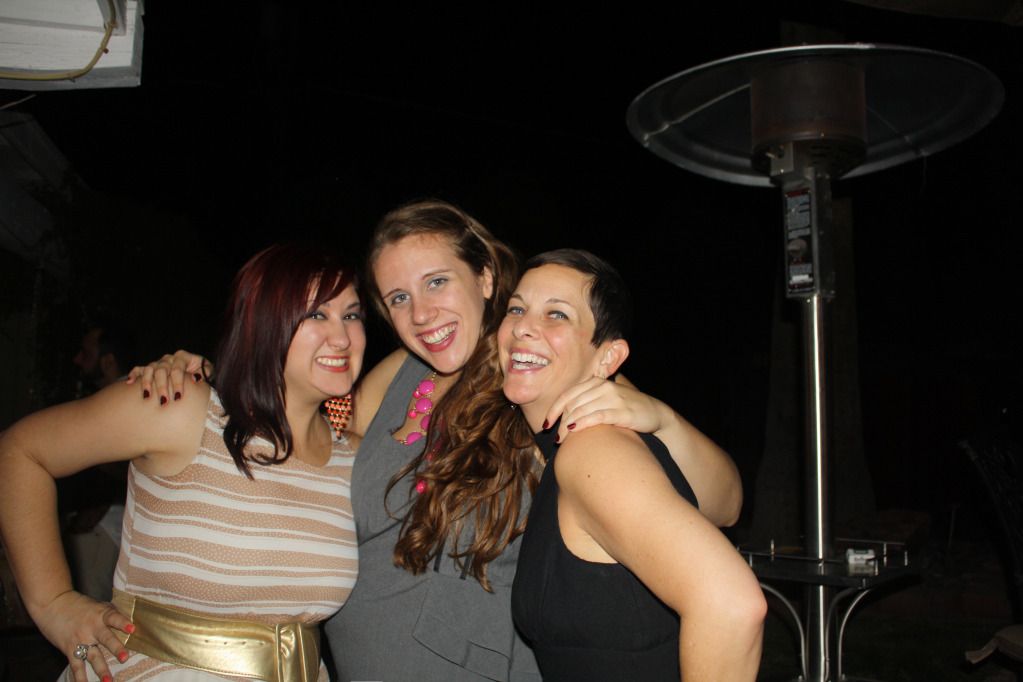 I just feel so lucky and blessed to be surrounded with such great people every day.