.
When winter hits elsewhere, Mesa becomes a hotspot for migrating birds. Especially rock doves. They are a smaller version of morning doves and really very gentle and cute. When you have chickens, however, they are a BIG nuisance! They seem to find their way into our coop, year after year, no matter what. They eat the chicken feed and spread disease. Granted, our coops to date have had some pretty 'thrifty' runs.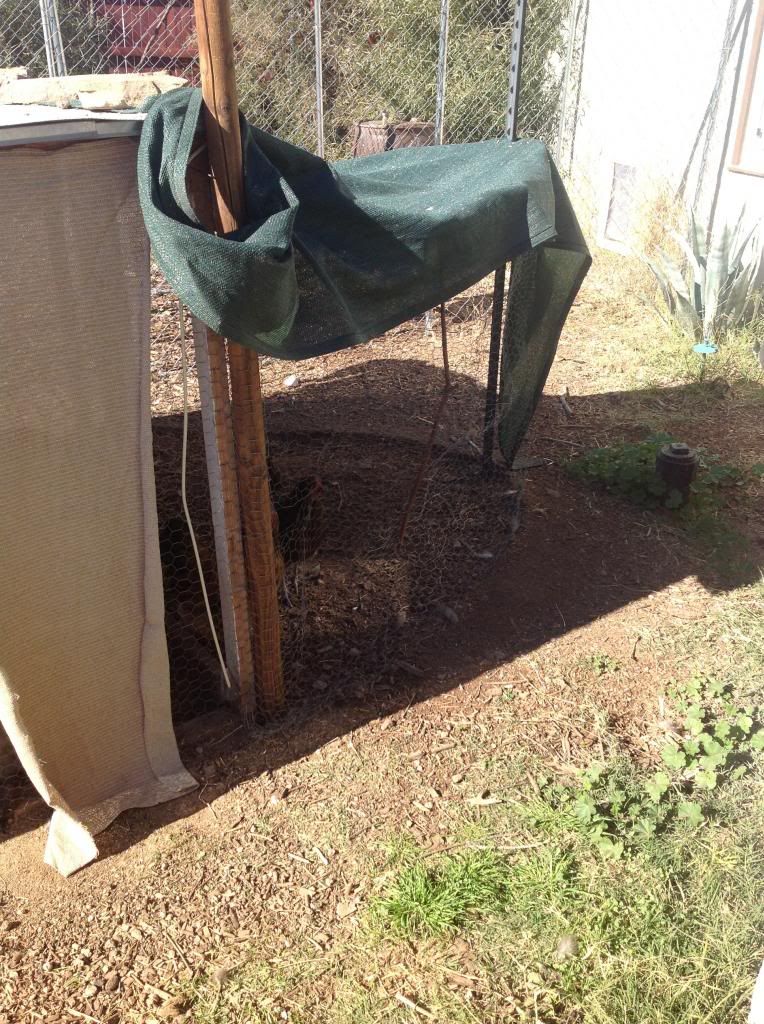 This year, my husband and father took a day out of the busy holiday schedule and to build a wonderful new run onto our chicken coop. It took about $100. All you need are: 4 metal fence poles, a big role of chicken wire, 8ft of 2×4, a staple gun and some zip ties.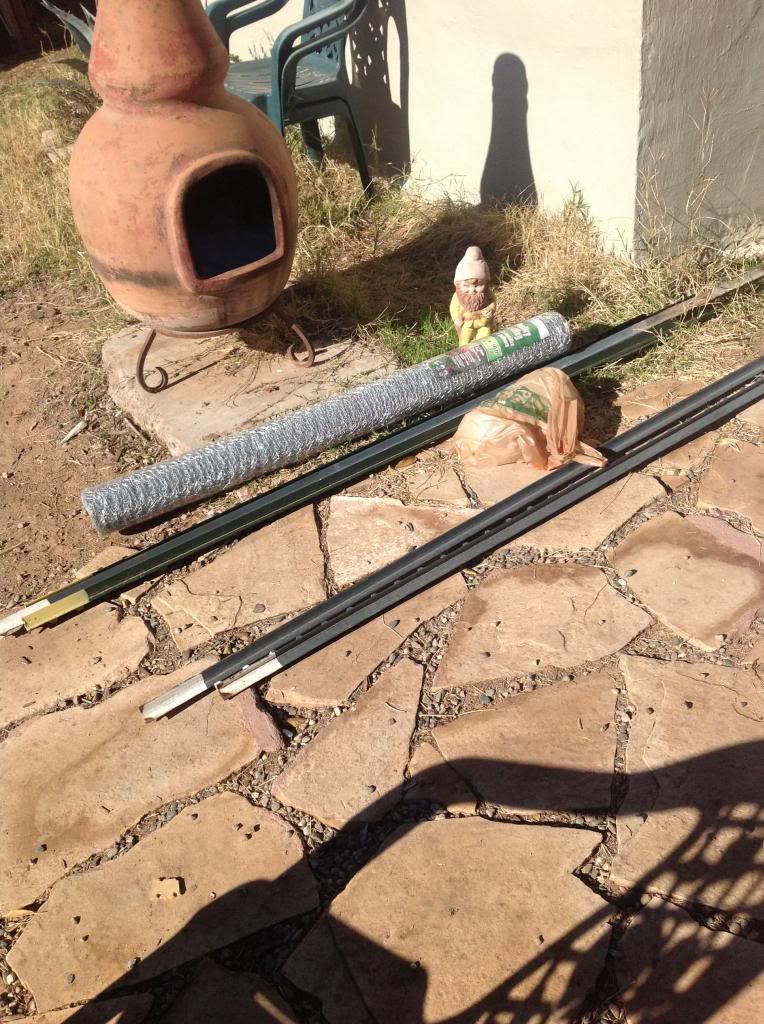 The end result was this: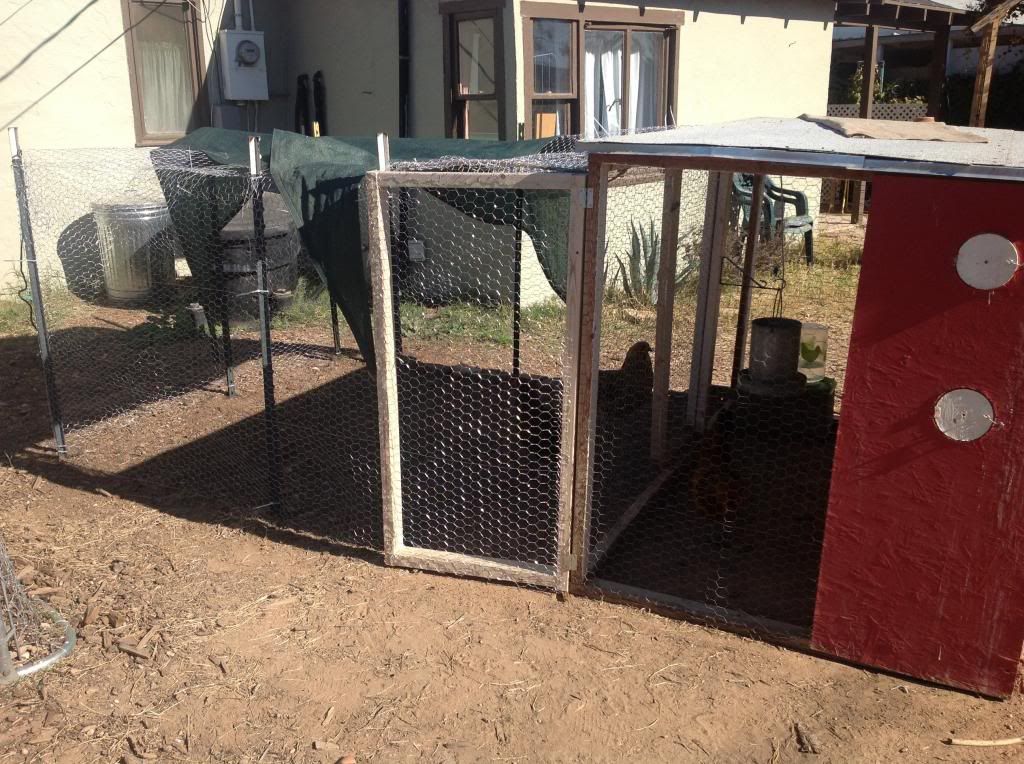 It does an excellent job of keeping out the doves and provides a lot of running room for some very happy hens!
Also, Eli found a clever way of hanging their food away from the perch with this upside down plant hanger:
Now, off to the feed barn for some hay to really make those hens snug and happy!