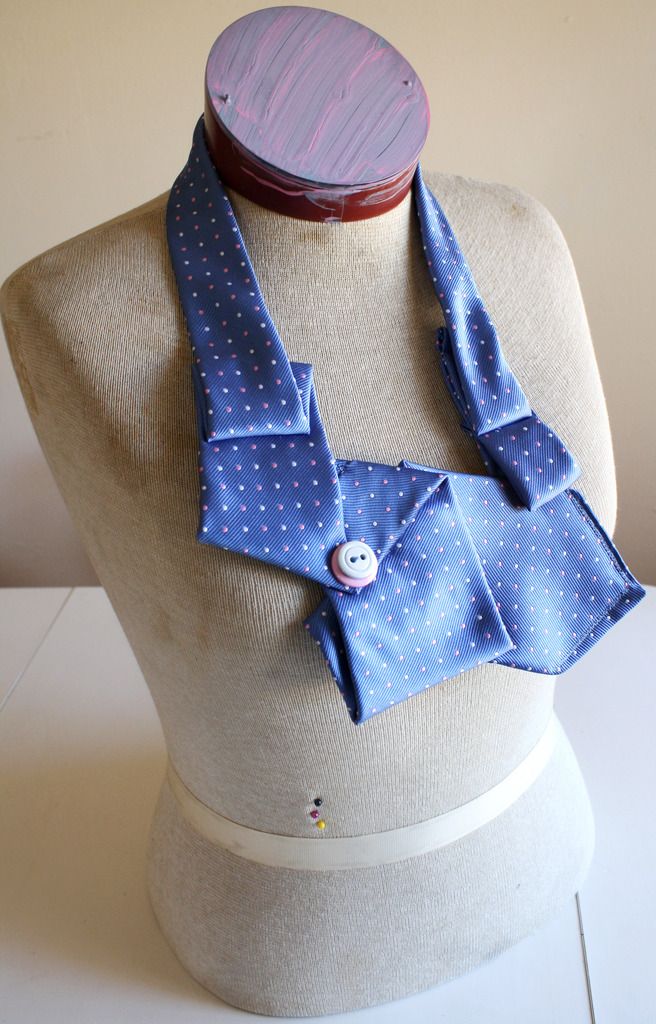 It feels like I've had a new identity crisis every year for the entire time I've been blogging here. I've always felt like this space was meant for something bigger than just the words I put here. I always felt like I need to have something I was doing on the side, something this blog could support. The blog was never enough. I swear it feels like I've done it all. I'm really trying to figure myself out and decide what I want from this space once and for all. If I'm honest, really really honest, I've seen other people blog and have a shop of handmade goods on the side. I thought 'I could do that' so I tried it. Then I saw other people blog and have a shop of vintage on the side. I thought 'I could do that' so I tried it. Truth is that while I really enjoyed making things to sell and I really enjoyed collecting vintage and finding a new home for it, those phases faded quickly. Both were things I liked a whole lot, but didn't love enough to make the sacrifices it took to keep it going. I'm not even sure what my end goal really was. Did I want to really build a business that was successful enough on the side to eventually be my full time gig? Did I want to really quit marketing and publicity to sell vintage or make repurposed necklaces? I certainly don't look upon those ventures as failures. I'm happy that I put myself out there and made an effort to do something I thought I wanted in the moment I thought I wanted it.
After stepping back and really looking at what I want, truth is that I really don't want to own a small handmade creative business. I learned exactly what it would take to make that work and it's more than I'm willing to give. At least at this point in my life, I've realized that I'd rather be a consumer of handmade goods because I deeply believe in the craftsman and I deeply believe in supporting their efforts, their sacrifice, and their skills. This might someday change of course, but for now I know how many necklaces I'd have to make in order to replace an income and it's a lot more necklaces than I can sell.
Same goes for a vintage shop. It was fun to shop and fun to mail the clothes off to a new home, but you never think about all the space it takes to store racks of extra clothes, and what it takes to dry clean, steam, measure, photograph, and list each item. It began to consume me in a way that was super unhealthy.
Then we had Harvey and all of the time that I used to devote to my side 'businesses' just fell aside. I'm trying to find the balance in working a full time job, raising a family, maintaining a household, and exploring myself creatively. I just don't think that any of it comes with making money. At least not for me. I think that's where the trouble came is that everything I was doing felt like an obligation that I had to keep up on. I placed unrealistic expectations on myself when I didn't even know what I was doing it for. I suppose I just wanted to be a part of a community of makers and creative business owners that I saw all around me; people I really liked doing amazing things. I wanted in.
Why is it that I've been so stuck on the idea that if I don't sell my work, it's not worth anything? Why is it that I haven't been able to be proud of the idea that I work outside my home in a career that I'm really proud of? Why has my heart been so discontent with just creating to create? Why isn't making something for myself enough?
I have many ideas brewing and my creativity is being called into new places, but I'm trying to think about the long term as well as what its sustainable for me. I'm also putting a ton of thought into how I can continue on creative ventures that allow me to grow in a craft, feed my innate desire to make, all while existing outside the need to do it for income. My heart is searching for a way that I can create and make, explore and learn all just because I like doing it and feel fulfilled by it. I have a few ideas that I'm vetting and I can't wait to unveil some new things to you here, but until then… what I want is to get rid of this house full of stuff that never sold in my various shops.
So… I'm having a Spring Cleaning Giveaway.
Here's how it works:
I'll list all the items that are up for grabs along with a corresponding number.
If you're interested in that item, comment on this post with that number and your email address. Please make one comment for each item you're interested in.
I'll pick a winner for each item on April 12th and notify the winners. This giveaway is only open to readers in the US. No international shipping will be provided.
I'm thrilled to be able to both clean out some space AND be able to give away some special things that have been so dear to my creative process. Thank you so much for joining me here. I'm thankful to everyone who has been along for the ride and those who are reading for the first time.
Here goes:
#1- Blue Tie Statement Necklace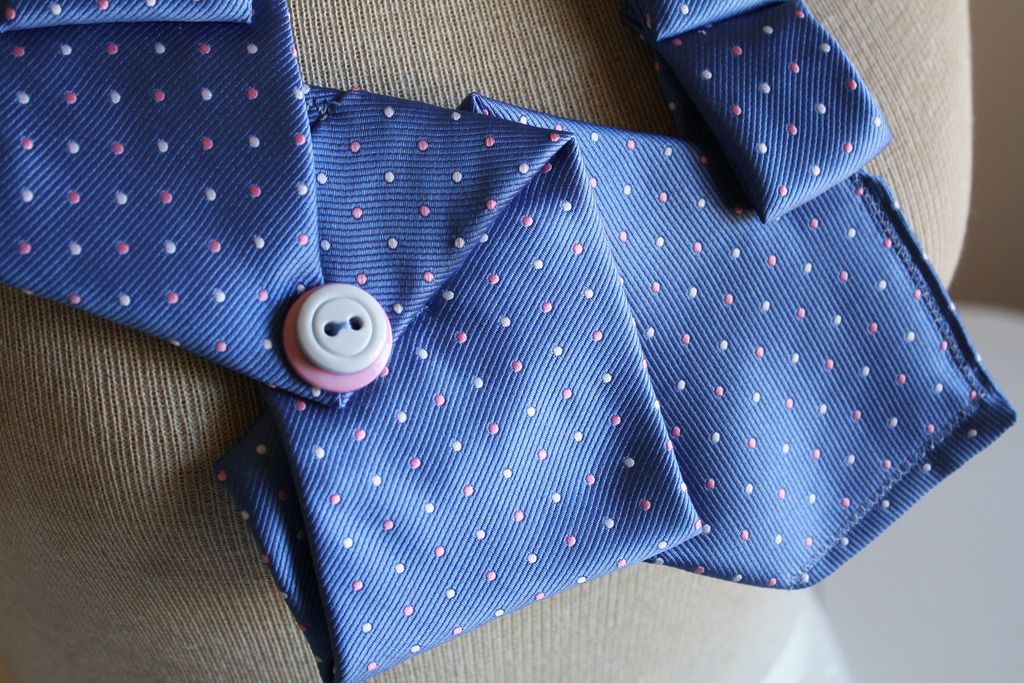 #2- Brown Tie Statement Necklace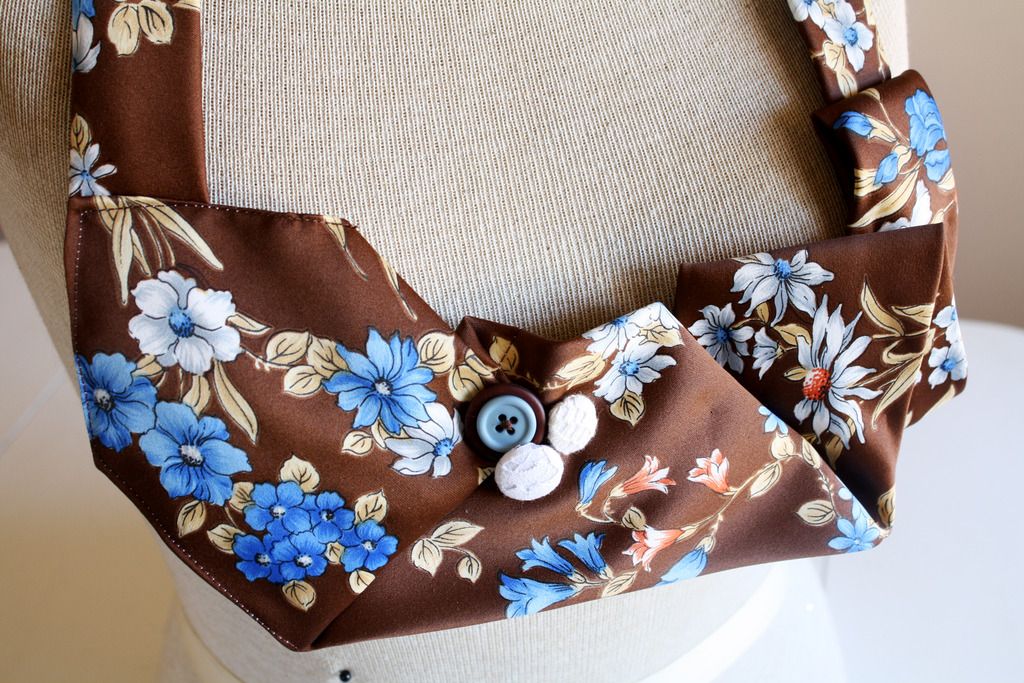 #3- Blue Hand Embroidered Necklace
#4- Grey Hand Embroidered Necklace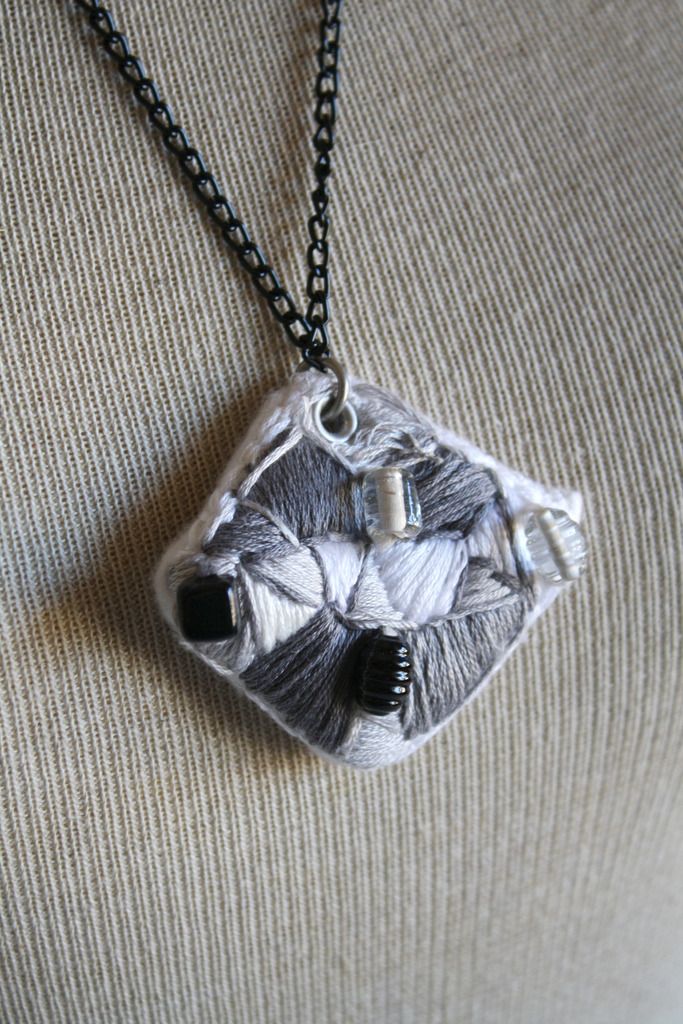 #5- Orange Hand Embroidered Necklace
#6- Red Hand Embroidered Necklace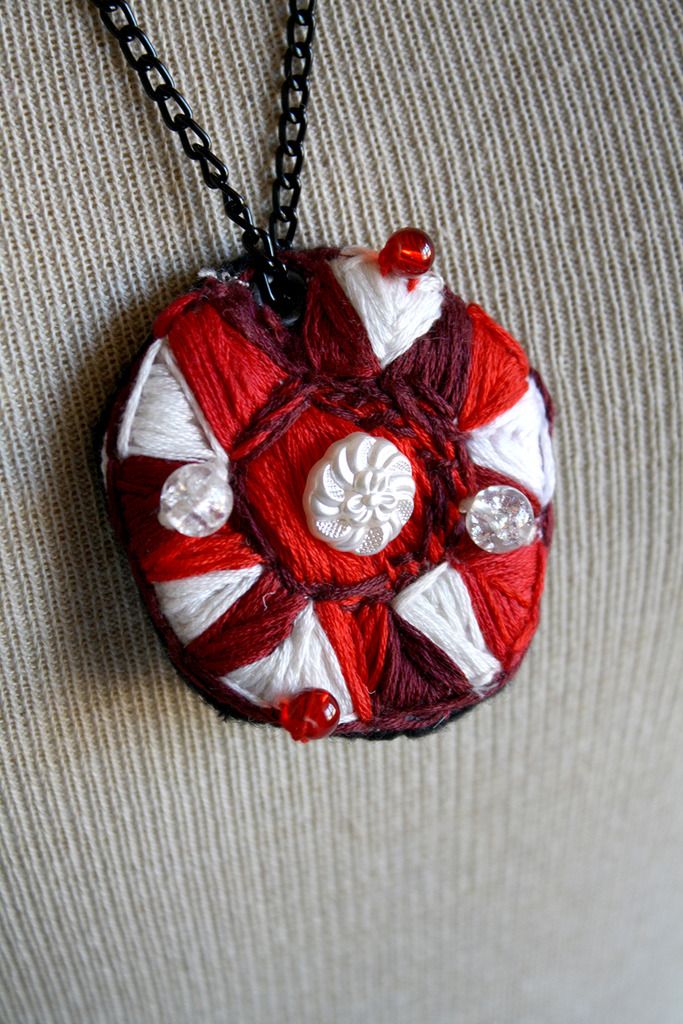 #7- Yo Necklace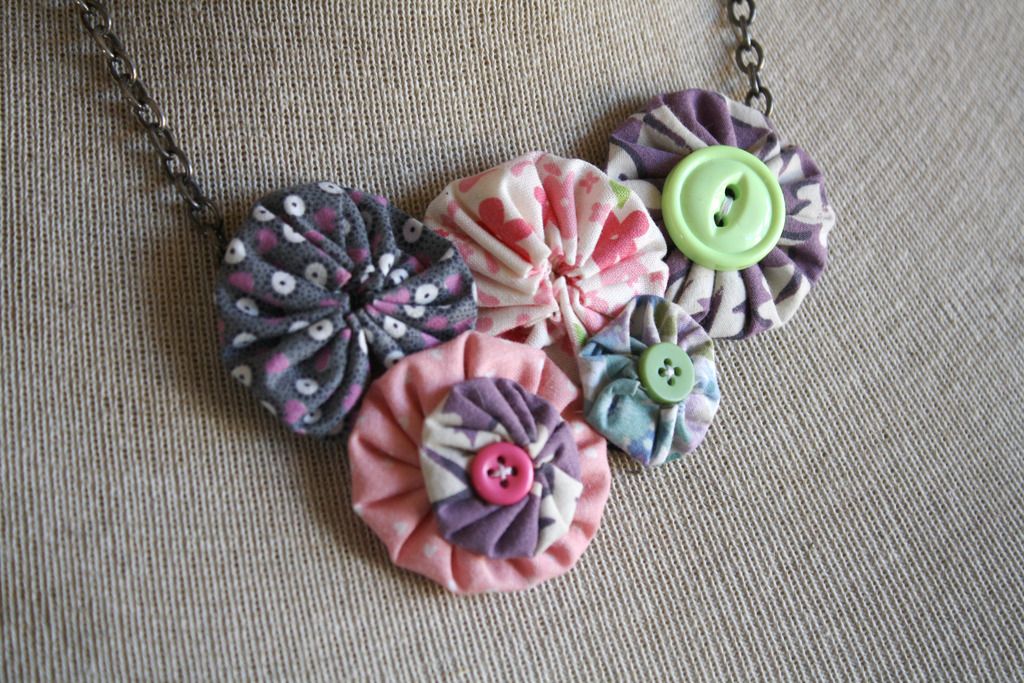 #8- Yo Yo Necklace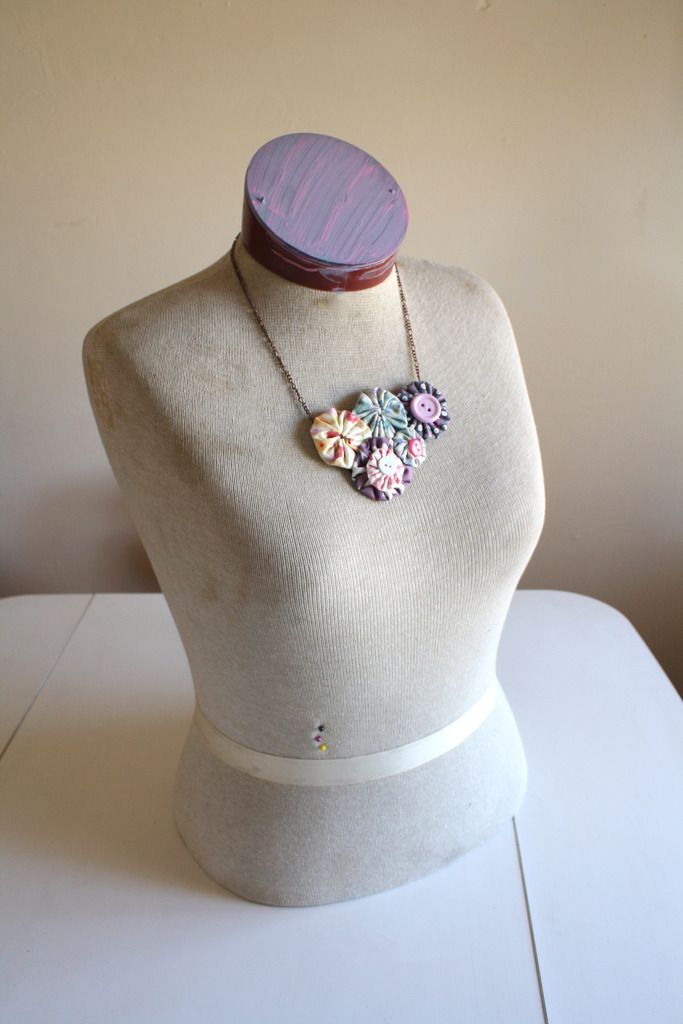 #9- Yellow Lapel Necklace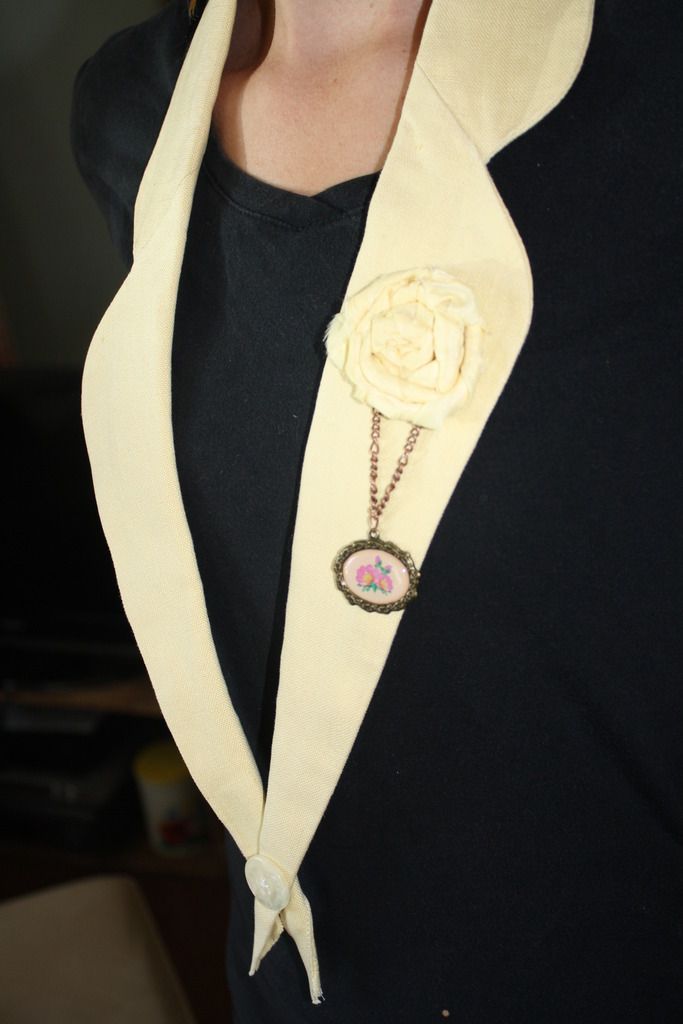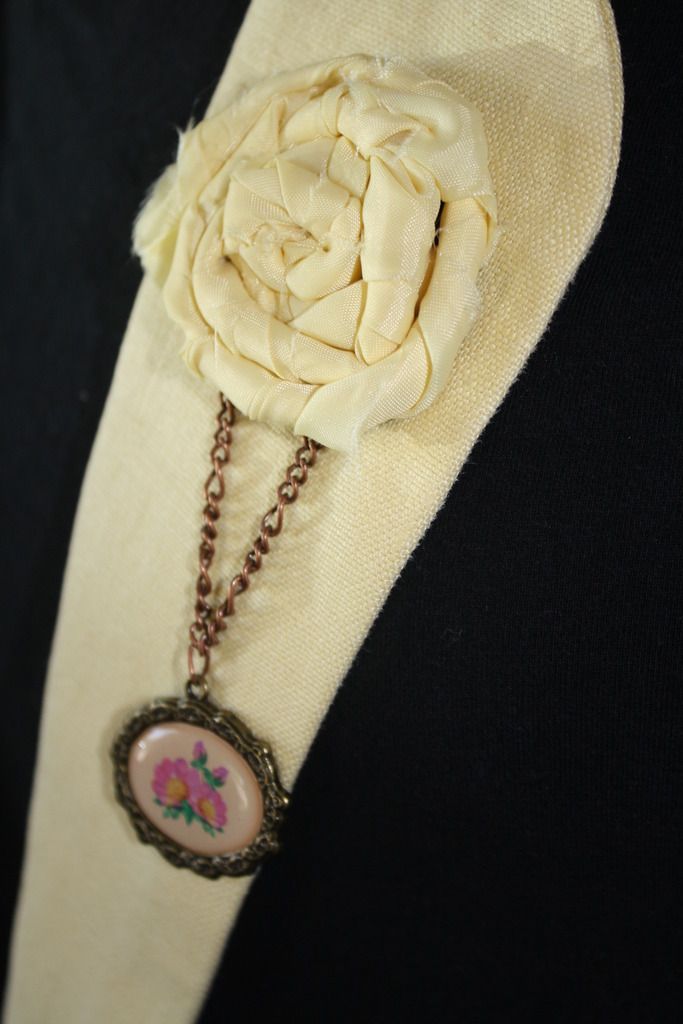 #10- Brown Lapel Necklace
#11- Blue Lapel Necklace with Embroidered Bows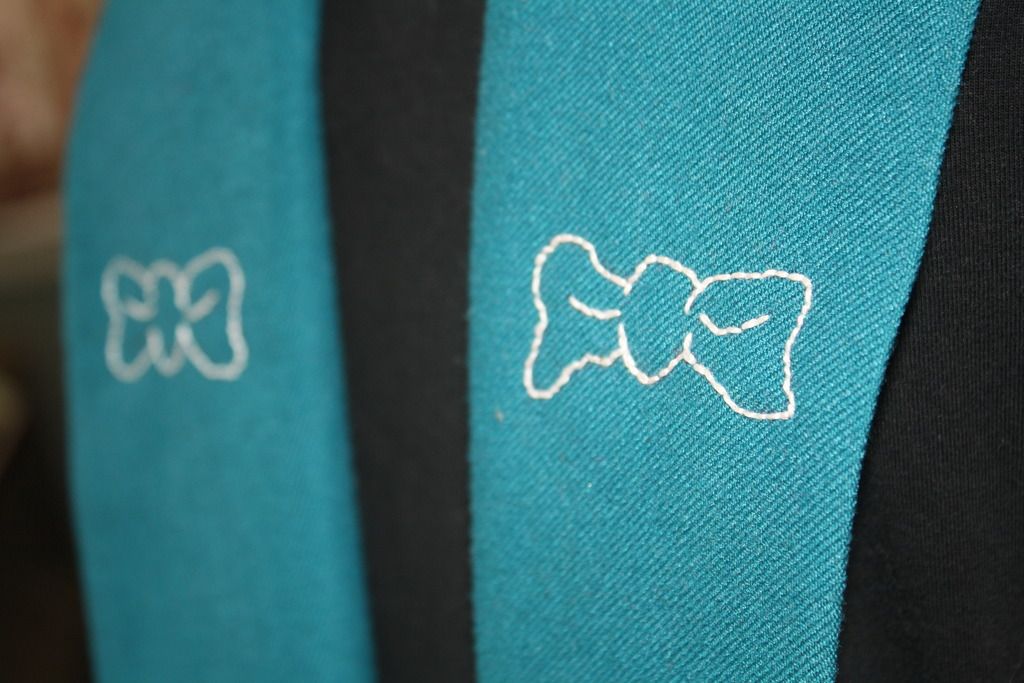 #12- Tweede Lapel Necklace
I can't wait to see these things go off to new homes!