.
Soap Box is a feature where I use this blog space as a platform for greater good by bringing  attention and recognition to organizations or people who are doing some great things in the world. You know, just sharing the love.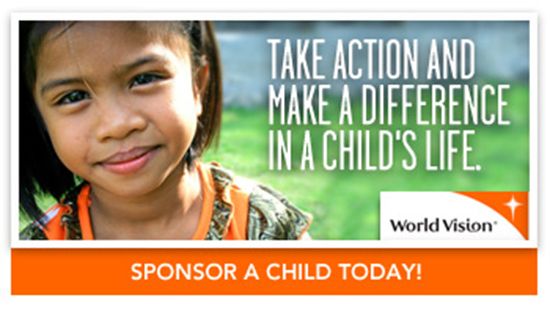 About four years ago, Sean and I went to a Starfield concert at our then church home and this organization called World Vision was there in the lobby encouraging people to sponsor children from all over the world with a monthly gift. The gift would bring much needed resources to that child, their family and their community. Starfield was a huge supporter of World Vision and encouraged everyone to considering making this commitment to changing the life of one child forever. Sean and I didn't really think twice about it. When the concert was over, we went to the booth and were literally heartbroken over the mass amount of pictures of children that they had waiting for a sponsor. How were we supposed to choose one out of all of these? There were hundreds of sad faces looking at us through these photos. We just picked one. We picked up a photo of little girl in Senegal, West Africa named Aissatou.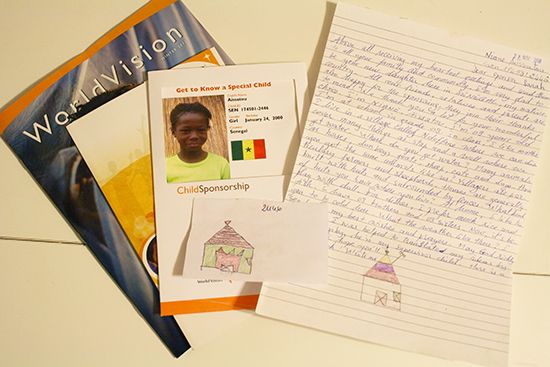 With our $30 per month, Aissatou and her family get access to clean water, health care, education, and agricultural cultivation for her village to create long-term sustainability. Every so often we get photos and drawings from Aissatou. We also have the opportunity to send her letters and gifts.
World Vision Headquarters. Image via World Vision. Photo by Miguel Edwards
One of the things that impressed me about World Vision was their transparency. They're a registered non-profit and make all of their financial records available to their donors. About 86% of money goes directly to the children, their families, and the outreach. The rest is spent on fundraising and administration. From what I know about non-profits, that's a pretty incredible ratio.
We love watching Aissatou grow through the pictures she sends us. She has a special place on our refrigerator and when she becomes an adult, we will gladly sponsor another child.
I'm certainly not sharing this to bring attention to us and our good deed. I hope that's not the perception. My hope is to bring awareness and attention to this great organization that we have chosen to support for so long. They make child sponsorship so easy and I would encourage you to visit their website to learn more about them, their mission, and how a small monthly gift can make such an incredible impact.