In case you're new, Soap Box is a feature where I really get to intentionally parade my love of non-profits all around this lovely little blog. I feel like it's my chance to stand on a virtual soap box on my little corner of the internet.
I'd like to introduce you to a dear friend of mine, Katherine George, or Kat as she was first introduced to me!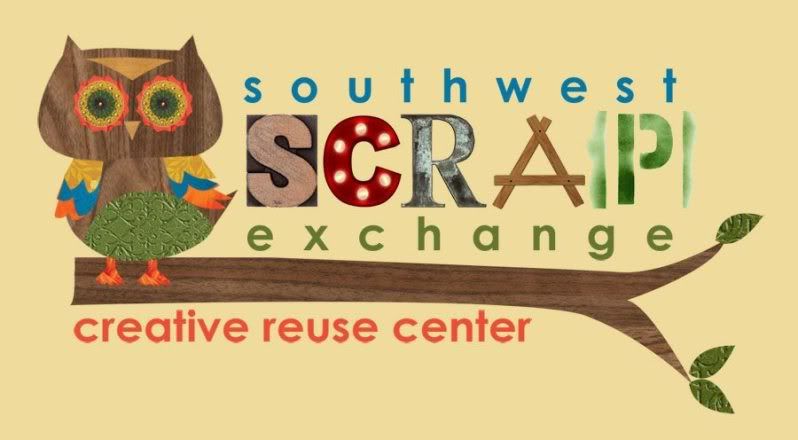 Kat is the founder and board President of The Southwest Scrap Exchange (SWSE). The SWSE is a non-profit creative reuse and recycling center. They take things that would be thrown away and help them to find a new life and purpose.  Hailing from the home with a mother who had a hard time throwing things away if she could see a creative purpose, Kat spent many times on the side of the road picking up cardboard boxes that would later be a new car or spaceship.
"I've always tried to look at "stuff" in a different way; maybe it was for creative reasons or maybe just to try and save a buck.  As I've gotten older, I now see this as not simply a way to use my imagination and save a little cash, but I recognize this as imperative behavior in a society that needs to rethink its consumption.  We are consuming EVERYTHING at an unsustainable pace."
The goal of SWSE is to try and help create a dialog about this sustainability issue and encourage people to explore and reuse through creativity! Although they're not in a physical space right now, they sure haven't let that stop them from engaging their community.
Currently, they're knee deep in a project at The Mesa Arts Center called The Festival of Creativity. The whole project is based around the marriage of art and technology that interacts with its audience. They have been commissioned by The Mesa Arts Center to create a concept for a fantastical cactus garden to be included in the festival. They were given the freedom to dream up a cactus garden that belongs on a different planet as well as the resources of skilled technicians to help them implement it.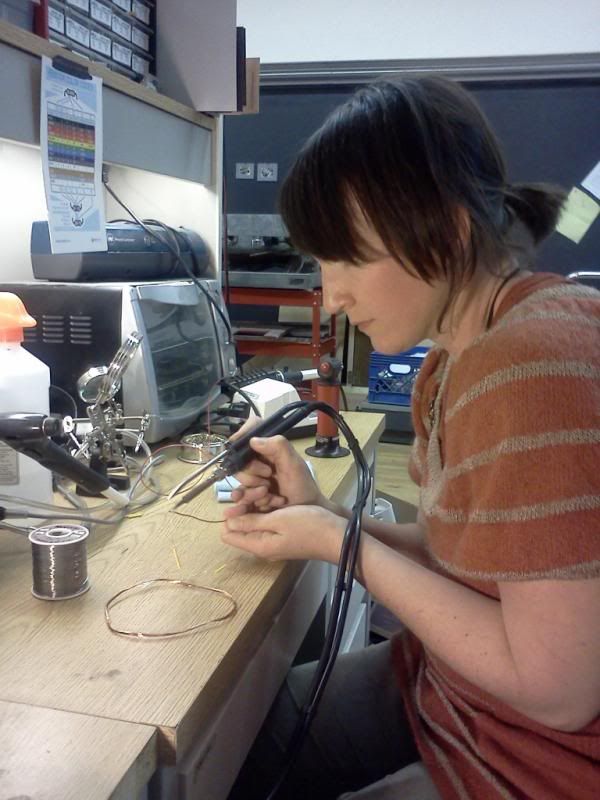 This large collaboration isn't their first go at building community and encouraging repurposing. Back in December they participated in a Reuse Wreaths Festival encouraging people to make wreaths out of recycled materials.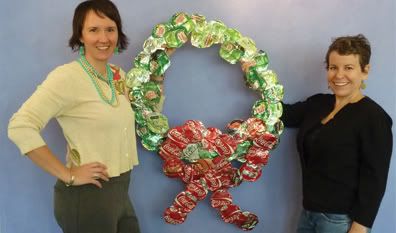 They have collected more raw materials than they have the space to house and are making preparations for a physical space open to the public. Visitors can expect to purchase any of these ready to use raw materials for 75%-90% off the retail price. These materials can range from pool noodles that used to be in an exhibit at the Phoenix Children's Museum to things like rosewood and other choice wood scraps from a high-end custom furniture shop.
Soon they will be able to host workshops, house a boutique full of items made from recycled material, and reach more people.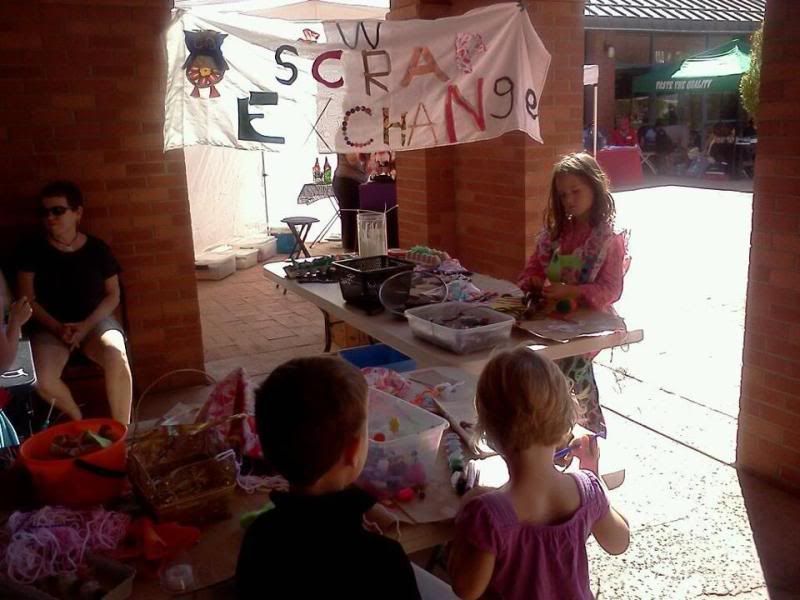 I love the idea of deciding on a concept based on what materials you have not the other way around. Engaging creative people in this way is near to my repurposing heart and their mission should be all of ours.
The Southwest Scrap Exchange needs your support!
Here are the ways you can help out:
1. Like them on FB and stay connected to all the work and projects they're doing
2. Follow them on Twitter (I do)
3. Even if you're not in the Phoenix area, keep an eye on their website for videos on creating your very own DIY recycled projects. We're even planning a great DIY collaboration right here with Chicks Who Give a Hoot.
4. Search for a creative use center in your area. Many are non-profit and are doing amazing things in the community, but don't have a lot of resources to get their name out there. Go find them!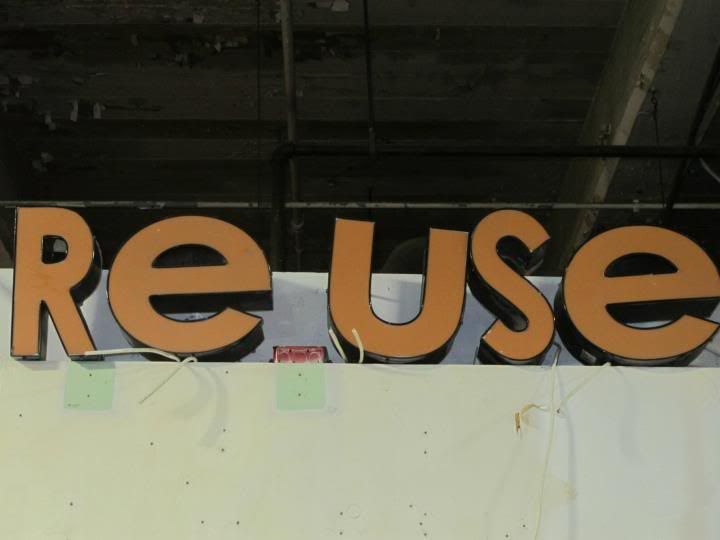 "So much of the time I think that environmental issues are seen like eating your vegetables – you have to do it, but it's not really fun.  Not so at a creative reuse center.  We make it accessible to everyone…creative and fun and you are still helping to do your part for the environment.  It's kind of like eating your vegetables with a yummy cheese sauce."

***All pictures are courtesy of The Southwest Scrap Exchange***