.
I had so much fun photographing Mel and I'm so happy to have her share another one of her amazing vintage pieces!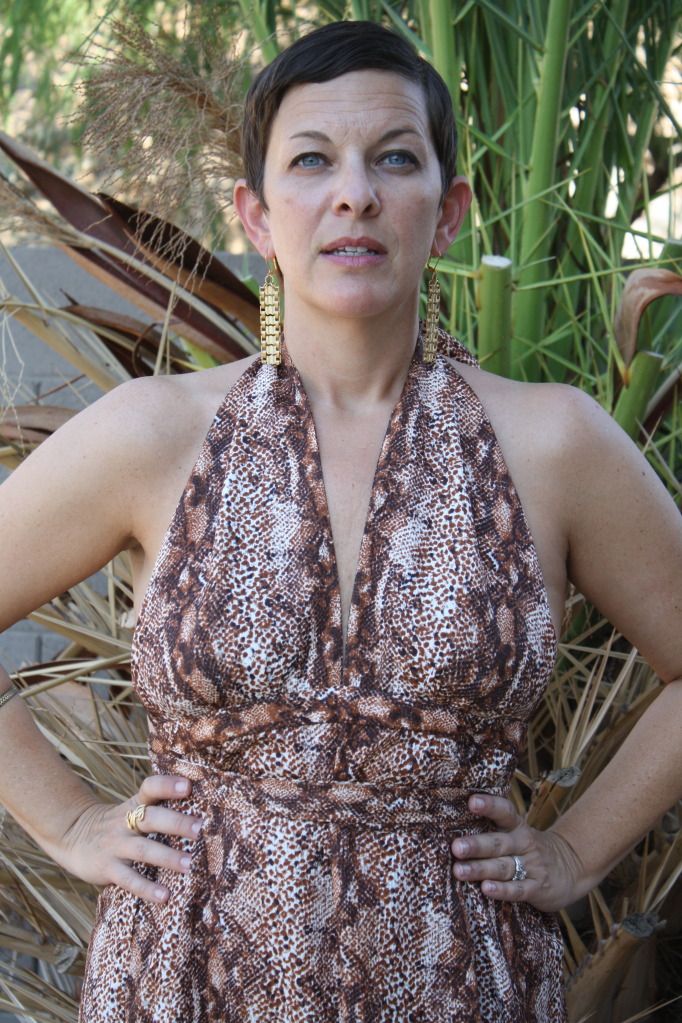 Well, this dress is something else, isn't it?!  I found this in Dallas about 11 years ago at a store called Lula B's.  It was one of those that you see and pray when you get it in the dressing room that it will fit.
The great thing about this dress is you can wear it as a formal or wear it at a pool party.  It's simple but elegant. It's a lightweight crepe so it flows when you walk and it's perfect for the Summer or the Fall in AZ.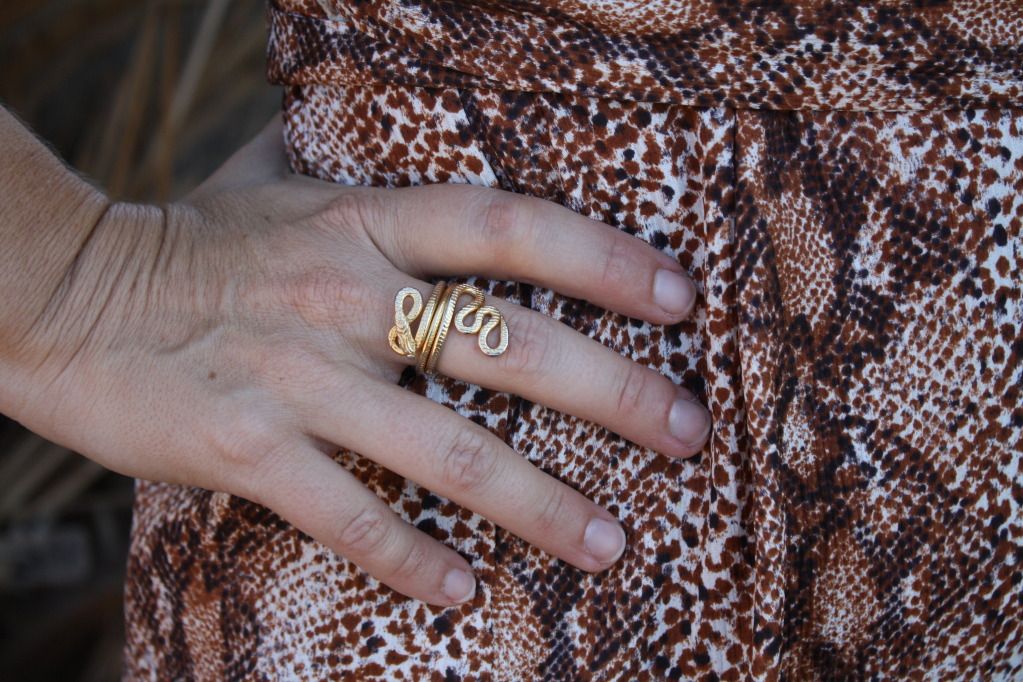 Oddly enough, I am petrified of snakes and live in an area of AZ where it's not unusual to see them.  That being said, they are beautiful and I have a healthy respect for them and pay homage to them whenever I can.  I have a lot of snake print garments as well as several vintage snake skin handbags.  One of my dearest friends purchases snake jewelry for me whenever he finds it.  The bracelet pictured was a gift from him on my 40th birthday–I love it.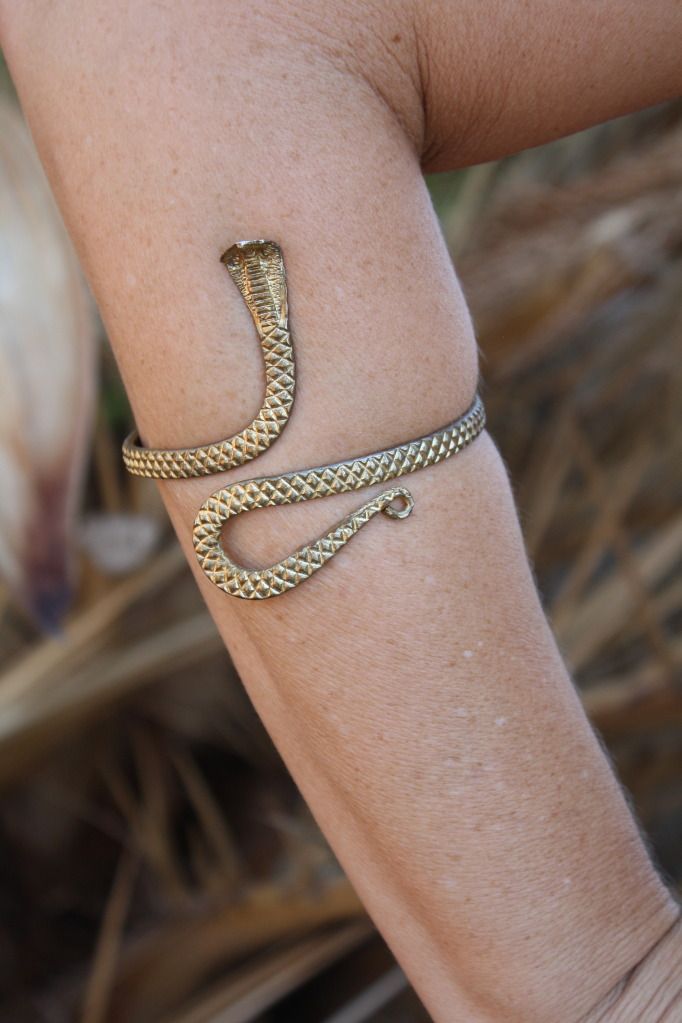 I am also a big fan of all-things-chain.  These earring were made by a friend in Nashville.  I have several pairs of chain earrings, some of which I have made myself and they look beautiful but often times are HEAVY and painful by the end of the day.  Not the case with these.  If I am in tears by the end of the day when I wear these, it wasn't because my earrings were too heavy…..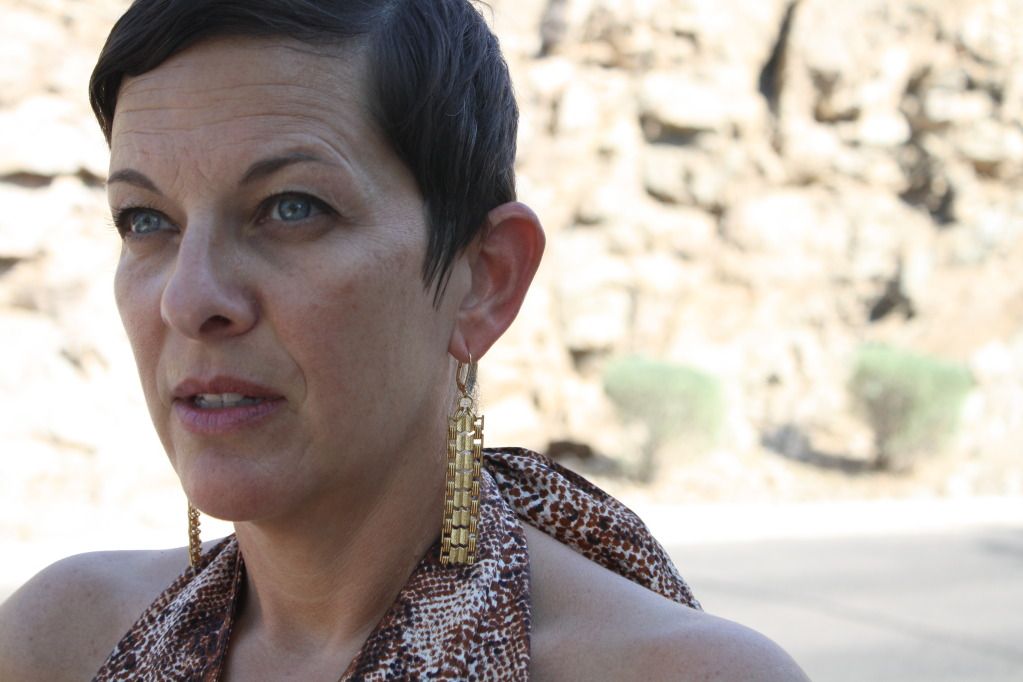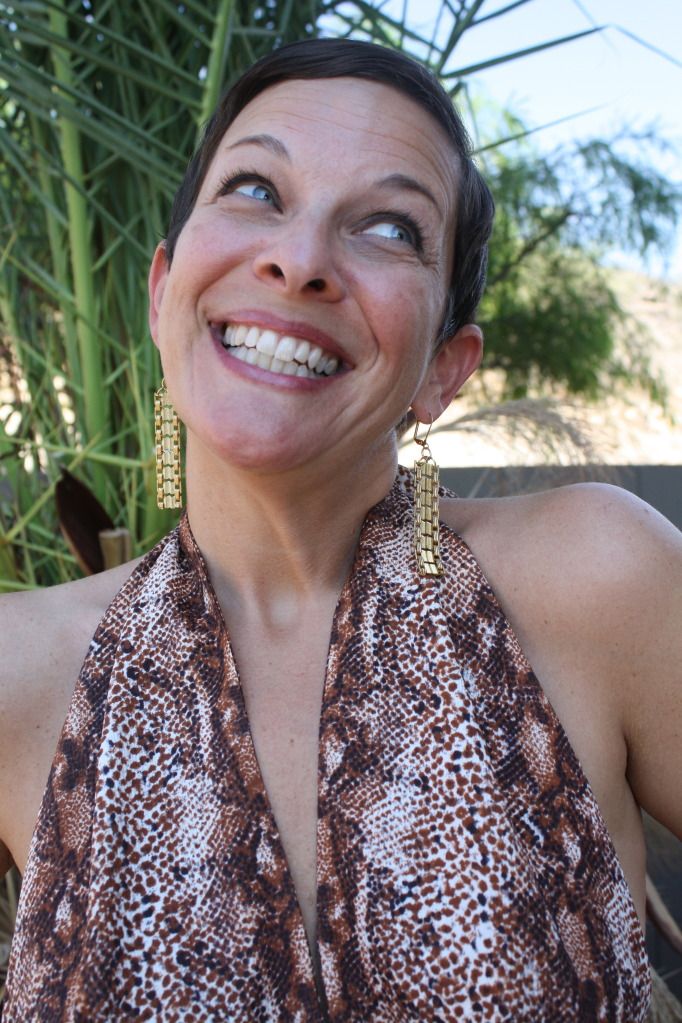 Photos: Sara Chambers