.
Check out another one of Mel's amazing pieces!
Ah, the Kaftan….this style may very well be a woman's best friend!  It doesn't matter what your body type is, anyone can pull it off.

After a full day of digging through vintage stores in Kansas City I spotted this little gem.  It was another one of those "please fit and be reasonably priced" moments.  Although it was at the top of my price range (which rarely exceeds $40) it fit me perfectly and I knew it was a must.  It's 100% polyester, wash and wear and looks as though it was lovingly made by someone who knew how to sew.

Because of the bold print I pair this dress with really simple accessories.  These white Les Bernard clip on earrings were purchased in a thrift store in Palm Springs and are the perfect compliment to this dress.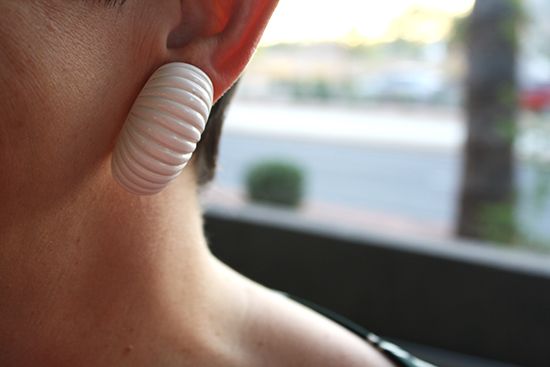 I love resort wear fashions from the 60's and 70's and have several of these in my collection. They are comfortable and elegant and easy to style.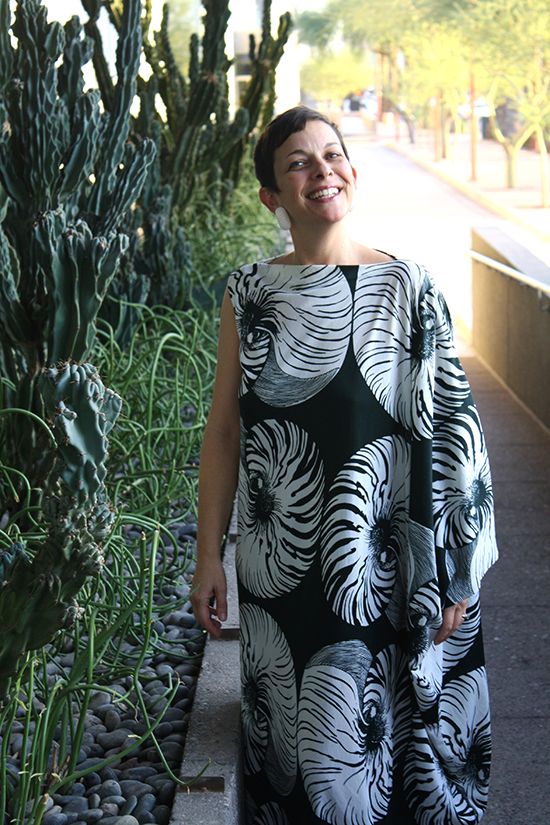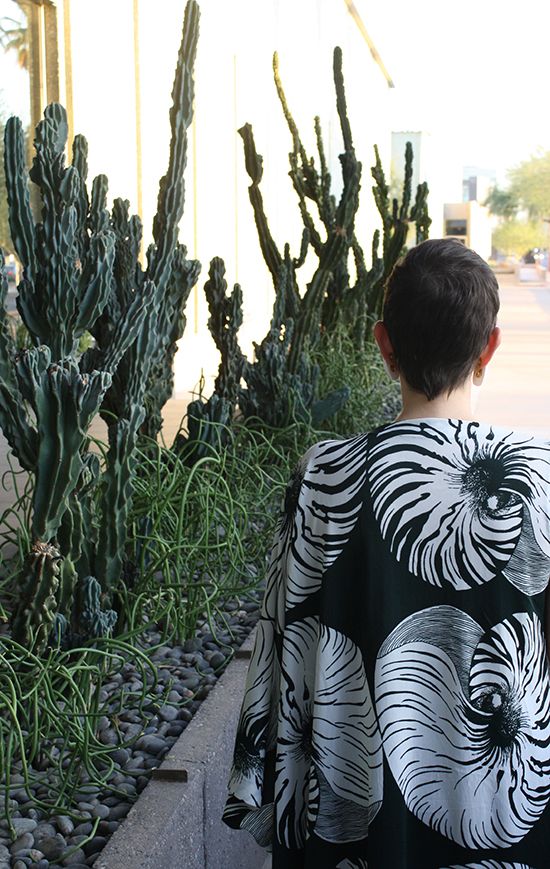 Next time you find one of these lovelies on the rack, do yourself a favor and try it on!
Photos: Sara Chambers