The last few months, we've kinda made Sunday brunch a regular thing. Sunday is our only real day to be together with our new work schedules and with the amazing Phoenix Spring weather, sitting on a patio with a great meal and a mimosa is the best way to spend it. We have a few places that we bounce around between, mostly in downtown Phoenix, but this last week we decided to venture out to Tempe to check out NCounter.
Being on Mill Ave flooded me with all kinds of memories from my times at ASU. Another funny reminder of how life changes and how college is far behind me.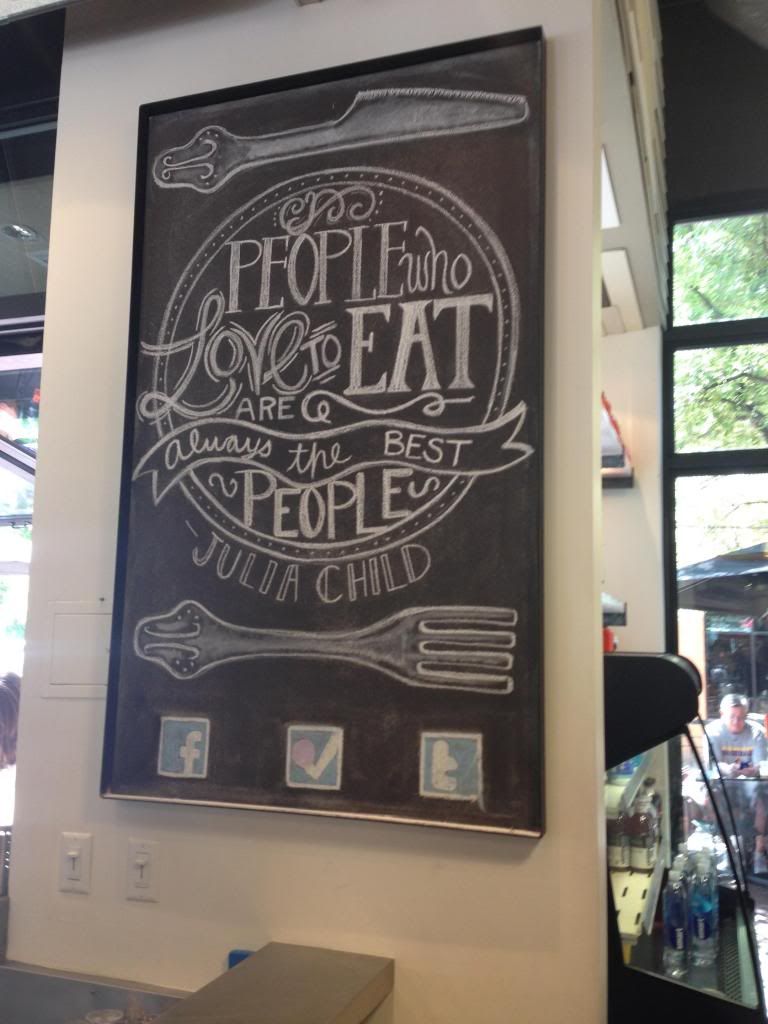 Upon arriving, we were greeted by a line out the door. The place was PACKED with a capital P. There seemed to be an average amount of indoor and outdoor seating and yet every single space was occupied. I was curious where all the people ahead of us were going to sit and if we were going be lucky enough to snag a seat once we'd ordered. We weren't that lucky, so we decided to take our food to go and search for seating else where.
We found some vacant booths at a local bar that certainly wasn't serving their regular college frat boys at 11am on a Sunday.
I ordered the Farmers Market Sandwich as I'm super partial to anything covered in hollandaise sauce and avocado. It came with breakfast potatoes and since I'd already had a cup of coffee that morning I opted for a strawberry banana smoothie. Sean got a breakfast burrito. We both ate every last bite.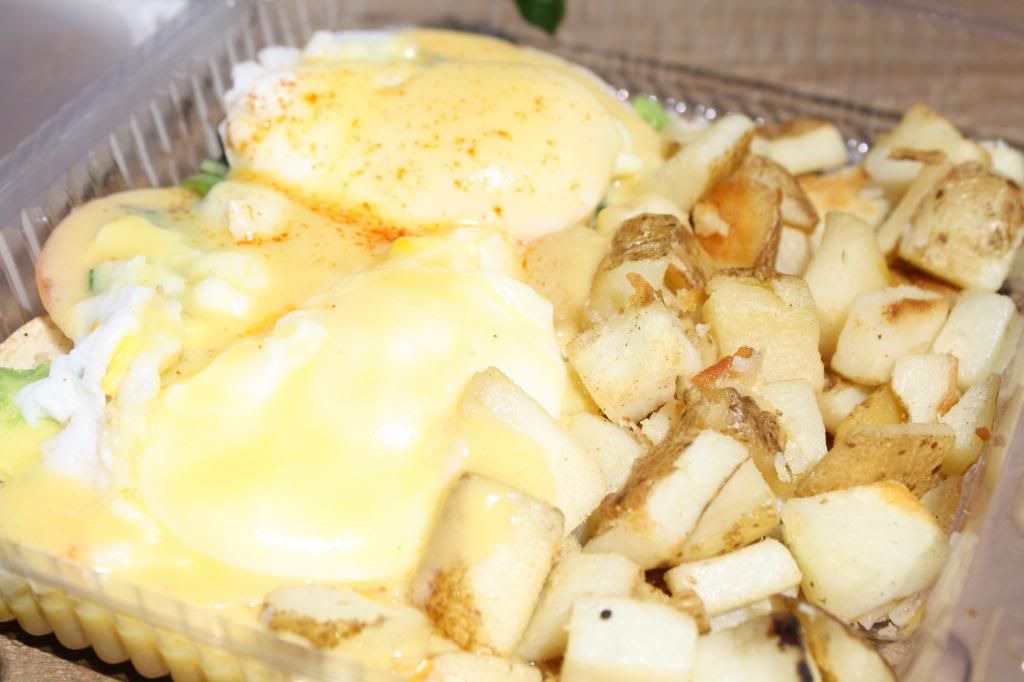 While I would have really loved to enjoy the atmosphere a bit more, you certainly can't blame a place for being good enough to be busy. There's no doubt that NCounter is filling a void in Tempe and if you provide a good breakfast, the college students and retirees alike will come to eat. If you're in the Phoenix/Tempe area, be sure to check out NCounter. Check out more pictures and their full menu on their website.
*Post sponsored by NCounter, although all opinions were all mine.