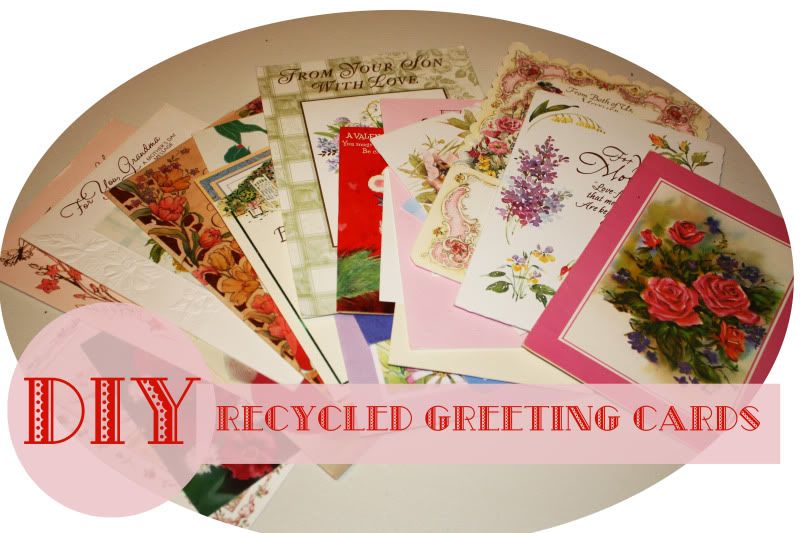 If you're like me, you have a ton of greeting cards from over the years. Some of them seem to hold their value while many others were special in the time, but have out lived the sentiment. I love getting a birthday card from my grandparents every year, but after a while they start to stack up. Sean's Grandma had a whole box of cards from over the years that she was just planning on tossing. It got me thinking about what second life a greeting card could have.
I brought home the box and thought up this cute little DIY to share.
Many of them have such pretty artwork on the front and don't have a line that specifically leads into the text on the inside. These are perfect for reworking into a brand new card.
You will need an old card. (I loved the pretty artwork on the front of this one.
Scissors
Coordinating colored card stock
Coordinating ribbon
Sewing machine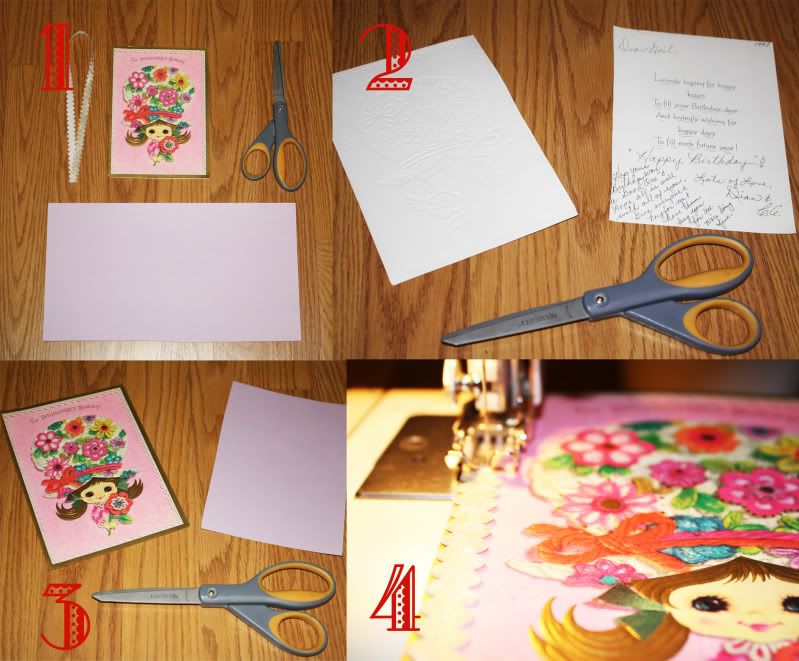 -Cut the card in half.
-Cut a pieces of the colored cardstock that is the same size as the front of your card.
-Fold the piece ribbon in half and sew the front and back of the card in between the ribbon.
-Trim the excess ribbon off
-And now you have a brand new card for regifting.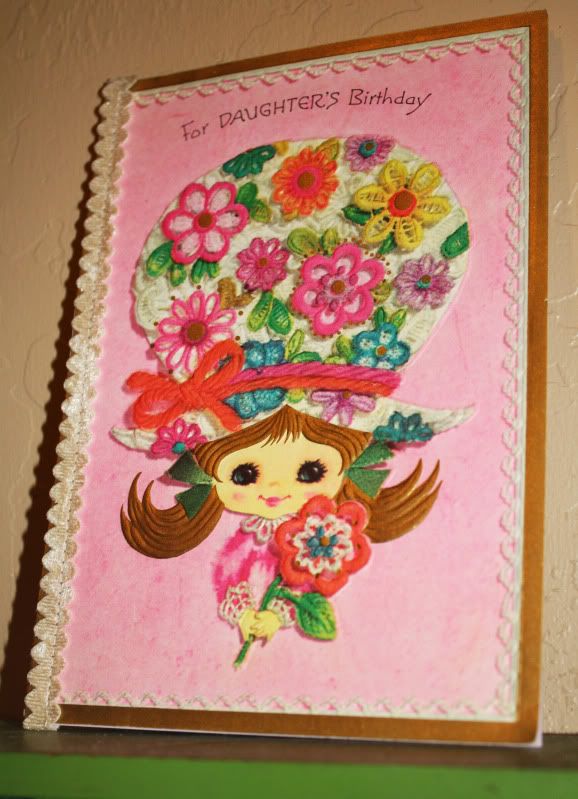 This is really only the beginning to what you could do with old cards. Many of the insides can be cut out and used as well. I also think they could make great additions to any scrapbook project. I'm going to explore many more projects with all these cards I brought home as well as my own personal stash.