Last week I got wind of a clothing swap happening in Phoenix. I love going to community building events like this, meeting new people and the idea of the swap is genius.
This event was put on by CO-OPhx. They started in February 2012 with the first Clothing Swap CO-OP. As a self-prophesied recovering shopaholic, Kelsey Wong, Creative Director and Founder was inspired by her yearlong shopping sabbatical. It was during this time that her interest in repurposing under-utilized and forgotten-about clothing sparked.
"I began giving things away to friends and I thought why not create an event that allows everyone to experience this feeling of giving."
I pulled some things from my wardrobe that don't fit or I haven't worn in a while, invited a few friends to come along, and we were off. The day was perfect and we all walked away with some new-to-us items that we can't wait to show some love.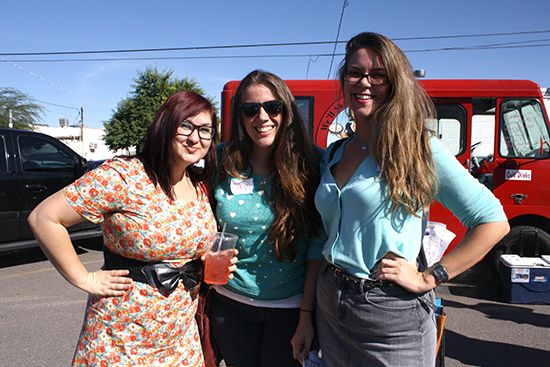 Check out more on the CO-OPhx HERE.