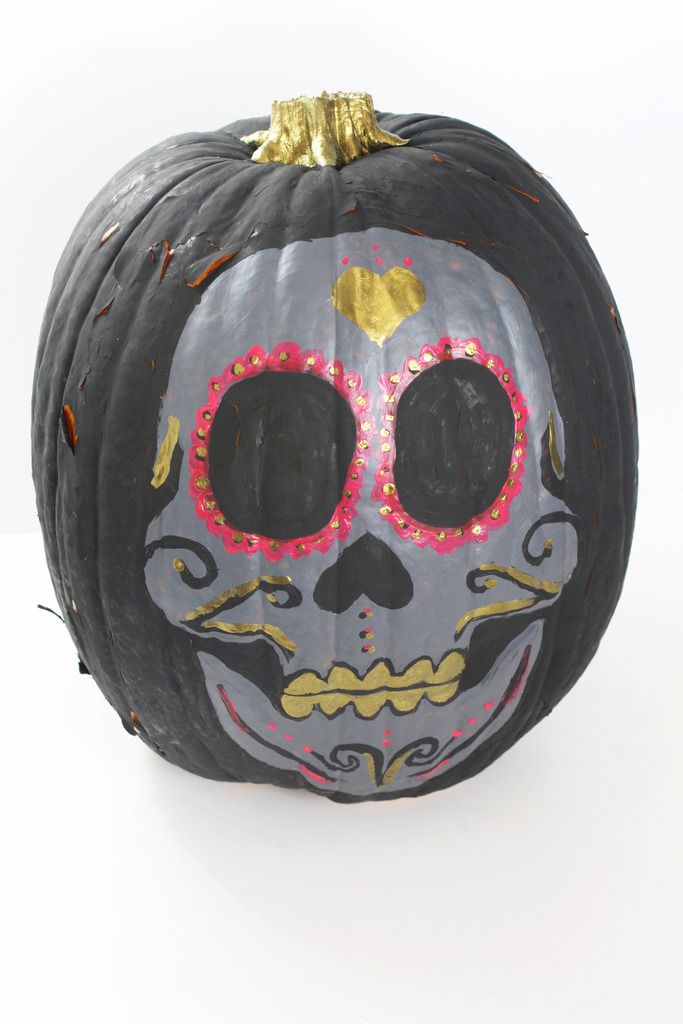 HAPPY HALLOWEEN!
I hope that you're getting ready to have a boat load of fun tonight and I hope that there is some candy in your future. We're in full on prep over here, but I feel okay since I've already finished sewing our costumes a whole 24 hours in advance!! That's a big deal people. Usually I'm in full on panic mode and hot gluing things in place at the last minute like the poor people on Project Runway who didn't give themselves enough time and had to sew in their girl. Anyways… I'm excited to take Harvey trick or treating and just enjoy the company of some of our friends.
As far as traditions go, I'm all for them, but pumpkin carving is one I'm willing to totally let go of. It's not my best skill, it's a total mess, and by the time I'm done my pumpkin never looks as good as my original concept and I didn't really enjoy the process anyways. So… every year I like painting the pumpkins more and more. I couldn't decide this year so I tried four different designs and I actually really had fun doing these. Yeah for process and product!
Also… if you decide to try and get rid of your super super cheap acrylic paint, be prepared for it to crack and not stick to your pumpkins. In this case it kinda looks cool for Halloween, but otherwise I'd be disappointed with the results. My nicer paints like the gold didn't give me any trouble at all.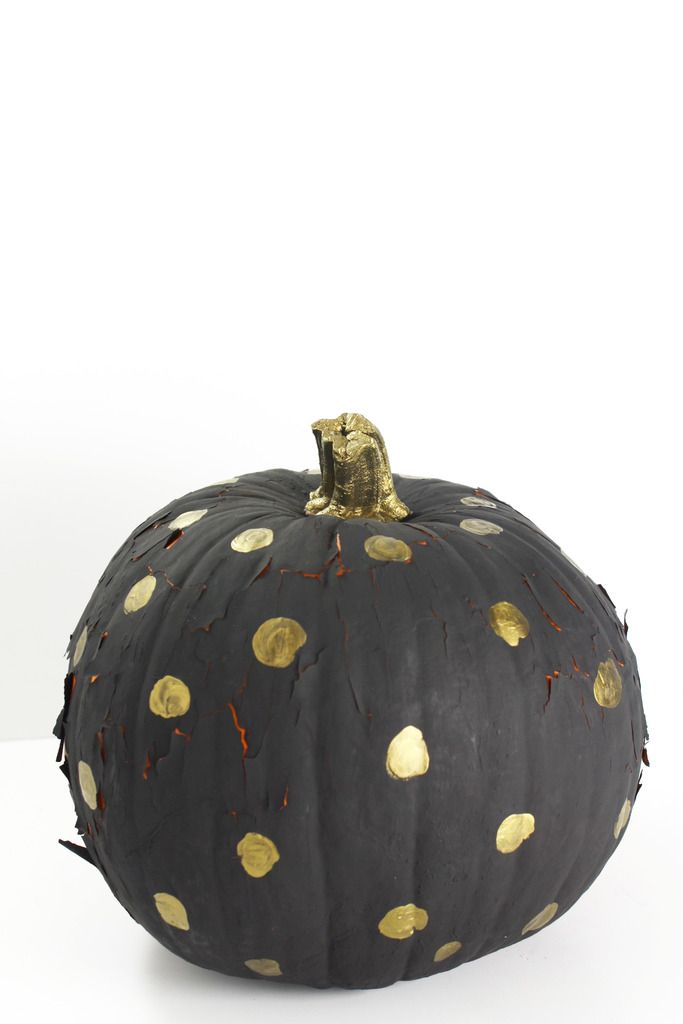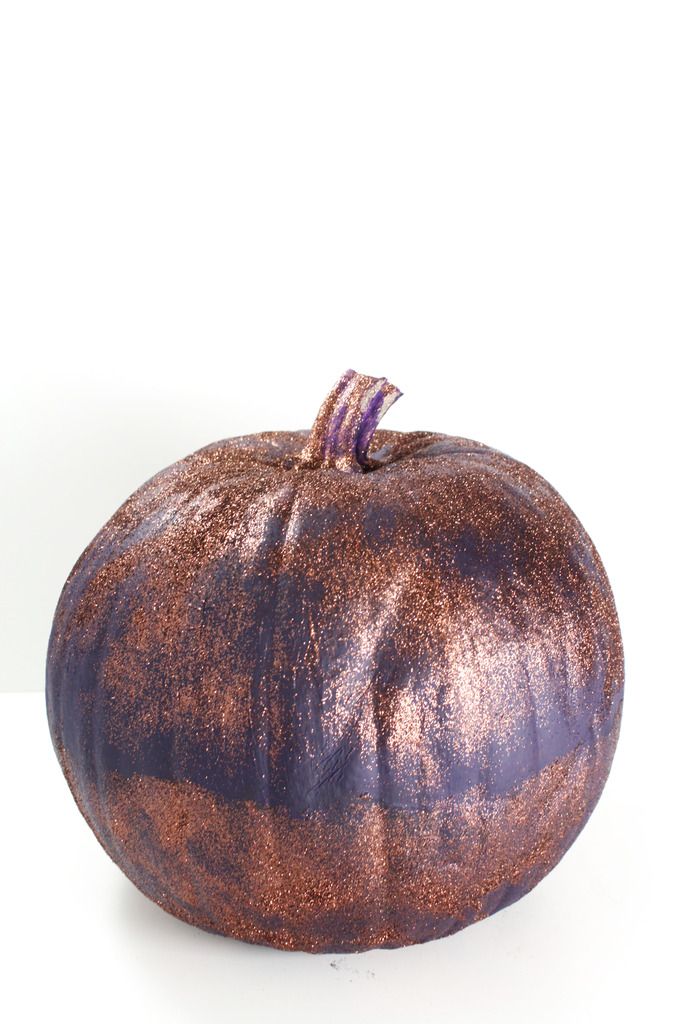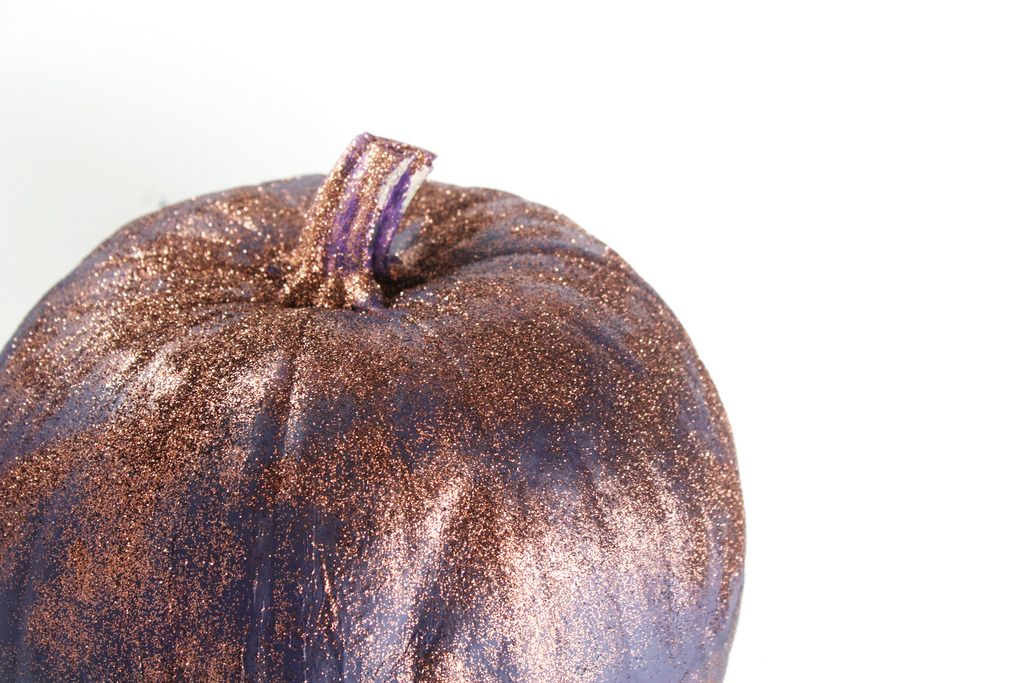 I can't wait to see everyone's costumes tonight!