.
I'm officially well into my maternity leave and overdue. While I'm trying to be grateful for the time off and the moments all to myself, it's so drastically different than what I'm used to. We're all anxiously waiting on Harvey's arrival, but I'm desperately trying to make use of this time to get whatever I can in order now.
We've been in our new house for a few months now and getting things out of boxes is one thing, but there is something different and special about this space. We wanted to take our time making specific choices about how things should look and not be in too much of a rush. Which is ironic because at the same time, getting things done quickly is important too as I know a new baby will mean house projects get put on the back burner. Certain spaces took priority of course and the nursery was my number one. There is something about getting that space finished that means he can come and we can welcome him into a home and a family that has a place for him. This little room, all for him is special to me. Getting it finished to my liking was a process and I know I made my poor husband a ball of stress with my crazy expectations, but I'm thrilled with how it turned out.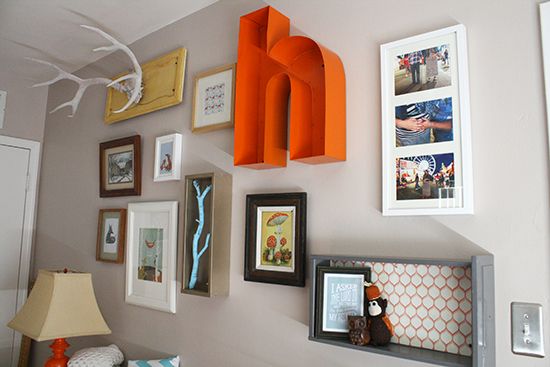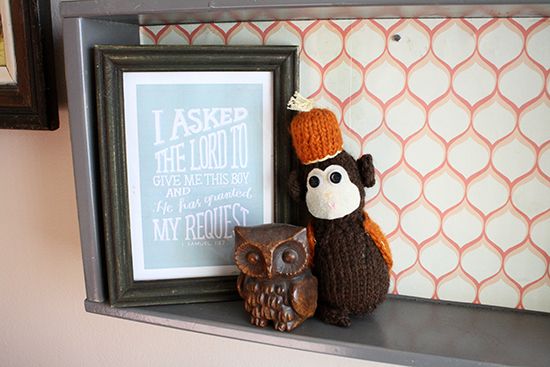 I knew that I wanted a great gallery wall and it was exciting to pull all the pieces together. I was hoping for a mix of prints, photos, and other found objects. I think I was able to accomplish that. I was even excited to pull things we already had into this wall and the entire space actually. It seems like they really belonged in this room from the start.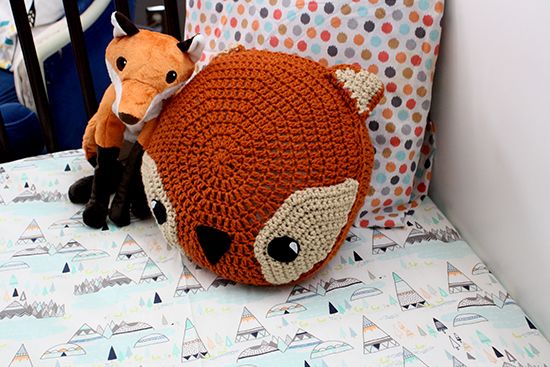 Our wall… wow! I wanted to paint a wall, but I knew it had to be something different and really special. I saw this geometric wall a few other places and we decided to just go for it. It was one of those things, where you kinda just hope that it's going to turn out great because there really isn't a way to know if you'll love it or hate it until the tape comes off. In our case, I think the risk paid off. I also love that this is a paint job that can grow with Harvey rather than something that is too 'baby' and will have to be painted over in another few years. We can hold on to this one for a while.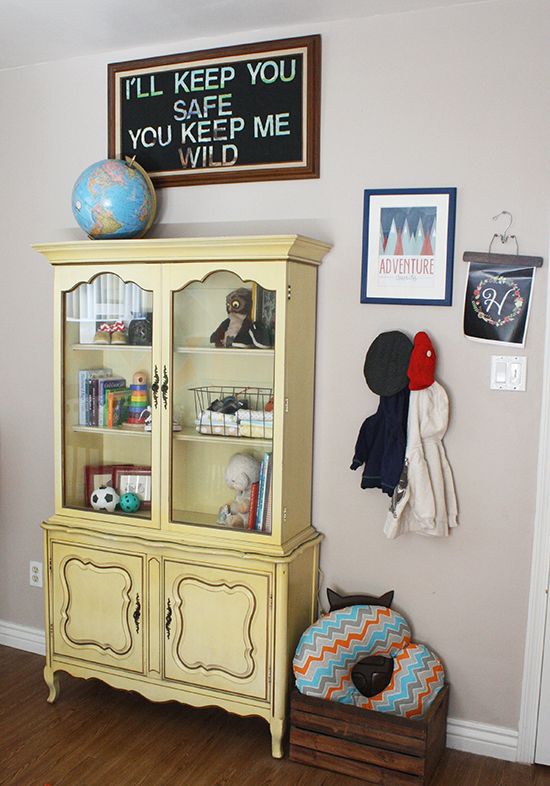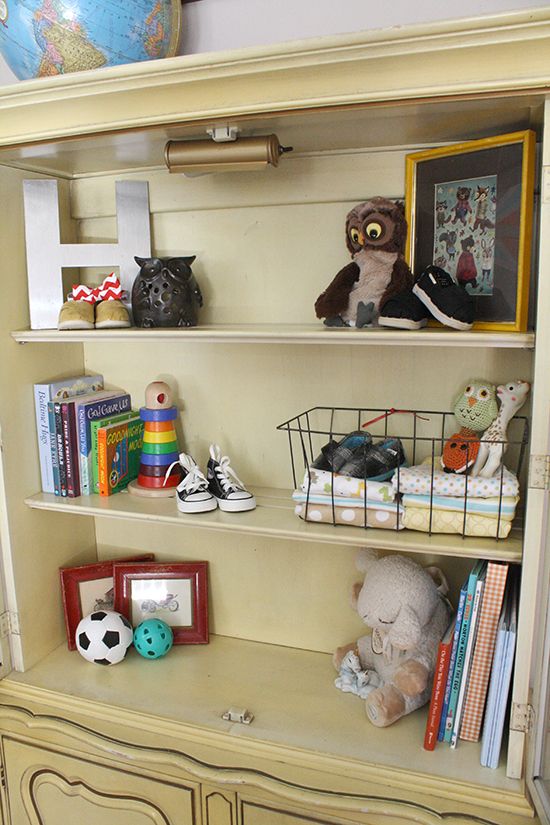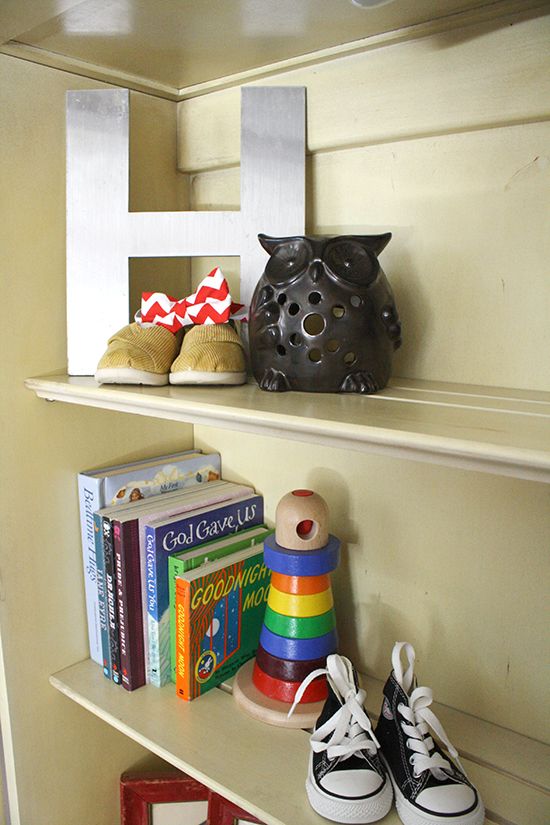 This hutch means everything to me. It was my Grandma's and it traveled all the way from Oklahoma to be here in this room. My family went out of their way to get to here, and that in and of itself makes it so much better. The hutch is a vintage piece that she has had in her home for years. I have had my eye on it for quite some time, but when she told me I could have it now, I immediately knew it had to be a nursery piece. I love how it helps us blend the old and the new.
This space is pretty eclectic and a great mix of vintage, found, handmade, and new pieces. I couldn't be happier with how everything came together in the end. Now all I need is a baby in here. Come on Harvey!