The celebration of The Mesa Arts Center (MAC)'s 10th anniversary season continues this week with metalwork!
I'm helping them spread the word through social media! We've identified five of the biggest types of art that you can experience at the MAC and enlisted the help of some of Arizona's most social ladies to help us tell the story. Find us chatting all things MAC on social media with the hashtag #MACTurnsTen.
Nicole from Curves on a Budget is helping us celebrate all the great art classes that the MAC offers. This photo shoot was one of my favorites because I personally love metal as a medium for art and the challenge of art directing this part of our photo shoot was so fun. Nicole makes all this metal look for high fashion and that collar she's wearing is AMAZING!
Be sure to follow the Mesa Arts Center on all their social platforms here: Facebook | Twitter | Instagram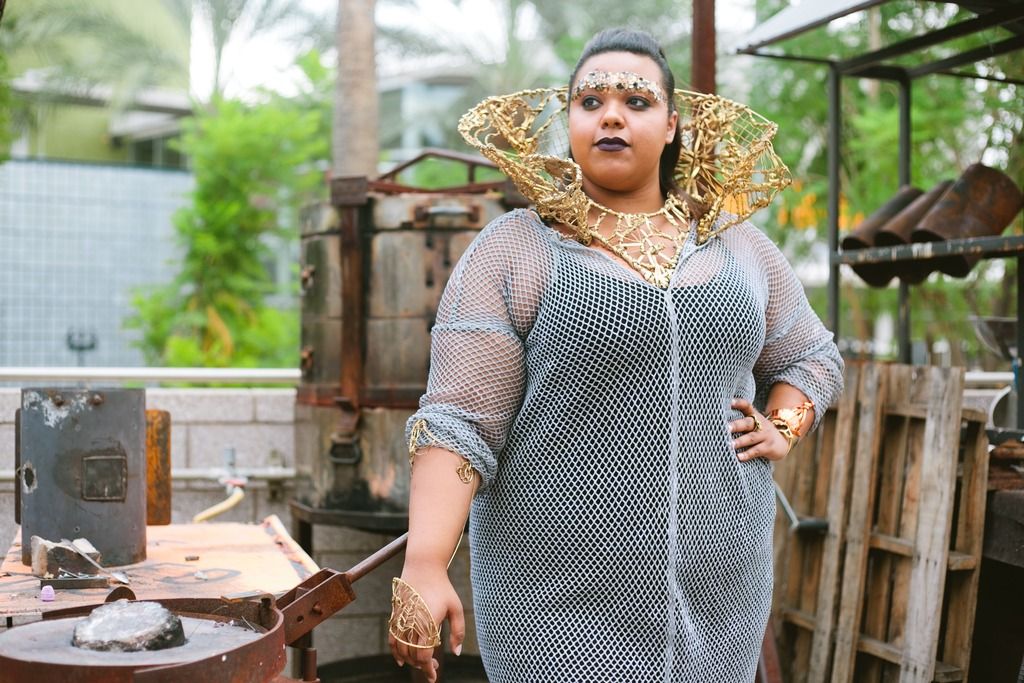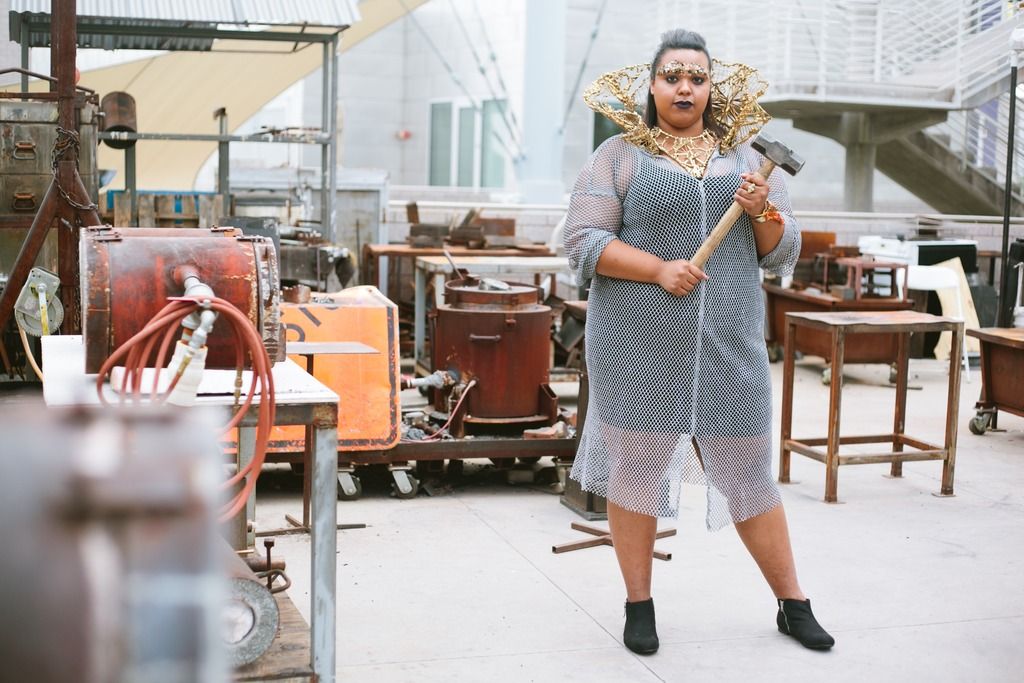 You can experience the Mesa Arts Center yourself! Enter to win a MAC prize pack including $50 gift card to be spent on classes. Mesa Arts Center offers classes from belly dancing to sword making to ceramics and beyond. Check out the full schedule here.
Visit Curves on a Budget Facebook page for more details and to enter.
About The Mesa Arts Center: The Mesa Arts Center is the largest comprehensive arts center in the southwestern United States and is known for being an international award-winning facility. It sits in the heart of Downtown Mesa and is owned by the City of Mesa. This architecturally stunning facility has been bringing arts and culture to Arizona for ten years. Discover what's new and be a part of the fun: see unforgettable performances, meet remarkable special guests, and get to know all the things the MAC has to offer.
Thanks for following along.