When thinking of places to serve at our church, I never really thought that I would end up in student ministry. To be honest, I never really thought I would end up in ministry at all.
The last few months I have been spending my Sunday evenings with a great group of middle and high school students. We hang out, have a Bible study, and a few weeks ago we did a scavenger hunt all over downtown Phoenix.
I'm not exactly sure why I've been called there, but I have to believe that I have something to offer them. Even if it's just someone to trust, someone to talk to, someone to know. I've struggled with wondering if I'd be good enough or strong enough to be an example to them. After all I make plenty of mistakes and I still struggle with many things, but after spending more time with them, I've realized that I have grown up a lot in the last ten years and with that comes wisdom and perspective. I can give them that when they need it and just show up in all the other times. I think that's enough.
I had it on my heart to host the girls from the group for a pumpkin carving and decorating sleepover. The idea really just popped in my head and I didn't think twice before acting on it and making it happen. I had originally thought it would be best to have it outside my home and on more of neutral ground, but we ended up at my place. I'm so happy we did as it really gave me a chance to open my space up to them. I think there is something special and intimate about being invited into someone's home. So… we chatted, ate, carved, painted, watched movies, and stayed up way too late.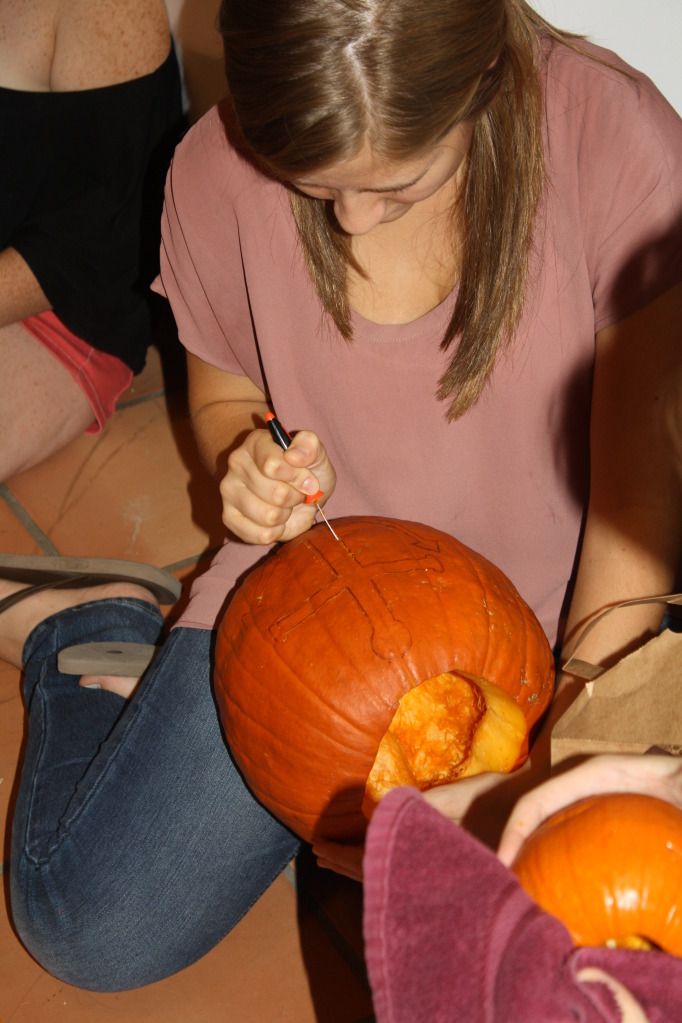 I'm so excited about this new venture in my life. I can't wait to get to know the kids better and even more I can't wait to see what they teach me.