The biggest of our Black Maran's came to us, along with sister (meet Luna next week) from Craigslist (more about buying poultry off the Craigslist next week also).
It all started with my desire for more diversity of egg color. I already had one white egg-layer, one tan egg-layer and two green egg-layers and I was pining after a chocolate brown egg. There are several breeds that lay chocolate brown eggs and I like to do a lot research before I choose a breed. One great help I have found is the Mother Earth News Chickin' Pickin' app for the iphone (I use it on my ipad).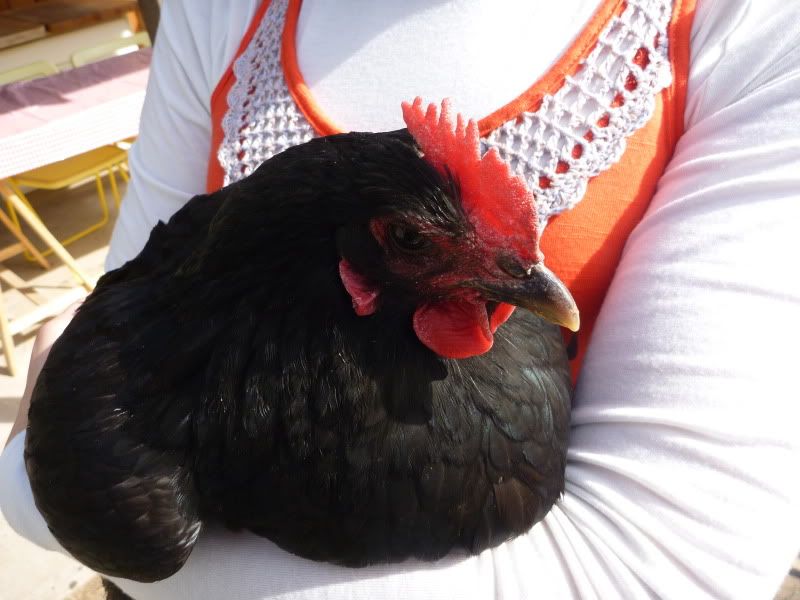 It's always a good idea to choose a chicken that suites your poultry set up. I have a HUGE backyard and my girls have the run of it all day, so I look for a breed that does well with open range. I also look for a breed that does well in heat (it gets to 115 regularly here in the summer months) and it's broody.
I settled on the Maran's and decided that I wanted pullets instead of chicks for ease. The best place to find a pullet or hen around here is Craigslist. Both Bellatirx and Luna were listed by a local woman who shows chickens. Black Laced Maran's are a very popular show chickens, but if their adult plumage comes in and they don't have any lacing, they can't be shown. They are still, however, great pets and make wonderful (chocolate-brown) eggs!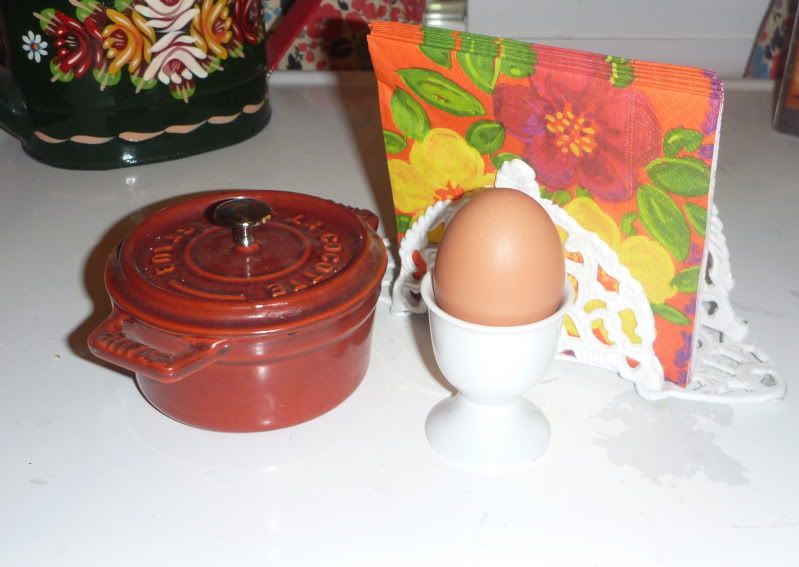 Bellarix is a great hen, but don't tell her that- she'd far rather be a rooster. Every morning she gets up on top of the Eglu, makes a lots of noise and lets me know it's time for everyone to get on with their day!