I deeply wish that I could snap my fingers and my backyard would be an amazing outdoor oasis that is fit for all the perfect summer nights that are upon us, but alas. My backyard is still a wasteland no matter how many times I snap. If feels like the outdoor space is going to be harder to pull together, because there isn't much to work with right now and we have to create it all from scratch. Sometimes that feels like creative freedom, but most of the time it feels overwhelming and expensive.
I guess we just have to chip away at it one project at a time.
We started with an herb garden. I've been wanting one for some time and it seemed like the perfect small project to tackle first. We liked the idea of having a ladder as a plant stand and originally tried it in our living room, but it just wasn't working in that space and didn't seem practical for several reasons. After purchasing the ladder and realizing my original plan was not going to be realized, I thought 'let's try it outside!'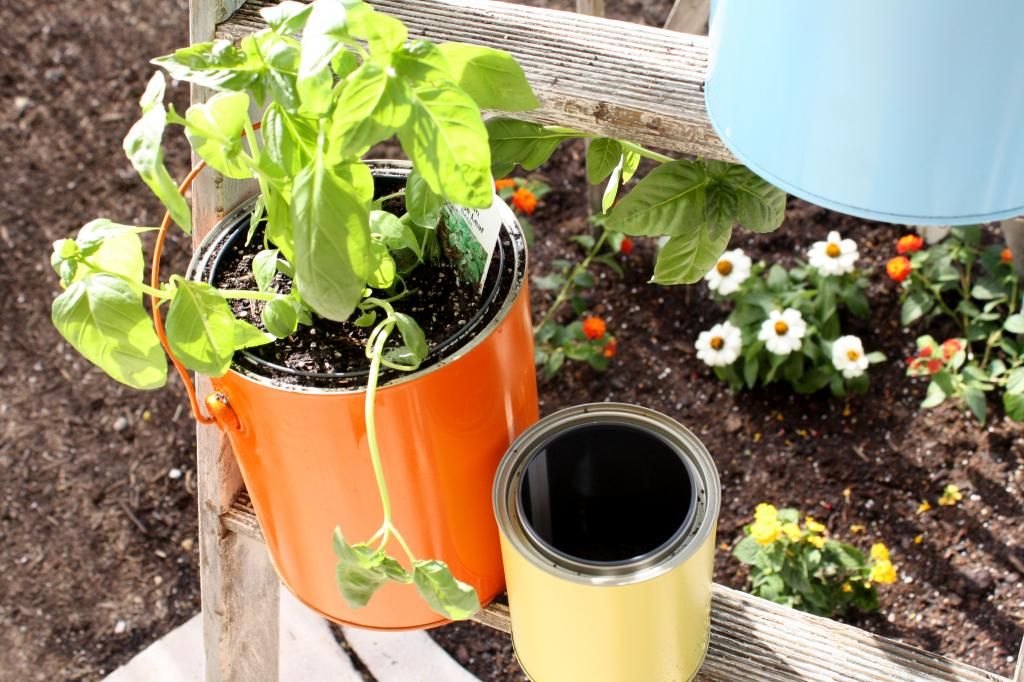 That's my favorite kind of project. The kind when the idea just comes to you and it gets better and better as it goes. We finally settled on our design and went for it. I'm super happy with the results and I think it's the perfect thing to set the tone for the rest of our backyard as we take it bit by bit.
Here's how we did it.
You'll need:
A ladder of your choosing
Paint cans (I wanted to vary small and large, but it's up to you)
Nuts, bolts, and washers (the same amount as paint cans)
Drill
Spray Paint
Herbs
Potting soil
First you'll need to drill a hole in the bottom of each of the paint cans. Then place the cans on the ladder to figure out your desired arrangement according to how many paint cans you want to include and what sizes. Once you've decided, mark the ladder rung with the drill.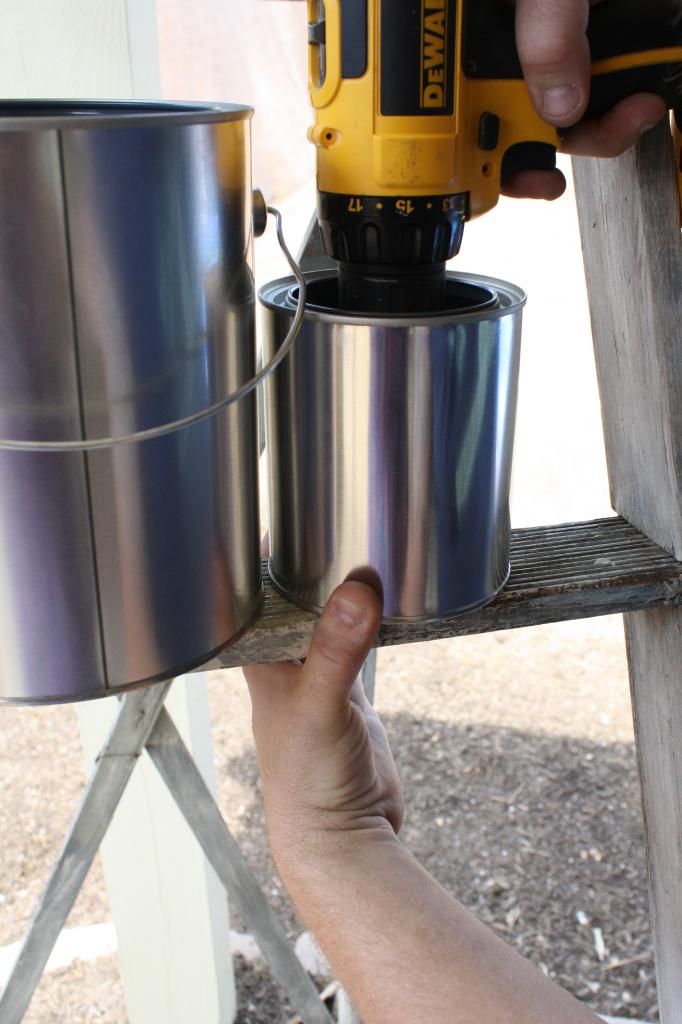 Next, drill a hole into each of the marked areas on the ladder.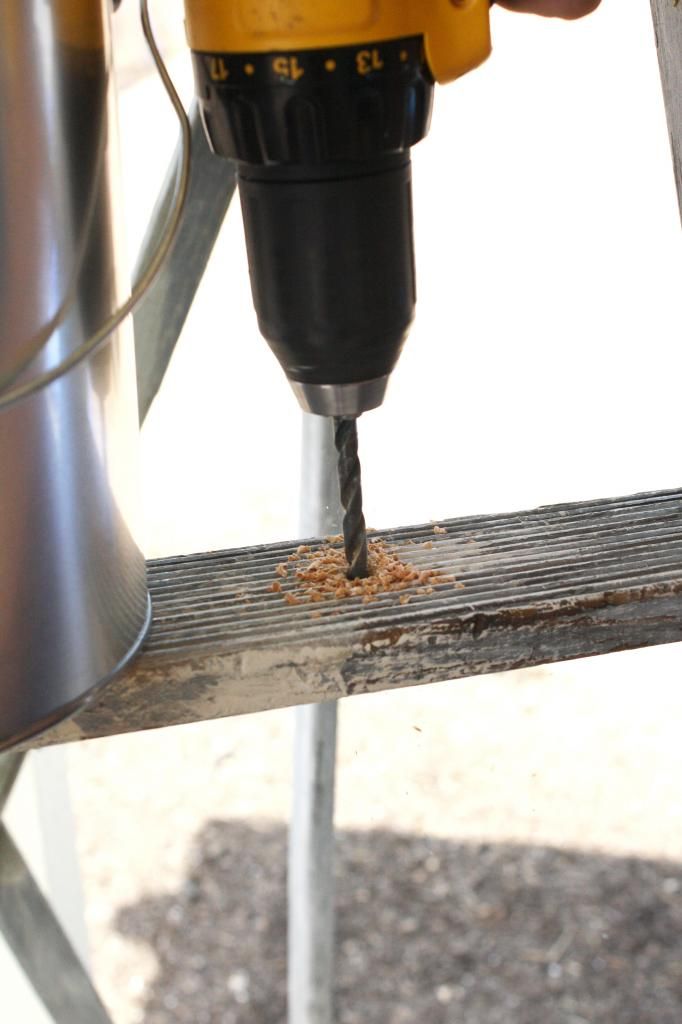 If you like, you can paint each of the cans. I chose bright colors personally. I think it adds some life and personality to a dull space. You can leave them silver if you like that look better of course.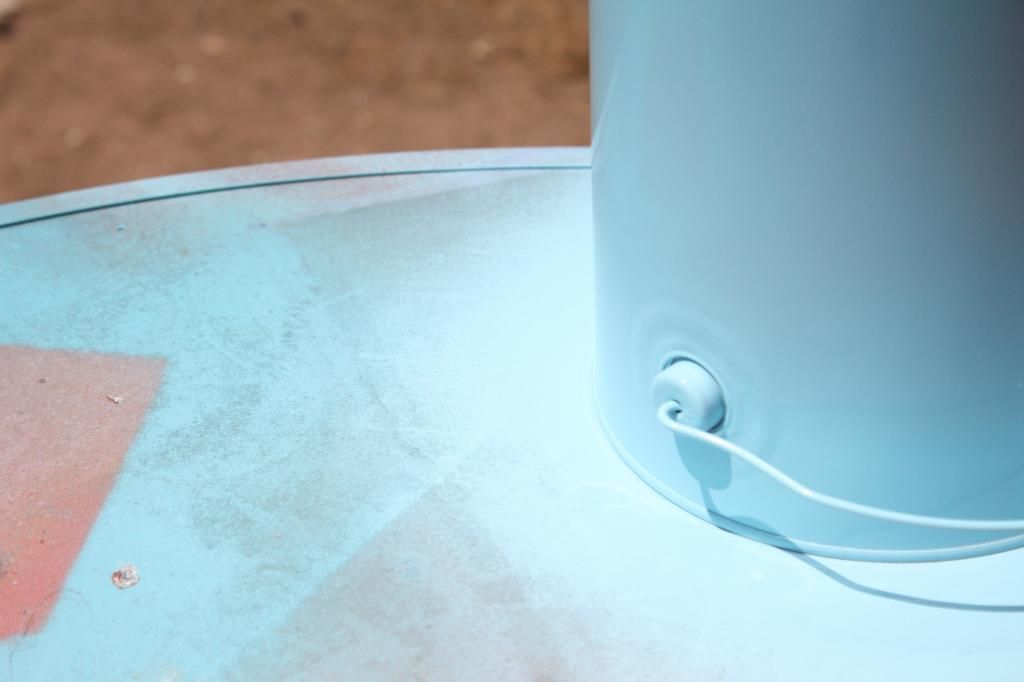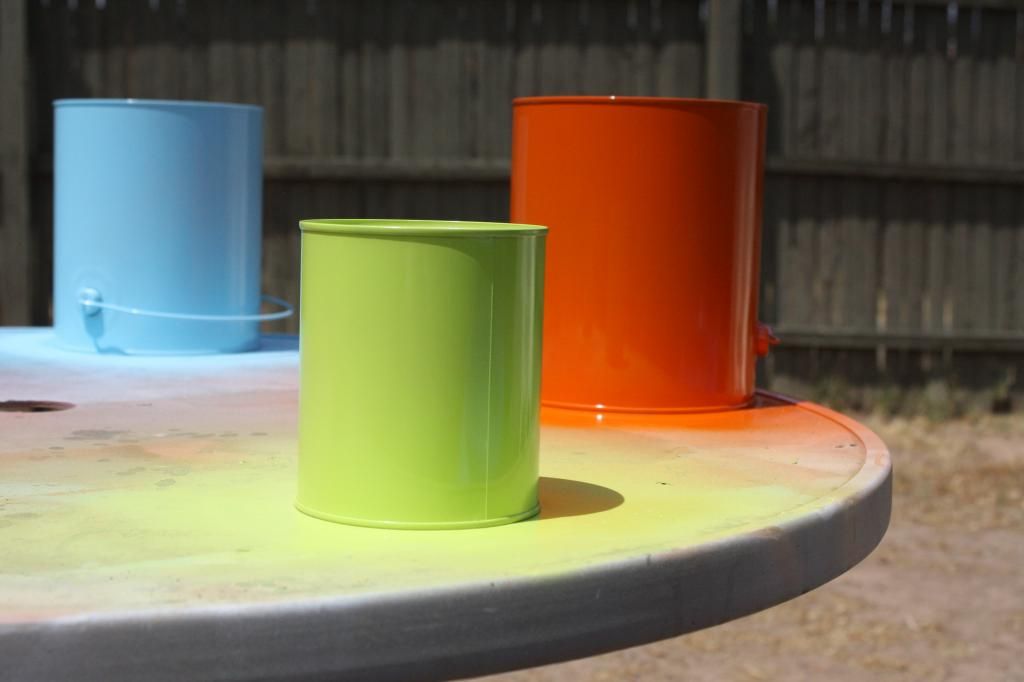 Once you have the holes drilled and your cans are dry, line up the paint cans and ladder holes. Insert the bolt from the inside of the paint can securing it to the ladder with the washer and the nut. Now you can begin potting your herbs.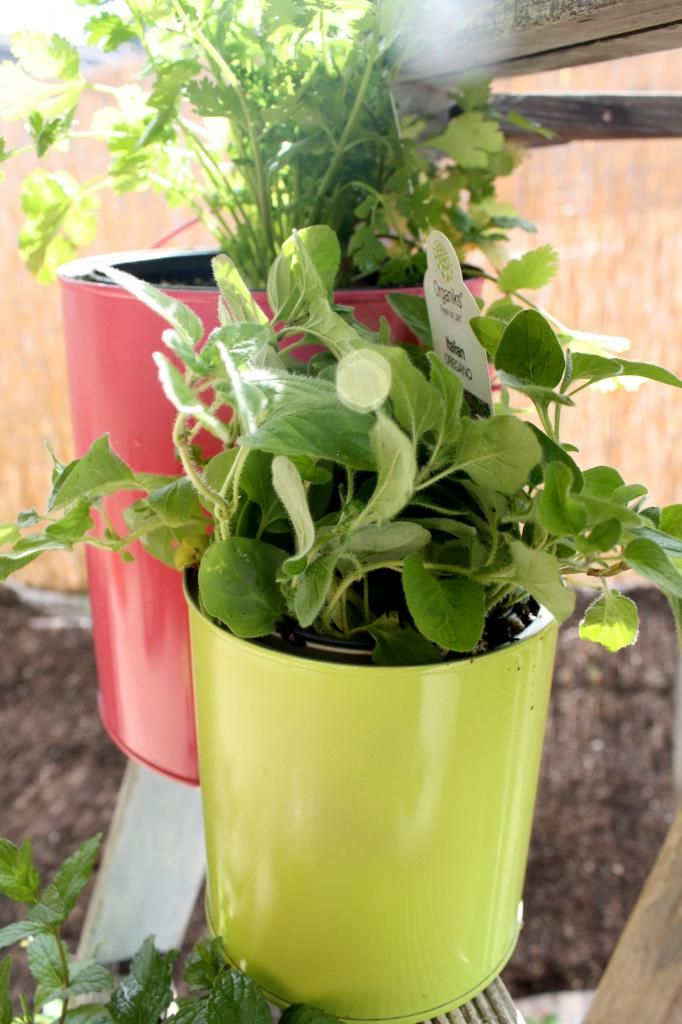 I'm super excited to get going on our backyard and this was just the creative push I needed to get dreaming. Hope you all have a lovely holiday weekend and be sure to send me pictures if you do this project in your own backyard!