I've had my eye on a few hand stamped necklaces for a while. I love the style and of course I'd love to wear Harvey's name around my neck, but like most things I'd rather figure out how to make it myself.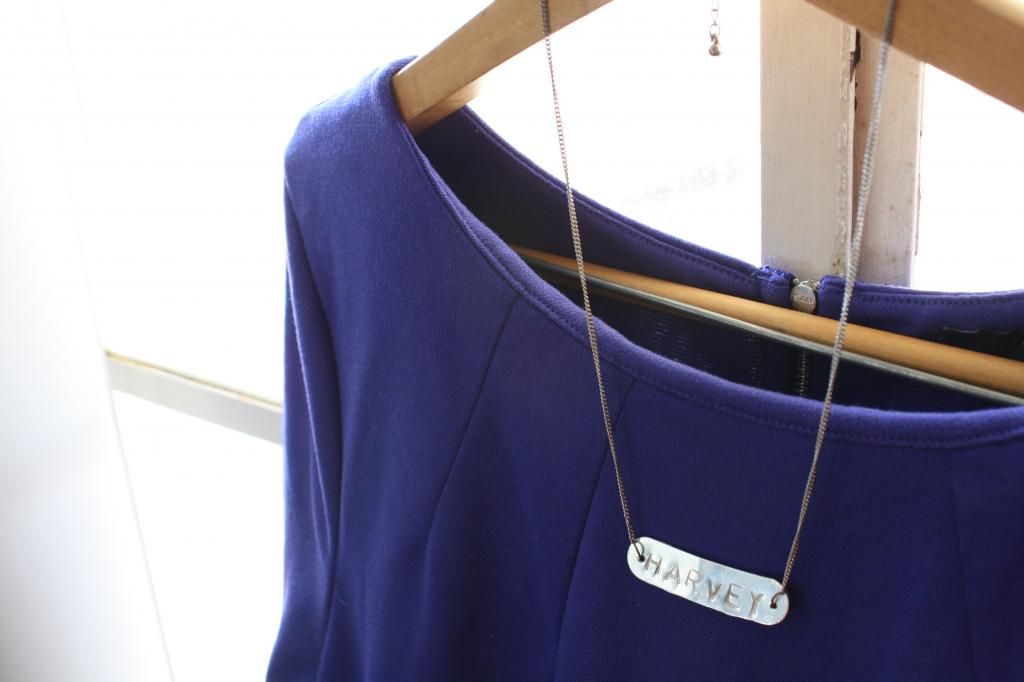 I picked up a few stamping plates at Michael's and pulled out the metal stamping kit. You'd think it would be easy enough, but it took me almost the whole pack to get the spacing right. Make sure you have extra pieces to practice on before you commit to one. I also used a larger size stamping kit because Harvey isn't a terribly long, but you might consider a smaller kit if you need room for more letters. Once I had 'the one' all stamped out, I used a very small drill bit to drill holes in both sides. I'm not sure the exact size, but it was bitty. Attach a few jump rings on one end and chain on the other and you have yourself a necklace.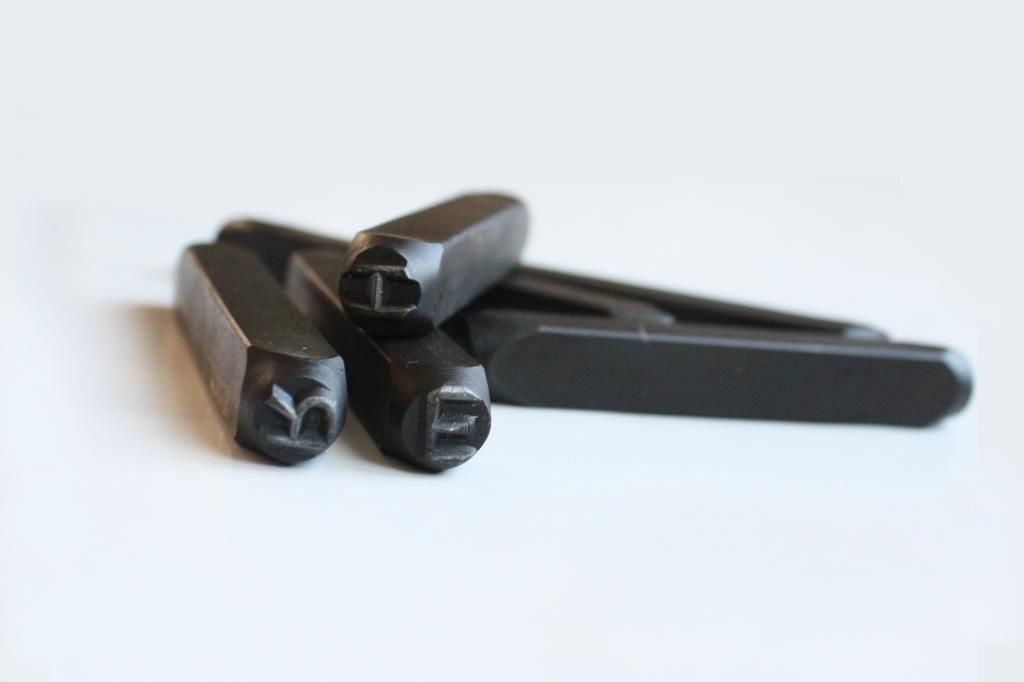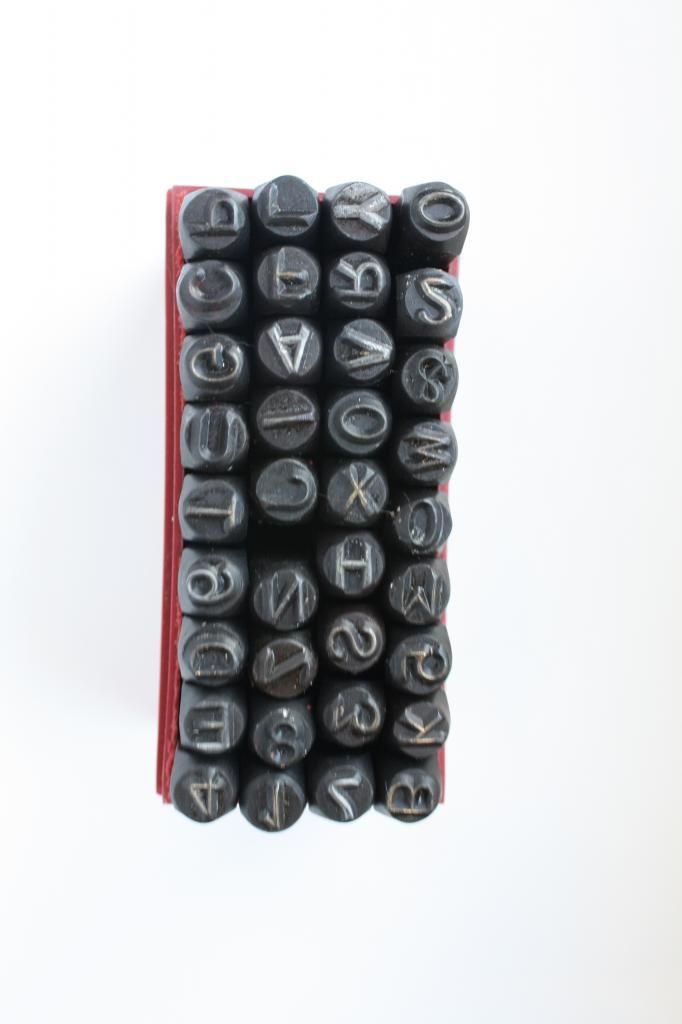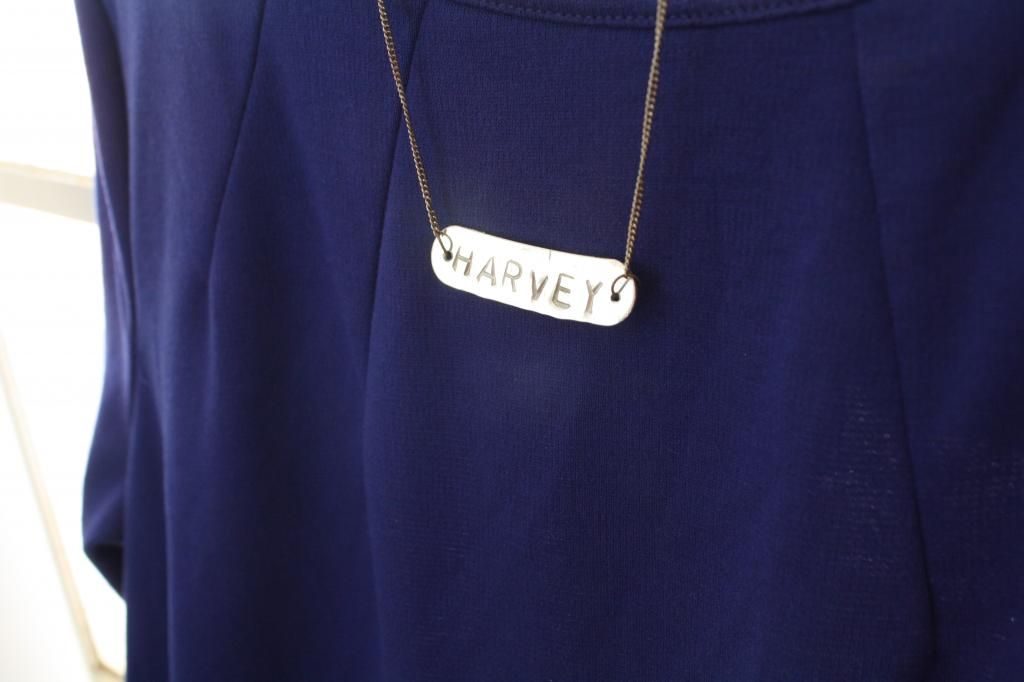 Such a fun and simple afternoon project.