When we decided to name our son Harvey, it was incredibly intentional. We didn't pick that name out of a book or hear about it in a song. We actually had another name picked out for years before, but when it came time there wasn't a doubt in my mind what we would choose.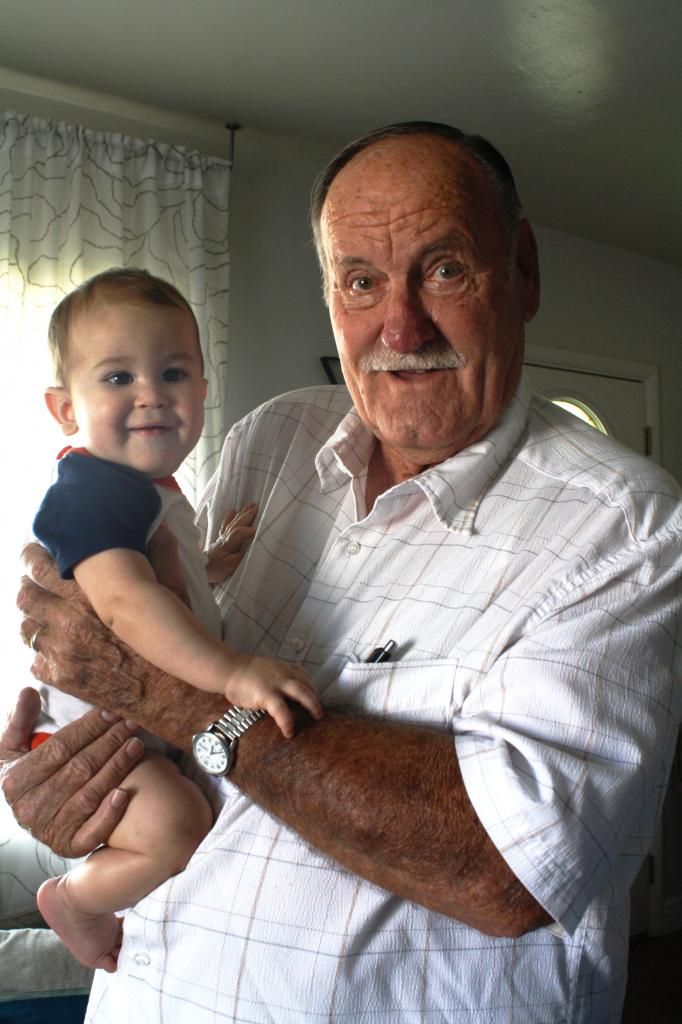 You see, I have this amazing man in my life named Harvey, but I've always called him Papa. He is funny, kind, gentle, and the most self-less man I've ever known. He's always on the go and rarely stops to rest. He's made it his life's mission to serve God and serve others. He's gone to Ghana on mission trips as long as I can remember. It always seems as if he is over there working or planning for the next trip. He's a retired minister and he even performed our wedding ceremony.
I can't think of of better person to be named after.
When we told him that we were having a son and that his name would be Harvey, he cried. I can never remember a time I've ever heard my Papa cry, but he did. He choked up and then spent the next several months telling everyone all about his great grandson named Harvey.
Finally my Papa Harvey got to meet my son Harvey and it was beyond special. My Grandparents were driving through on their way back home from a long trip to California and they went out of their way to stop by our house for the night. We only had a brief time to be together, but these pictures mean everything to me.